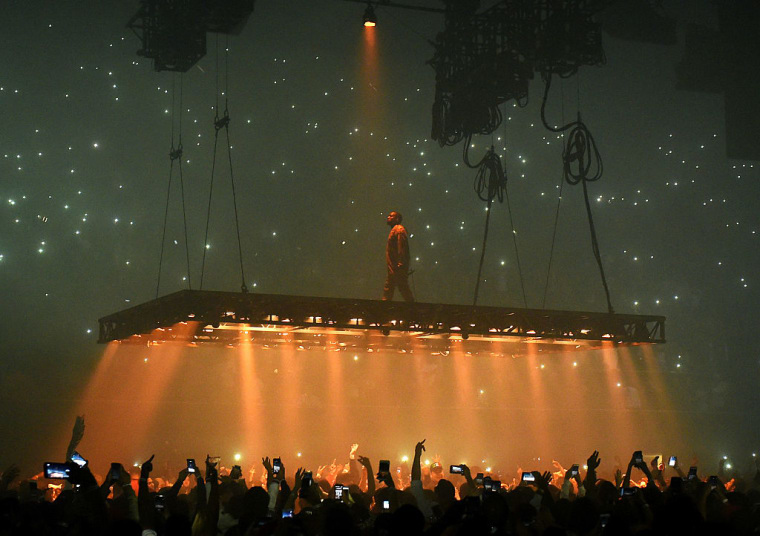 Lloyd's of London, the insurance company responsible for covering the cancelled dates of Kanye West's Saint Pablo, has filed a counterclaim against the rapper, TMZ reports.
The company is claiming a policy exclusion that exempts them from covering losses incurred because of preexisting psychological conditions, possession of illegal drugs, prescription drugs not taken as medically prescribed, and the consumption of alcohol rendering the insured unfit to perform.
West cancelled the remaining dates of his Saint Pablo tour in 2016 following a series of erratic performances in California. He subsequently checked himself into UCLA Medical Center and, as his touring company noted in their August lawsuit, underwent an interrogation to prove that his breakdown was real and unexpected. West sought $10 million in the original lawsuit.
The countersuit "is the same generic response Lloyd's files when they don't want to honor a legitimate claim but can't find a factual basis to deny the claim," West's lawyer told TMZ.
A representative for Kanye West was not immediately available for comment.