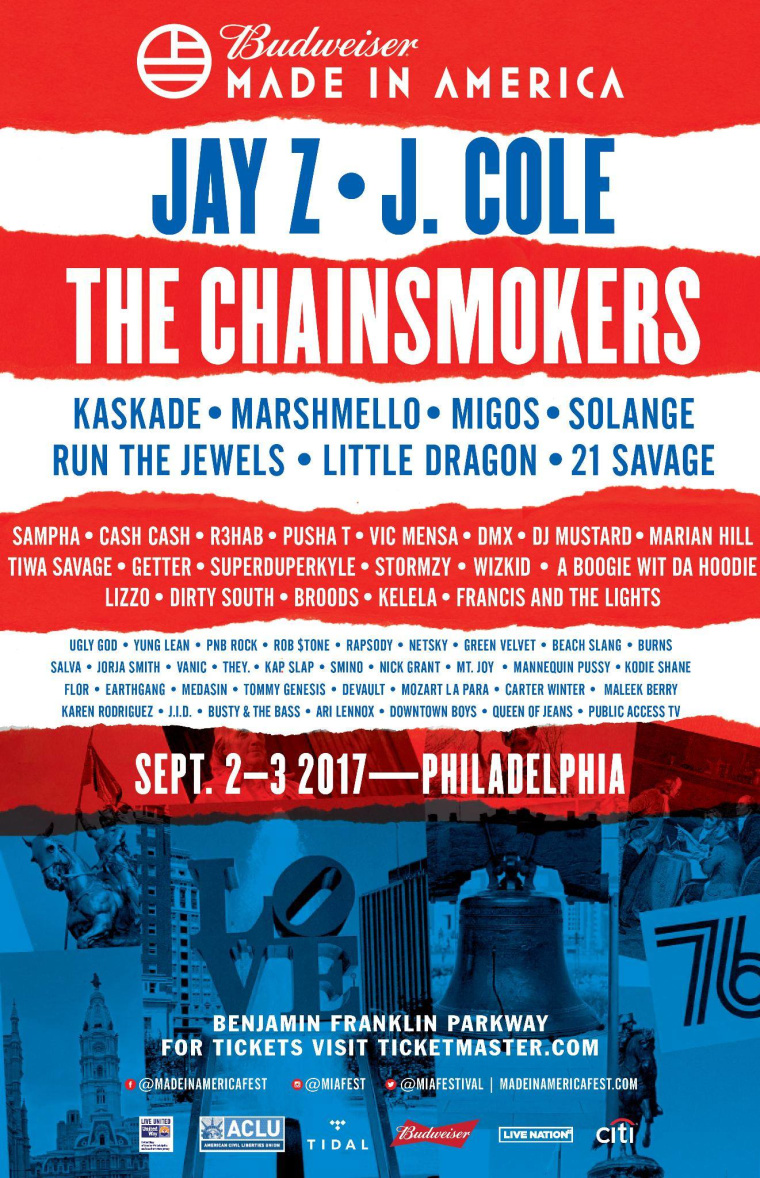 This weekend, the Benjamin Franklin Parkway is shutting down for the fifth annual Budweiser Made In America in Philadelphia. Tonight's lineup of performers for the JAY-Z-curated two-day music festival includes Solange, Cardi B, Migos, (Sandy) Alex G, Stormzy, and J. Cole. Here are some of the sets you won't want to miss (all times are listed in EST):
Lizzo at 2:30 p.m.
Francis and the Lights at 3:30 p.m.
Sampha at 4:15 p.m.
Cardi B at 5:00 p.m.
Migos at 5:45 p.m.
Vic Mensa at 6:30 p.m.
Stormzy at 7:00 p.m.
Solange at 7:30 p.m.
J. Cole at 9:40 p.m.
Performances on the Tidal, Rocky and Liberty stages will be available to stream on Saturday and Sunday starting at 1:30pm ET on TIDAL. For more information and to see the full performance schedule, visit the Made In America website. View the entire schedule on the flyer, below.