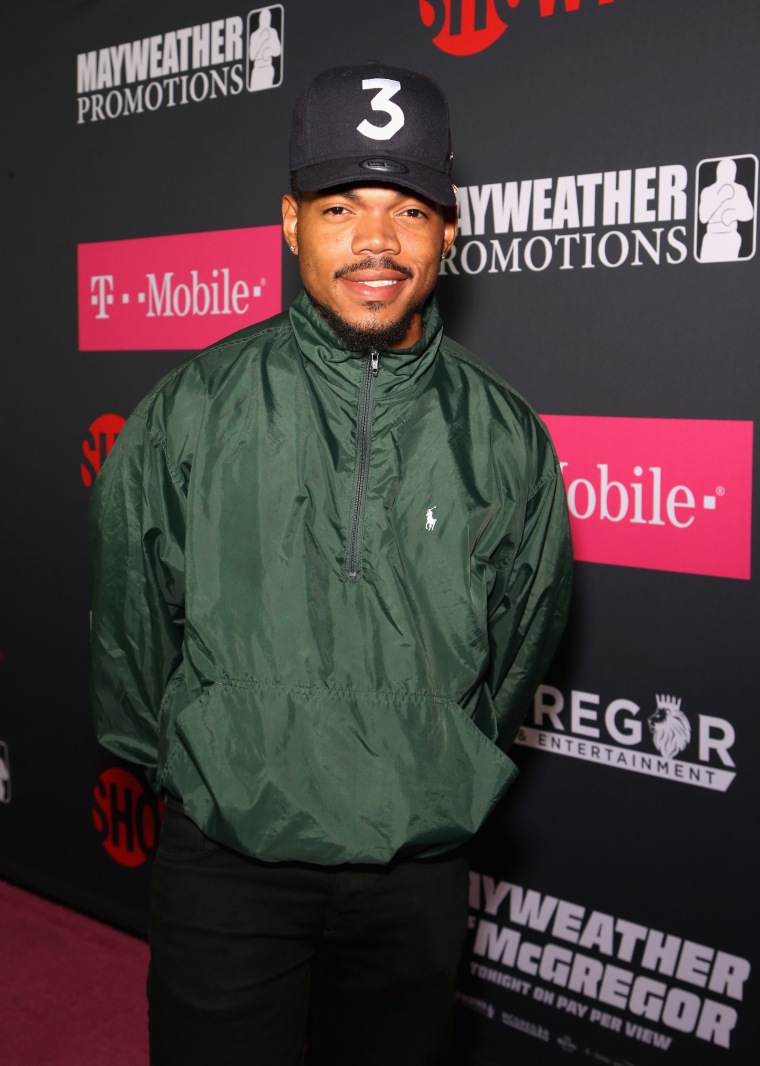 Chance The Rapper recently hosted a SocialWorks summit at the Harold Washington Cultural Center in Chicago to announce that he has raised $2.2 million for Chicago Public Schools since he started the New Chance Fund back in June. The 24-year-old artist and activist will be donating a $100,000 grant to arts education programs within 20 of the Chicago Public Schools for the next three years. The schools were selected on need-based factors as well as the principals who were most committed to developing programs that will make an impact on the future of all of their students.
"Funding for public schools is the single most important investment a community can make," he said. "As a parent and proud product of CPS, I'm committed to helping Chicago's children have quality learning experiences that include the arts. Over the past month, I've crisscrossed the city, from Chatham to Chinatown, Humboldt Park to Hyde Park, visiting students and one thing is clear: If we invest in Chicago's children, we'll change the world."
Toward the end of the summit, the GRAMMY Award-winning rapper also revealed that he'll be debuting his own education-focused ceremony called the Twilight Awards in June 2018. The event is intended to honor "teachers, parents, principals, and students that convey leadership" and will be hosted by James Corden with special guest performances in Chicago.
Next week, Chance will make a special appearance behind the grill of a new Nando's Peri-Peri chicken opening in Chicago. According to NBC 5 Chicago, all of the proceeds from the sales on September 5 through September 7 will go directly to the New Chance Fund.
Watch Chance deliver his entire presentation in the video, below.