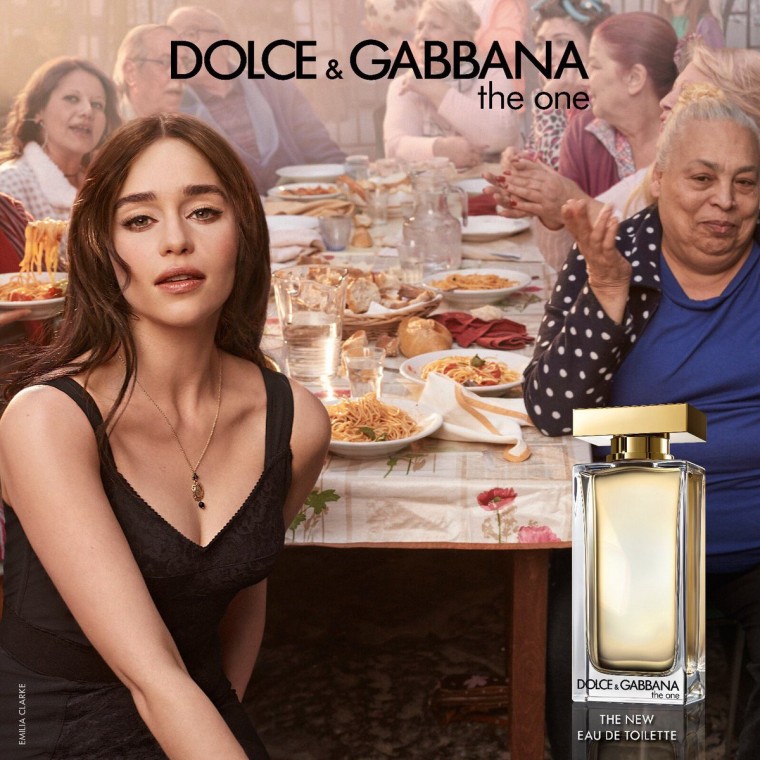 The final season of Game of Thrones won't be back until late 2018 or early 2019, but that doesn't mean fans have to see less of the stars now that it's over. Emilia Clarke and Kit Harington have landed roles as brand ambassadors for Dolce & Gabbana's "The One" fragrance. Although the partnership was announced back in March, the brand recently released the first pair of commercials starring the British actors.
In the Matteo Garrone-directed visuals, Clarke and Harington fully immerse themselves in the charming culture of a neighborhood in Naples, Italy. Dolce & Gabbana described the concept for Clarke's commercial in a caption on Instagram:
The golden light of the Mediterranean sun shines on families enjoying delicious Italian food in a cheerful, festive atmosphere. Emilia Clarke, a glamorous star and a stunning beauty embraces the moment, living life to the fullest. She is the One.
Watch both of the advertisements roll out in the videos, below.