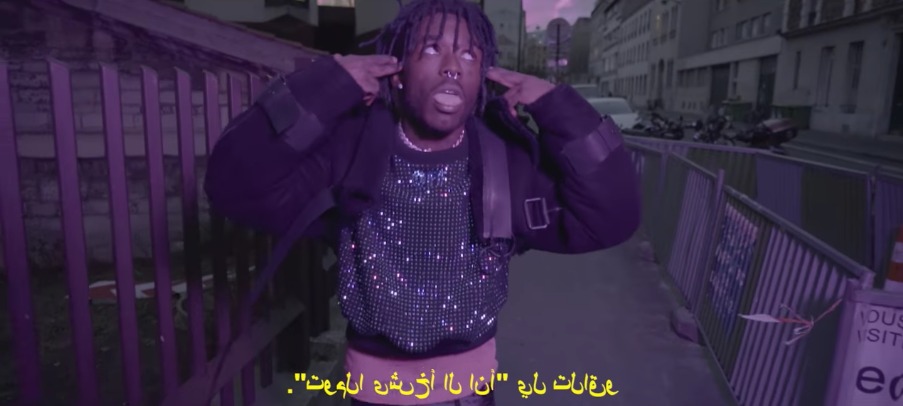 On Monday, Lil Uzi Vert released the highly-anticipated video for his chart-climbing single "XO Tour Llif3." The clip was directed by Off-White chief of command Virgil Abloh whose signature deconstructed style is on full flex in the video, arriving expectedly with goth homages, vampires, and cameos from The Weeknd and Nav. Disappointedly, the biggest takeaway by far was the mirrored Arabic captions tacked at the bottom of the screen. None of the captions actually meant anything in Arabic, nor corresponded to the song's lyrics at all.
Abloh's team in-fact reached out to Arabic speakers asking them to translate the song's lyrics, but then chose not to proceed with putting out the correct translation of the track. According to an email provided to The FADER, the video's co-director Alvin Sonic was told by an Arabic speaker before the video's release that the translation was botched. In response, Sonic said that he "loved 🔥" the "wrong" look.
The aesthetic appropriation of Arabic is nothing new: we've seen Supreme and other labels reap the capitalist benefits of it, celebrities ink meaningless phrases on their bodies, and so much more. But in a position of power, with major label money backing the video, the effort made by Abloh and the whole video team is not just lazy, but downright disrespectful to the one of the world's most ancient languages and it's 400 million linguists.
The Arabic language is not a tool for clout points. Want to know just how blatantly disrespectful those captions were? Here's what that gibberish actually reads as.