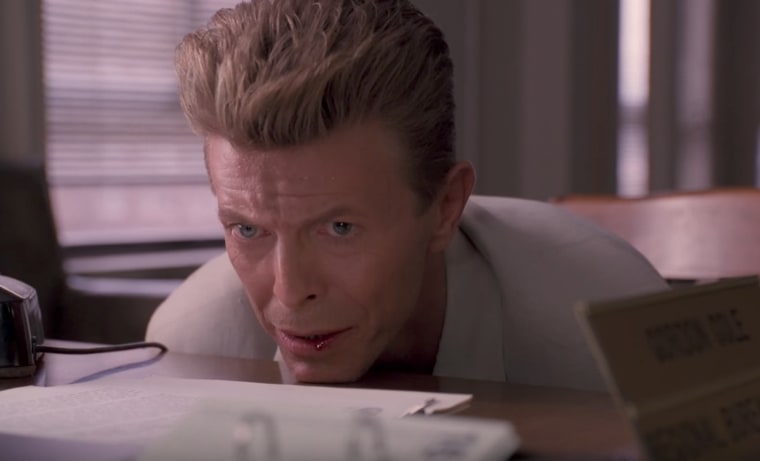 Last weekend, Showtime aired the two-part finale for Twin Peaks: The Return. Toward the end of the series, David Bowie's Phillip Jeffries character from Fire Walk With Me was brought back to life amidst many of the other familiar faces throughout the 18 episodes. During a recent Reddit AMA session, executive producer Sabrina Sutherland revealed that "Bowie did give us permission to use his clips in this season."
Prior to his unexpected death, Harry Goatz (a.k.a. Deputy Andy) told the Dallas News that Bowie was "set to return" and reprise his role on the show. Whether or not he was informed that the FBI agent would be transformed into a gigantic tea kettle remains a mystery though. Sutherland didn't provide any details regarding that call, but David Lynch probably has a logical explanation for it.
At least fans can sleep at night knowing that the late icon gave his blessing to be featured in the revival before he passed away though. As for understanding the grand finale... That could take a lifetime.