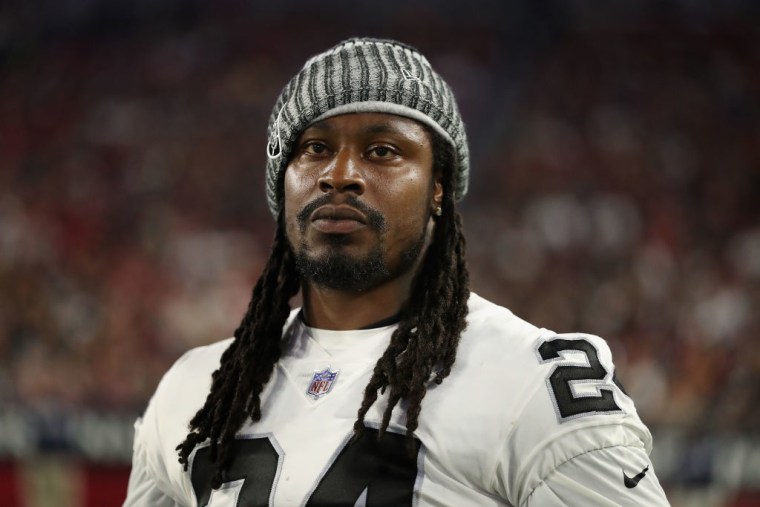 Super Bowl champion and current Oakland Raiders player Marshawn Lynch will get his own reality show called No Script, according to Reuters. The show will be streamed on Facebook, which is reportedly paying Bleacher Report millions of dollars for the program.
There will be eight episodes of the show's first season running at between 10 and 15 minutes each. The "various antics" of Lynch will be filmed for each episode.
No Script is part of a huge push for original video content from Facebook: the social media site is set to spend up to $1 billion on exclusive shows for its Facebook Watch platform.
Lynch has already proved himself a hilarious natural at the reality TV game thanks to an appearance on Running Wild with Bear Grylls.