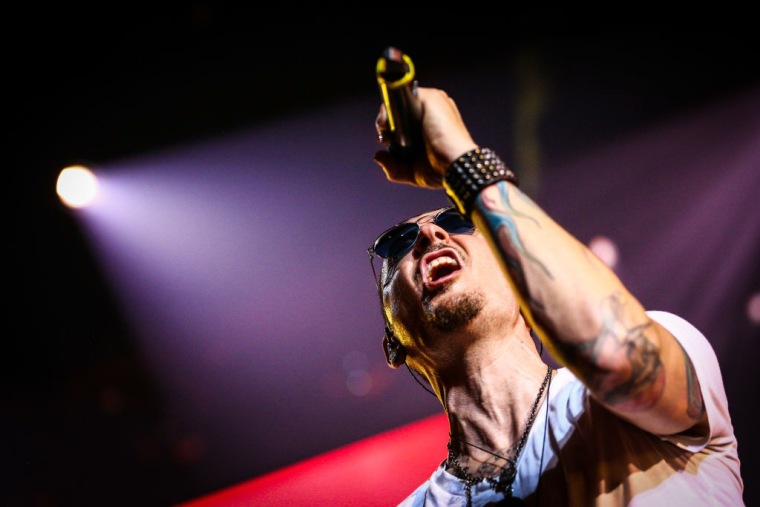 To mark National Suicide Prevention Day, which was last Sunday, September 10, and National Suicide Prevention Week, Chester Bennington's 15-year-old son Draven Bennington shared a video on YouTube. The clip shows Draven speaking into the camera while Linkin Park's "Numb" plays in the background.
"Hi, I'm Draven Bennington, and I'm here on National Suicide Prevention Week," he says. "I want to make a commitment that I will to someone before I hurt myself when I'm feeling depressed, sad or going through a hard week, month or year. I want to challenge you to do the same -- to help yourself, not hurt yourself."
Watch Draven Bennington's message below.