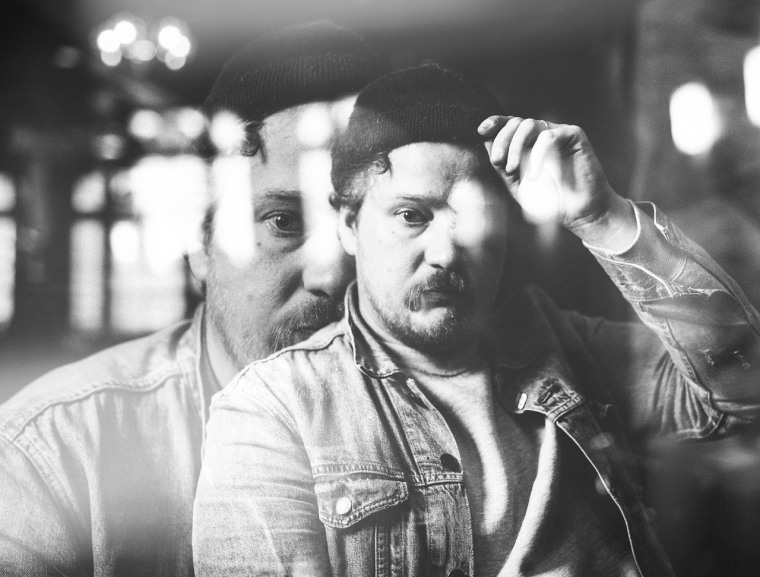 In Nashville, Maryland-based folk musician Michael Nau linked up with Virginia singer/songwriter Natalie Prass, and they recorded two songs together. The first is "Diamond Anyway," a romantic, Optigan-laden tune which came out earlier this week, and the second is "Big Wind, No Sail," premiering today on The FADER. Nau's voice is sticky-sweet and deep like honey, and when Prass joins him, her twangy, floaty tones complement perfectly over those golden '70s sounds. It's so good.
"Recorded in Nashville, 'Big Wind, No Sail,' and 'Diamond Anyway' were recorded in the same night," Nau wrote in an email to The FADER. "This one came first, I believe, so, it's the first recording Benny Yurco, Natalie Prass, and I did together. I recall all the vocals being recorded while sitting on the floor holding a microphone. These recordings were easy. We didn't know each other well enough to get hung up on stuff. It didn't matter. We just made music and moved on. It was more like a pick-up basketball game."
Listen to the song and check out Nau's tour dates below.
Tour dates
09.21.17 - Brighton, UK @ The Greys
09.22.17 - Bristol, UK @ The Louisiana
09.23.17 - Glasgow, UK @ The Hug & Pint
09.24.17 - Leeds, UK @ Brudenell Social Club
09.25.17 - Manchester, UK @ Gullivers
09.26.17 - London, UK @ The Lexington
09.27.17 - Paris, FR @ Espace B
09.28.17 - Rotterdam, NL @ V11
09.29.17 - Amsterdam, NL @ Paradiso (Upstairs)
09.30.17 - Gent, BE @ DOK Kantine
10.02.17 - Berlin, DE @ Privatclub
10.03.17 - Hamburg, DE @ Häkken
10.04.17 - Köln, DE @ Bumann & SOHN
10.05.17 - München, DE @ Feierwerk (Orangehouse)
10.06.17 - Luzern, DE @ Neubad
10.07.17 - Schorndorf, DE @ Manufaktur
10.17.17 - Los Angeles, CA @ Moroccan Lounge
10.19.17 - Costa Mesa, CA @ Wayfarer
10.20.17 - San Diego, CA @ Soda Bar
10.21.17 - Davis, CA @ Sophia's Thai Kitchen
10.22.17 - San Francisco, CA @ Cafe Du Nord
10.25.17 - Seattle, WA @ Sunset Tavern
10.26.17 - Portland, OR @ The Old Church
11.03.17 - Chicago, IL @ The Hideout w/ David Bazan
11.05.17 - Pontiac, MI @ The Pike Room w/ David Bazan
11.06.17 - Toronto, ON @ The Drake w/ David Bazan
11.08.17 - Boston, MA @ Brighton Music Hall w/ David Bazan
11.09.17 - Brooklyn, NY @ Rough Trade w/ David Bazan
11.11.17 - Philadelphia, PA @ Johnny Brenda's w/ David Bazan
11.12.17 - Washington, DC @ Rock & Roll Hotel w/ David Bazan
11.13.17 - Carrboro, NC @ Cat's Cradle Back Room w/ David Bazan
11.15.17 - Nashville, TN @ The Basement
11.16.17 - Atlanta, GA @ The Earle w/ David Bazan
11.18.17 - Pittsburgh, PA @ Club Cafe w/ David Bazan
11.19.17 - Columbus, OH @ Rumba Cafe w/ David Bazan