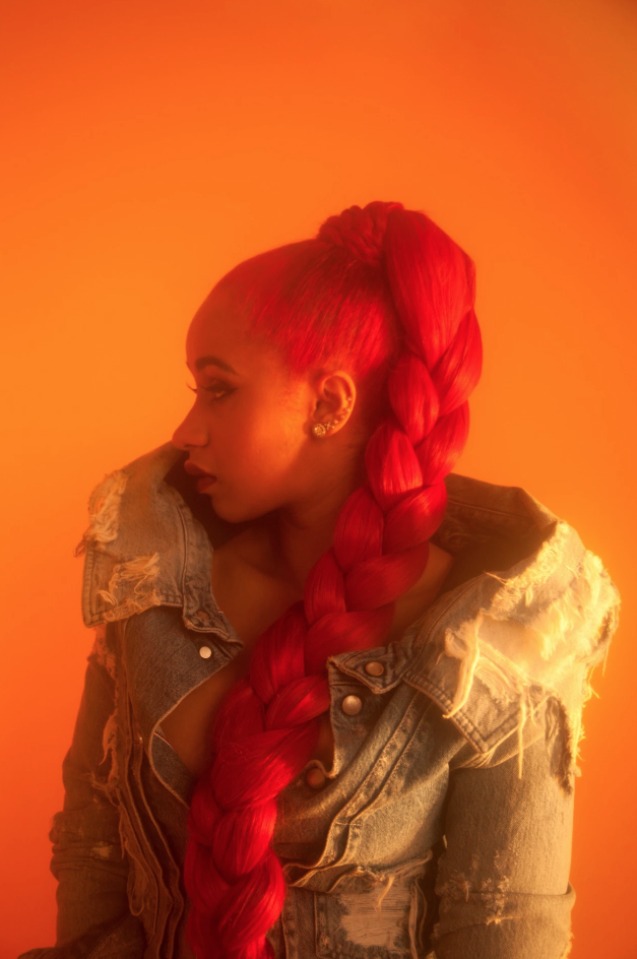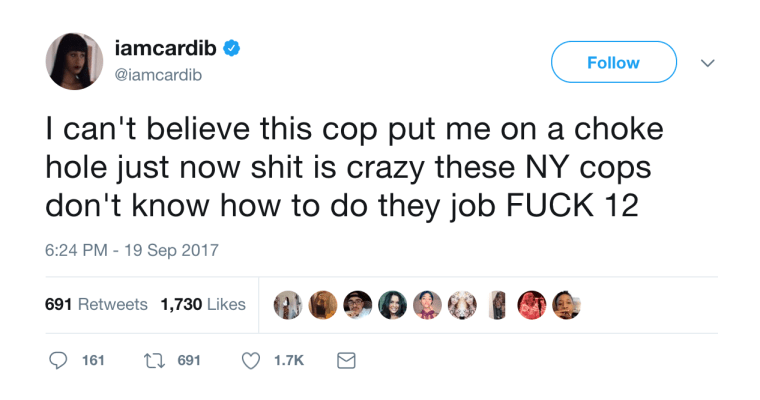 On Tuesday night, rapper Cardi B posted a tweet claiming that an NYPD officer put her in a choke hold. "I can't believe this cop put me on a choke hole just now shit is crazy these NY cops don't know how to do they job FUCK 12," she wrote in a tweet that has since been deleted.
Sources close to the rapper told TMZ that the incident took place around 6 p.m ET, when another driver hit her Bentley SUV near Columbus Circle. Cardi, who wasn't driving at the time, and her cousin allegedly began arguing with the driver when the cops came.
The officer, who Cardi said was white in a since-deleted tweet, "grabbed her with his arms around her neck and pinned her against the Bentley," a source told TMZ. Police reportedly left the scene of the accident without taking a report or issuing citation.
A representative for Cardi B was not immediately available for comment.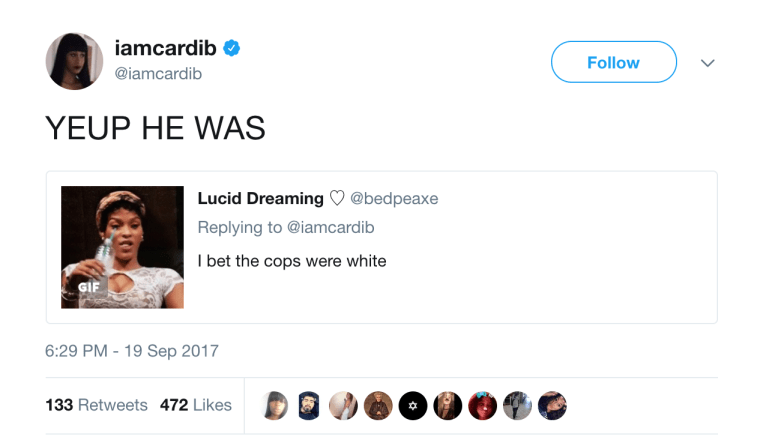 On September 20, this post was updated to include additional details about the incident from TMZ.