Kurupt FM Announce XL Recordings Deal
The stars of BBC comedy People Just Do Nothing have joined the label and are teasing new music.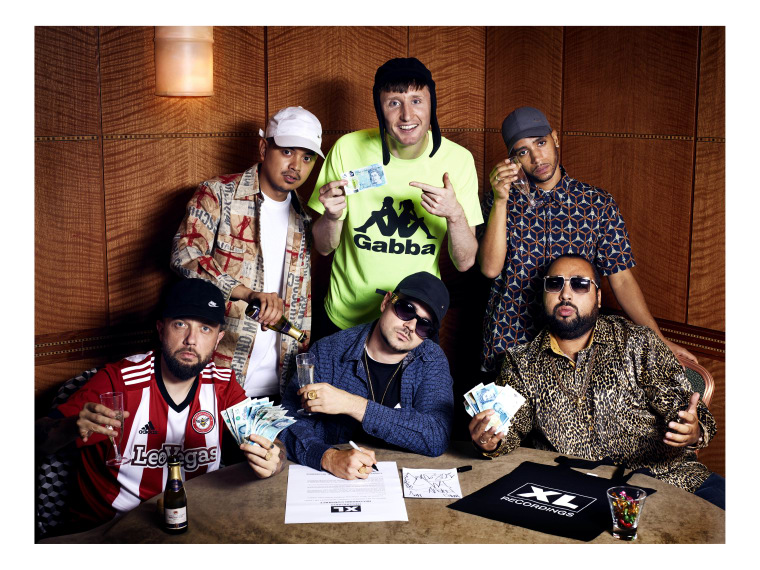 Mock pirate radio crew Kurupt FM have signed a deal with XL Recordings. The five piece, which include MC Grindah and DJ Beats among their ranks, join a roster that includes King Krule, Ibeyi, Radiohead, and Arca.
Kurupt FM are the stars of BBC comedy series People Just Do Nothing, currently airing its fourth season on BBC Three. The sitcom follows the group as they attempt to build the profile of their station, which plays garage music around the London suburb of Brentford. The popularity of the fictional show has seen the group establish themselves for real on the live circuit in the U.K. and become a fixture at British music festivals.
New Kurupt FM music is expected to be released soon with a Lost Tape project teased by the label in a statement confirming the signing.