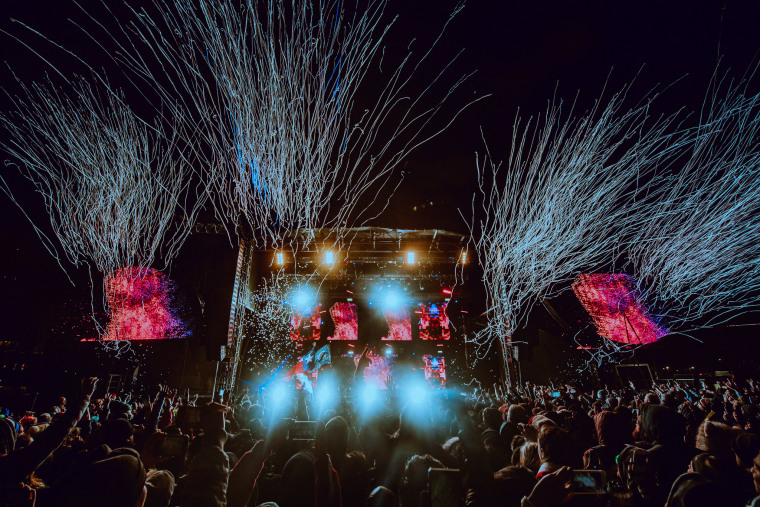 Houston art and music festival Day for Night has announced its 2017 lineup. Nine Inch Nails, Thom Yorke, Solange, Justice, St. Vincent, Tyler, the Creator, and James Blake will headline the festival, which is set to take place December 15 through 17. Lil B, Cardi B, Perfume Genius, Jlin, Mount Kimbie, and many more are scheduled to perform.
Day for Night will also feature a summit with guest speakers Chelsea Manning, Laurie Anderson, Pussy Riot's Nadya Tolokonnikova, and more. The festival will also feature "Soul Cleansing," a performance piece presented by Saint Heron that includes Solange, Earl Sweatshirt, and Kaytranada.
A portion of the proceeds from Day for Night will be donated to the Greater Houston Community Foundation for Hurricane Harvey relief efforts. See the full lineup and get more info on the festival here.