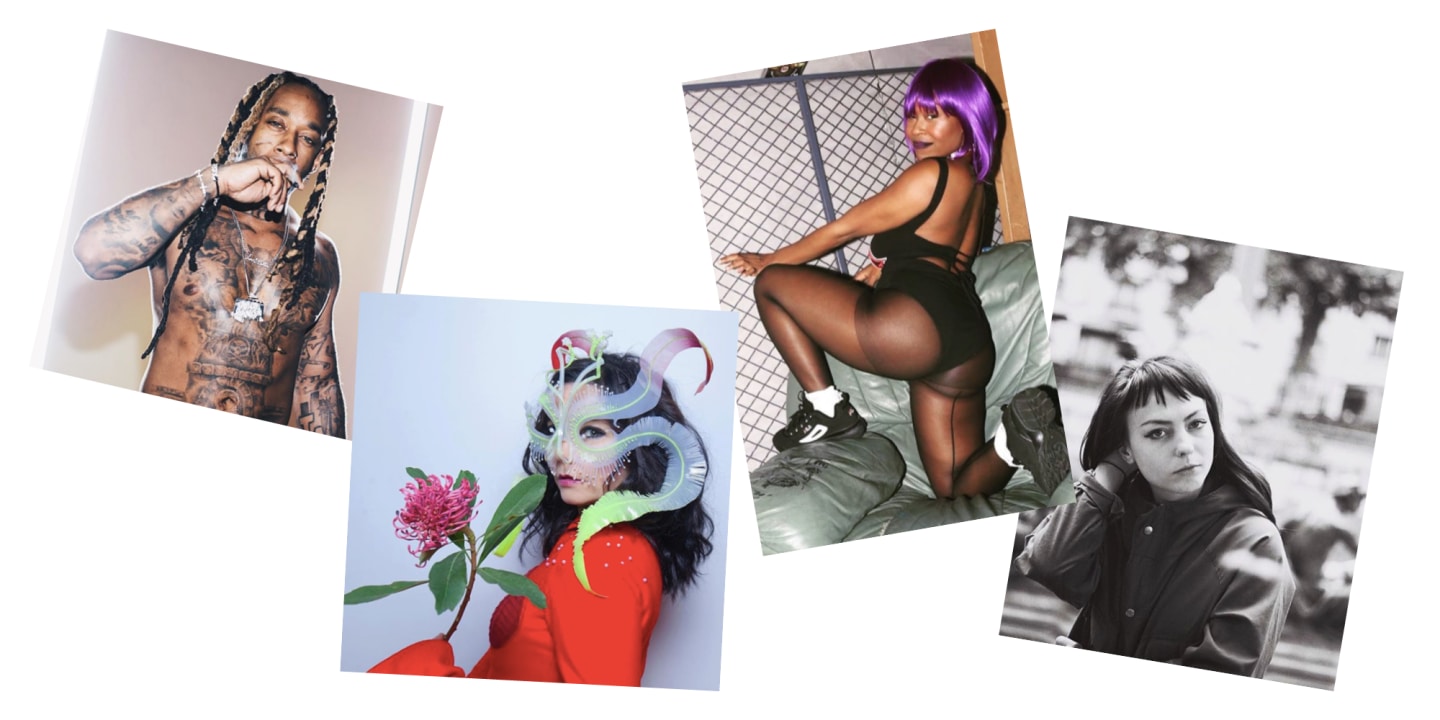 Each week The FADER staff rounds up the songs we can't stop playing. Here they are, in no particular order.
Subscribe to Songs You Need In Your Life on Apple Music and Spotify
1. Standing On The Corner are doing awesome things. "Red Burns" is a one-track album featuring more than an hour of experimentally-minded hip-hop, jazz, and city soundscapes.
2. "I wanna enroll in this bomb ass school," wrote one YouTuber about the video for BbyMutha's straight-to-the-point "Rules," which goes hard and teaches not to let your pussy become other people's business.
3. Underscored by a sweet lil' Mario Kart-type beat, A Boogie Wit Da Hoodie raps with tenderness about coming up from the block on "Say A'."
4. The return of Charlotte Gainsbourg music is very welcome. Her synthy "Deadly Valentine," which comes with a video co-starring Dev Hynes, is extremely groovy.
5. Feels like DeJ Loaf can do no wrong. Her bars are particularly strong on "Changes," which finds her singing and rapping about a key DeJ theme: self-evolution.
6. Close your eyes and imagine you're lounging on the shore of a deserted island with Ty Dolla $ign. Now put on "Message In A Bottle" to really set the mood — it feels sultry like a sunset.
7. "Special," from Angel Olsen's B-sides compilation, is sprawling and jammy — those seven minutes sound like popping back to the early 1970s for a smoke break at a folk-rock fest.
8. Future sounds extremely nice and raspy on Wizkid's "Everytime," a romantic new song that's about to be on loop until further notice.
9. "I just took a DNA test / Turns out I'm 100% that bitch / Even when I'm crying crazy," Lizzo reveals on "Truth Hurts," her snappy new primer for telling dumb dudes to get lost.
10. Australia's UV Boi asks longingly for a sign of trust and care on "Bleeding Out." It's an undulating electronic slow-jam, and worthy of your time.
11. Lawrence Rothman's "Jordan," featuring Dum Dum Girls singer Kristin Welchez a/k/a Kristin Kontrol, is one of those beautifully sad love songs that exposes inner turmoil.
12. TORRES basically wrote the plot of a rural sex thriller with "Helen In The Woods." Listening feels like speeding down an empty highway in the dark.
13. Bjork is very Bjork in the video for her delicate, world-building new song "The Gate" — a/k/a engaged in a ritual with an alien being.
14. There's a chance Emily Yacina's new album, Heart Sky, might break your heart a little bit — it's her feathery voice and cautious plucking on songs like "Clue," an early favorite, that'll do you in.