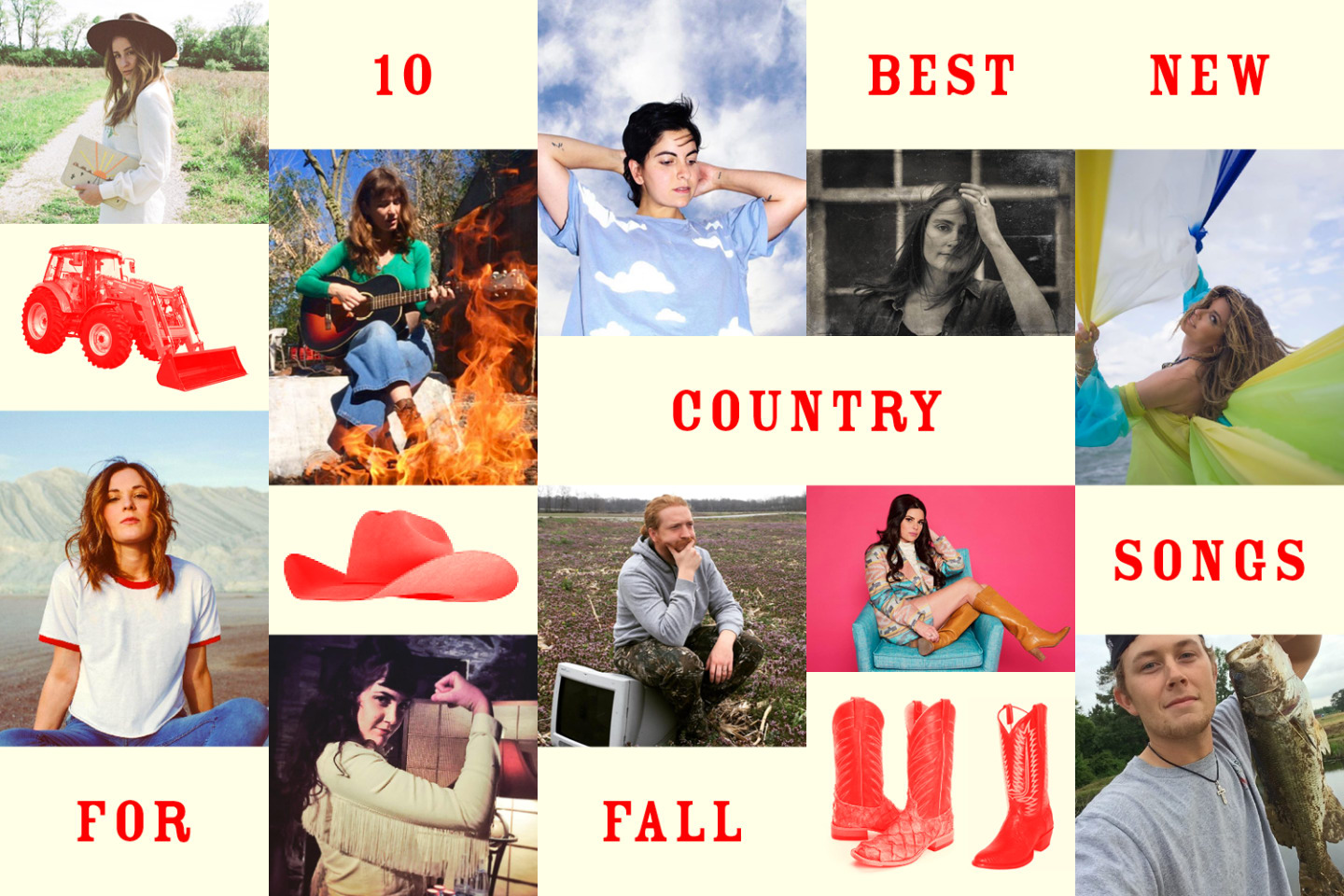 Becca Mancari, "Summertime Mama"
A close friend and bandmate of Alabama Shakes's Brittany Howard, Nashville's Becca Mancari seemed to come out of nowhere with her winsome, easygoing vocals. "Summertime Mama," a breezy foot-tapper about warm-weather infatuation, will probably make you drool for her very charming forthcoming debut album, Good Woman. —Leah
Margo Price, "Weakness"
Veritable badass Margo Price knows there's more than one side to every person. On "Weakness," a late-night romp with a flawless steel guitar hook, she's worried, she's a heartbreaker, she's both her best friend and her worst enemy. Like all my crushes, she's unpredictable — sometimes, her urges get the better of her. Call me, Margo, let's burn something down together. —Leah
Tyler Childers, "Universal Sound"
Sturgill Simpson produced 26-year-old Tyler Childers's Purgatory, and it's easily one of the year's best country LPs. You can really sense the two fellow Kentuckian's kinship on this cosmic tune: "I focus on my breathing and the universal sound / I let it take me over from the toenails to the crown / Of the body that I'm in till they put me in the ground / And I return to the chorus of the universal sound." —Duncan
Erin Enderlin, "Ain't It Just Like a Cowboy"
Erin Enderlin has written songs for Alan Jackson, Lee Ann Womack, and Randy Travis — she placed her first one while still in high school. On her sophomore LP, Whiskeytown Crier, she stretches beyond the bounds of any single track for a conceptual album about an entire mixed-up town. "Ain't It Just Like a Cowboy" sounds just like the title suggests, which is to say it sounds like a classic-ass country tearjerker. —Duncan
Whitney Rose, "You Don't Scare Me"
Like some of the greatest country singers, Whitney Rose hails from Canada. Now she lives in Austin, TX, where she recorded her first three albums — the latest is Rule 62, which is out October 6 on Six Shooter. An old-school honky tonk purist with a gooey voice, Rule 62's patient, fiery ode to one night stands, "You Don't Scare Me," makes me wanna slow dance with a stranger in a grimy, empty bar. —Leah
Jillian Jacqueline, "God Bless This Mess"
When I'm in a bad mood, this is the kind of song I like to listen to: one with a cathartic, sing-along chorus about being a troubled misfit, specifically. "I got a hurricane in my heart / Keeps on rattling the gooder part / And honestly, I'm just an honest wreck / But I'm trying my best" — that's me when I'm sad or mad. There's a reason the Philly singer has landed on the charts. —Leah
Scott McCreary, "Five More Minutes"
Mainstream country has been boring as hell this year, with the exception, for me, of Scotty McCreary. He was an American Idol winner six years ago, but he was without a record label when he released the charmingly sappy "Five More Minutes" earlier this summer — it was the first song to reach Top 50 country airplay without any label backing. —Duncan