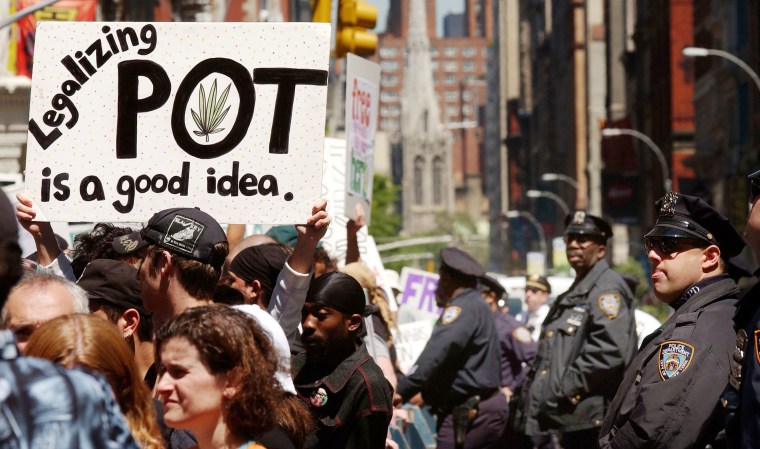 Atlanta City Council voted 15-0 on Monday afternoon to decriminalize small amounts of marijuana, Fox 5 Atlanta has reported.
Under the measure, those accused of possession of an ounce of marijuana or less will face a $75 fine. The current law carries a fine of up to $1,000 and up to six months in jail. A study from the Foundation for Economic Education found that 92% of all individuals arrested for marijuana possession between 2014 and 2016 were black.
Atlanta Mayor Kasim Reed still needs to sign the policy into law. Its sponsor, City Councilman Kwanza Hall, stressed the urgency of new rules on Monday. "Reforming the racist marijuana laws on the book in Atlanta has been just one in a number of reforms that I have fought for," he said. The proposed changes were backed by the Atlanta Police Department.
Other cities like D.C., Pittsburgh, and Kansas City have voted in recent years to reduce the penalties for marijuana possession.