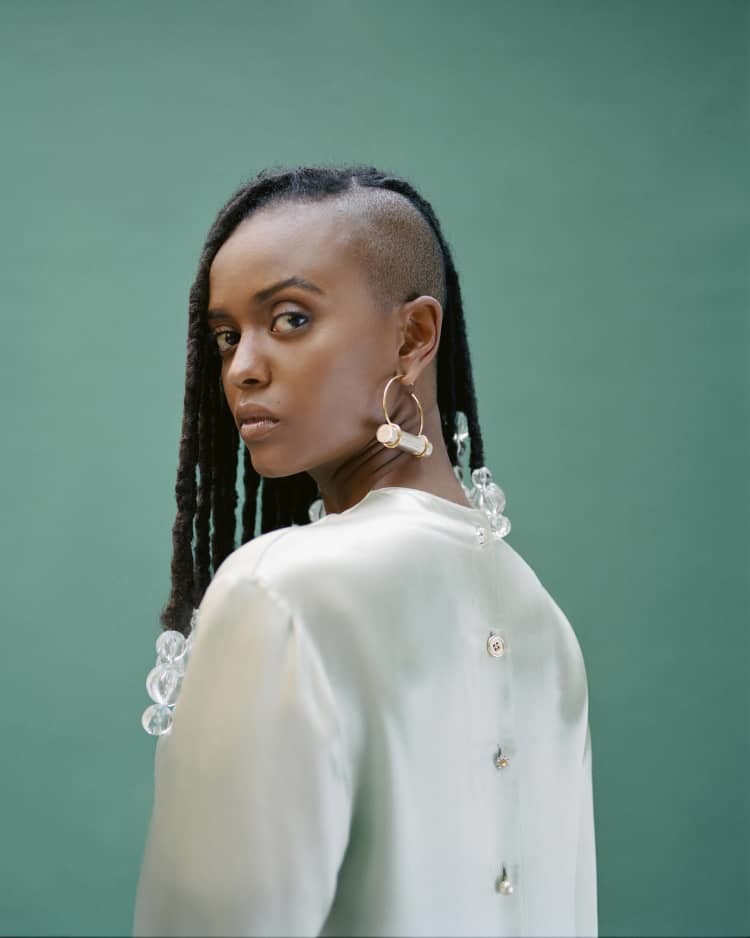 A day before the release of her highly anticipated debut album Take Me Apart, FADER cover star Kelela has released a new track entitled "Blue Light."
Before premiering the song on Beats 1, Kelela told Ebro Darden that the song is "about the moment when you break up with people after you're single; you're sort of in this moment where you're like 'I'm not doing anything serious. I'm not trying to get into anything deep. Gotta like take it slow. Not trying to do that.' And then you hit this point when you're with somebody where you're like, 'F*ck it, blue light.'"
The song's title was inspired by a former partner: "In my ex-boyfriend's room there was a blue towel on the wall like a poster towel and he'd shine the light on the towel and it sort of lit the room in this blue light and it was really sexy."
Listen to "Blue Light" and the interlude from her album, "Bluff," below.