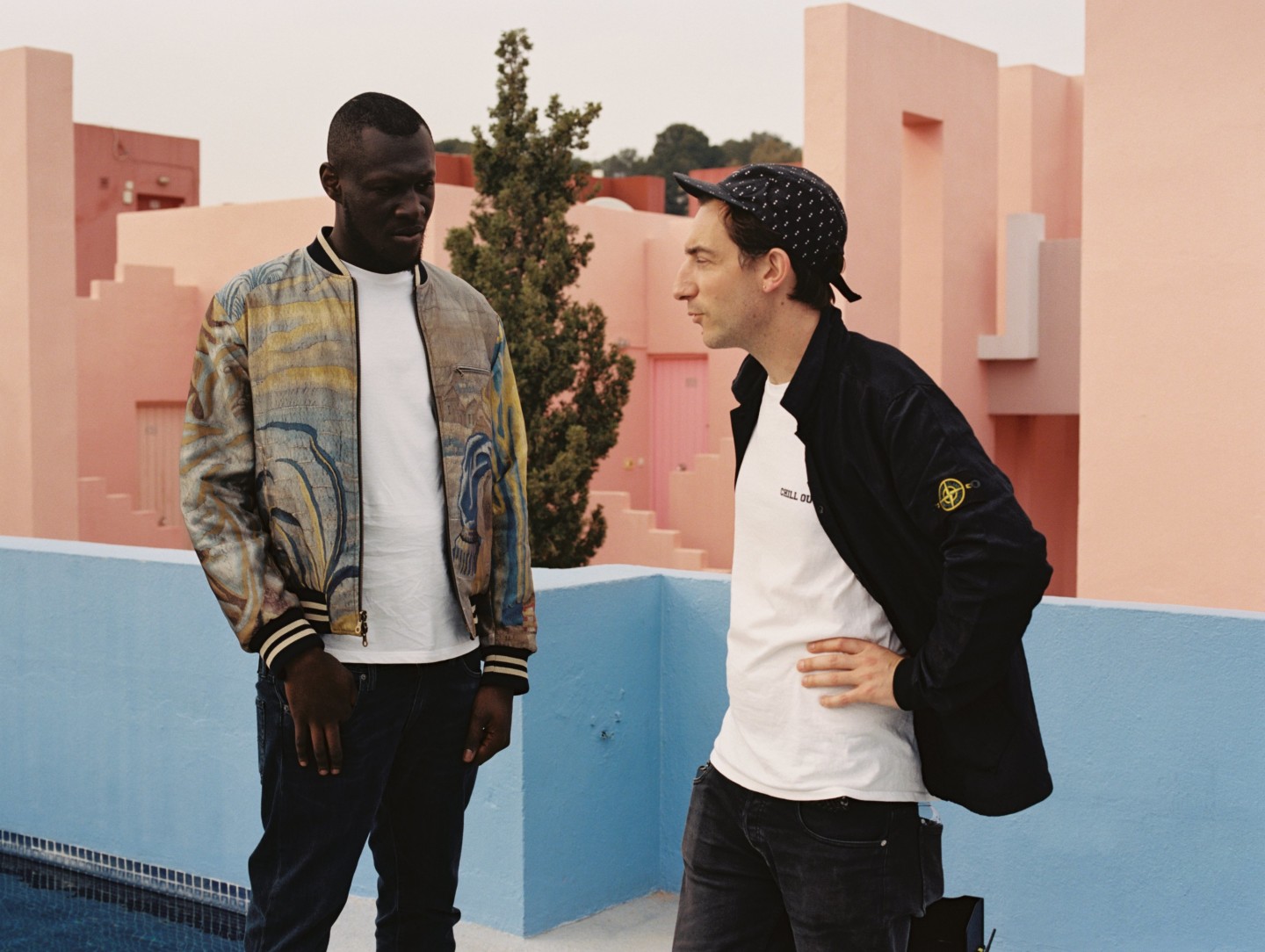 In late September, Stormzy premiered his short film Gang Signs & Prayer (co-produced by The FADER and Somesuch). Inspired by his debut album of the same name, it's a 15-minute cinematic epic which tells the story of a young black protagonist as he stumbles through the minefield that is becoming a teenager in the tower blocks of south London. It's a film that captures perfectly that confusing crossroads between proving yourself, and doing the right thing.

The claustrophobic school bus becomes a battleground, the breakfast table becomes loaded with emotion, and the tower block roof becomes a place of both solace and desperation. These tense scenes of drama are broken up by more abstract elements of color and architecture, as we find Stormzy — far away, in a pastel-colored kasbah with Escher-style staircases — performing directly to a fast-moving camera. Existing in the gaps between the main storyline, his lyrics drive the narrative.
The film was the brainchild of Rollo Jackson, a London-based director whose past work includes documentaries about U.K. club culture, and atmospheric music videos for Jamie xx, Hot Chip, James Blake, and many more. The FADER caught up with Rollo on the phone one afternoon to chat about meeting Stormzy, capturing the challenges of adolescence on camera, and how architecture shaped his vision for the film.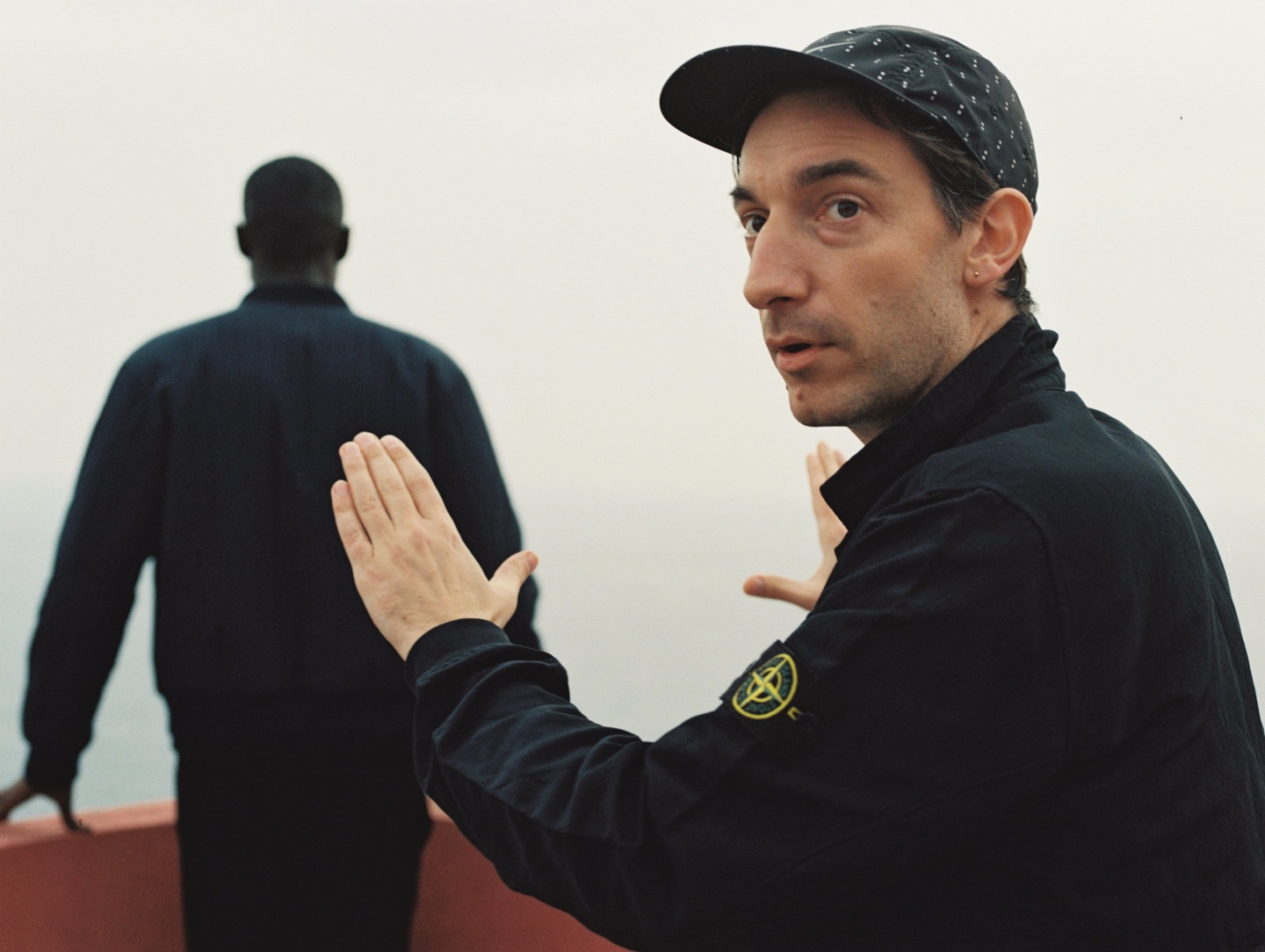 How did you meet Stormzy?
We'd worked together on a film for adidas in Tokyo, and stayed in touch. He was starting to make his album, and I thought it would be nice to do something new. I was going in and out of his studio a lot, seeing the process and hearing loads of demos. Slowly, I got a gist for the direction the album was going in.

What did you want to create?
I was keen not to copy Top Boy stylistically, nor to make anything too earnest. A bit like Stormzy himself, I wanted something that feels raw and honest but ultimately feel-good. When some artists make short films, they jump to make themselves look like kings for the sake of it. I didn't want this to be wrapped up in luxury or glamor. I wanted it to be about what the title of the album was about — Gang Signs & Prayer. It's a split between these ideas of temptation and doing the right thing.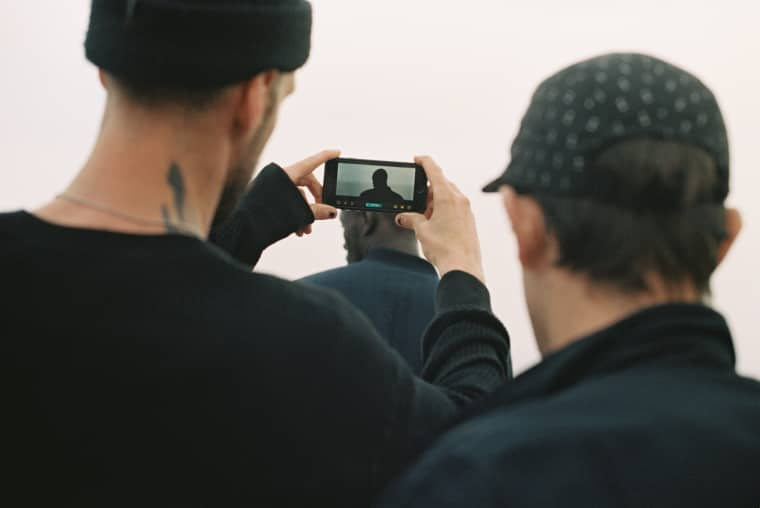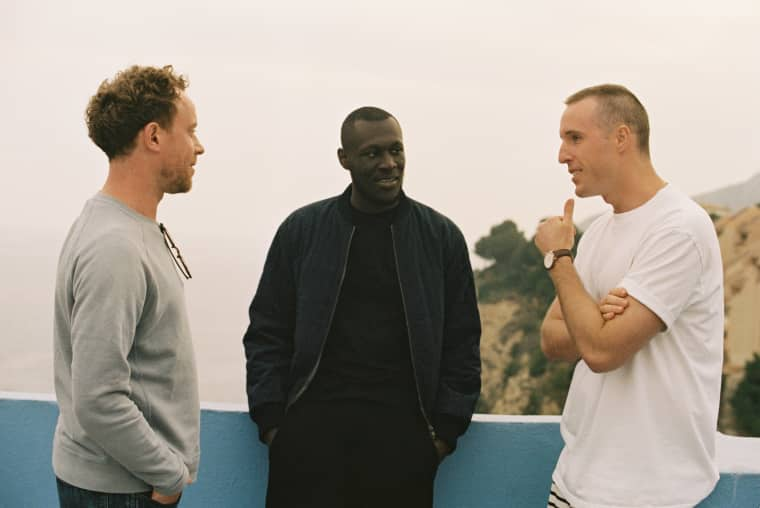 What was the biggest challenge of creating the film?
I veer towards things that are atmospheric and ambient, because that is what I find exciting. So, making something with drama in was a new challenge. Working with actors on delivering lines which you are shooting from different angles was all relatively new to me. But I was also aware that I wanted the tone of it to be as authentic as possible. I'm a white guy from north London in my 30s, I'm not a teenager from south London. I've lived in London all my life, and I'm aware of how things work, but tone was a concern and something I wanted to get absolutely right. Everything had to feel authentic.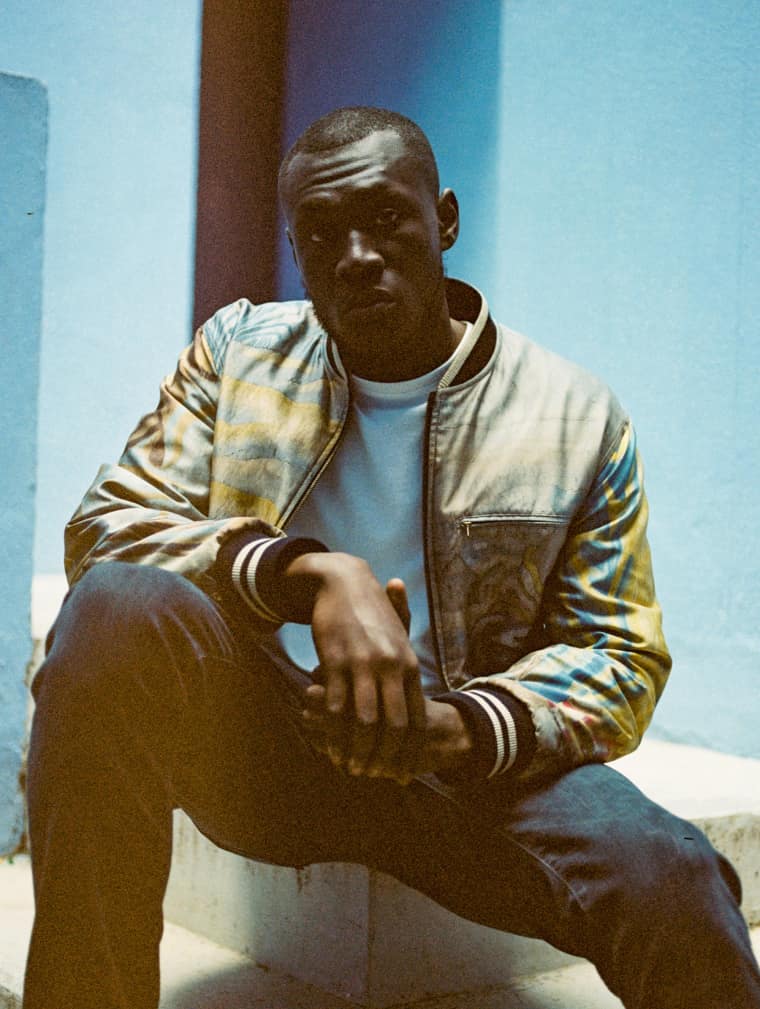 Was Stormzy involved in the writing of the story, or did you make it from what he gave you lyrically?

We had an element of trust. There were a few things he wanted featured in it, specific details. But because I'd worked with him, knew him, and got my head around the music, I was ready to make a film that could mirror that album in my style. We never sat down and had writing sessions. I just spent time with him, absorbing conversations. I pieced it together from there. He trusted me to make something that was going to be relevant.
The film captures different places that are quite symbolic and big in your teenage years: the bus, the breakfast table, the barbershop.

The bus is something that everyone can relate to. I remember I used to get a really long bus to school, and something different would happen on there everyday, whether it's kids from other schools causing trouble, or just looking out the window and swearing at people. You are quite literally going through areas other than your own, and seeing different people get on. In your teenage years, you are very aware of the ages on the bus too; of other kids, especially older ones. And the top deck of a bus is a confined environment — it is a hard place to escape. It can be a scary place.
"When you're young, you're always trying to be bigger than you are. You don't want to have weaknesses and it can make you rush into the wrong decisions."
In the barbershop, the young protagonist meets people of older generations, one of which leads him astray. What were you trying to illustrate with this?

The barbershop just felt like another forum or place where you might bump into the wrong type of person. Who you look up to as a kid is massive. Looking back, you can see that you often looked up to people who were totally the wrong people to look up to, but you did it anyway.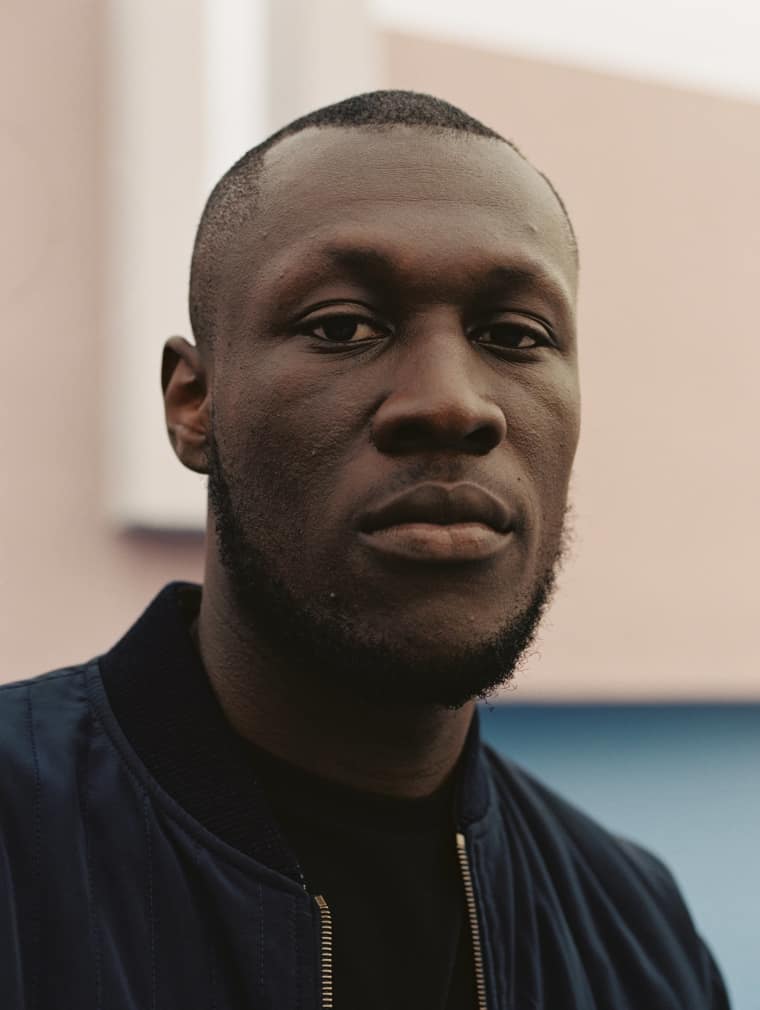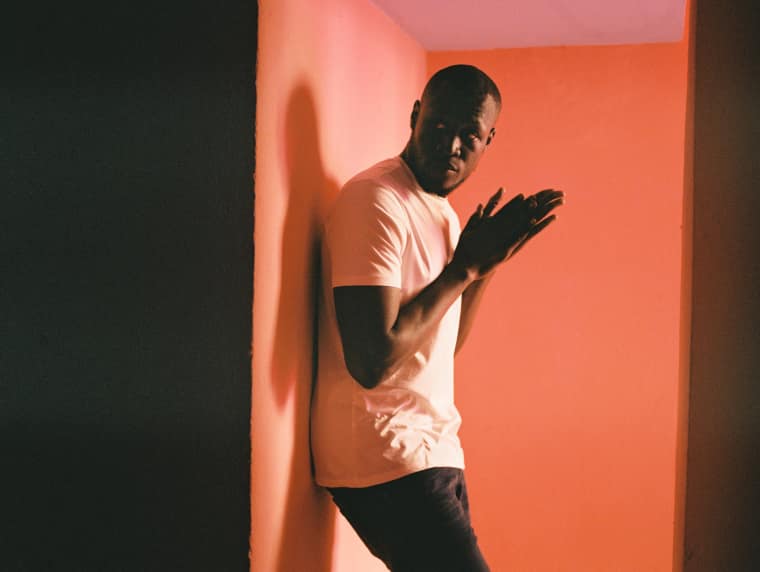 The film has elements of a classic Stormzy video — him spitting bars directly to a fast-moving camera — mixed with more abstract elements. Was it hard to find this balance?

I really wanted to have performance in it, because he is such a charismatic performer. I wanted him to almost be in a vacuum, so you are more focused on his lyrics than anything else, so that the lyrics can become a narrative for the film. I think you shouldn't shy away from performance and embrace what people are good at. But I wanted to put it all in a very different space.
The space we see Stormzy in is quite unique. Tell me more about it.

I'm really interested in architecture and colors. This was an opportunity to play with those. A friend showed me La Muralla Roja in Spain and I'd wanted to film there ever since. It's a block of flats basically, down the road from Benidorm, built in the '60s. Everything we shot of that place, you never see anything else apart from color and structure and Stormzy. That was important. It's a beautiful real life set.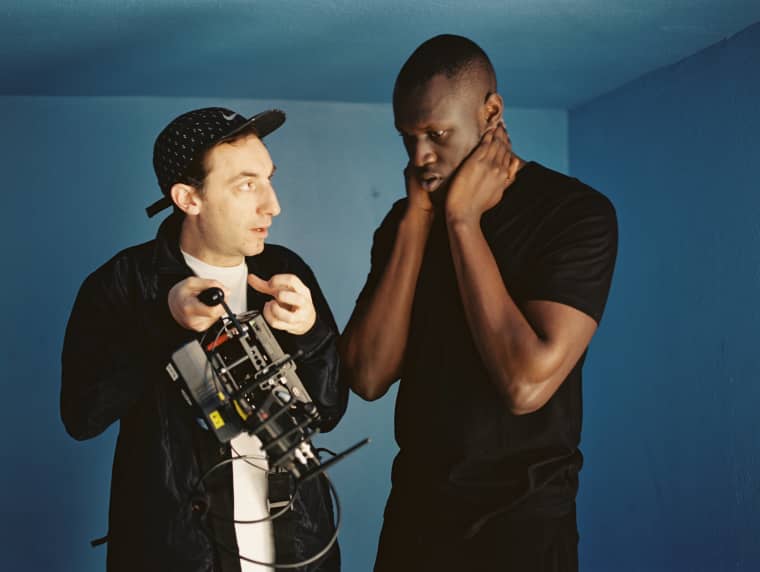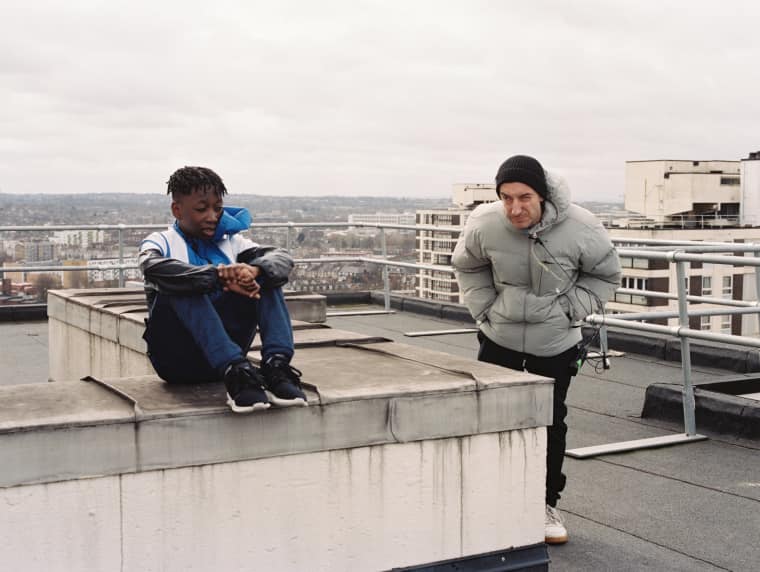 Architecture seems to play a big role in the film. The roof of the London tower block becomes a place of desperation, whereas La Muralla Roja seems to symbolize clarity.

This place in Spain felt like an interesting inverse of the London tower block which we were also filming a lot in. That's why in the opening sequence you have these juxtaposed structures floating through space together. A lot of this was me trying to get away from that well-trodden path of a gritty urban London story. I wanted this story to be based in something very graphic. The film latches onto structures, whether it's the tower block, the church or La Muralla Roja, and turns them into atmospheric moments.

What were the major messages of the film?

I was really keen to focus on temptations and decisions. When you're young, those things can be very clouded and tricky. You're always trying to be bigger than you are. You don't want to have weaknesses and it can make you rush into the wrong decisions. Wanting nice things, wanting to have money, is something everyone finds attractive at a certain age. It's just interesting to explore how we make those decisions.