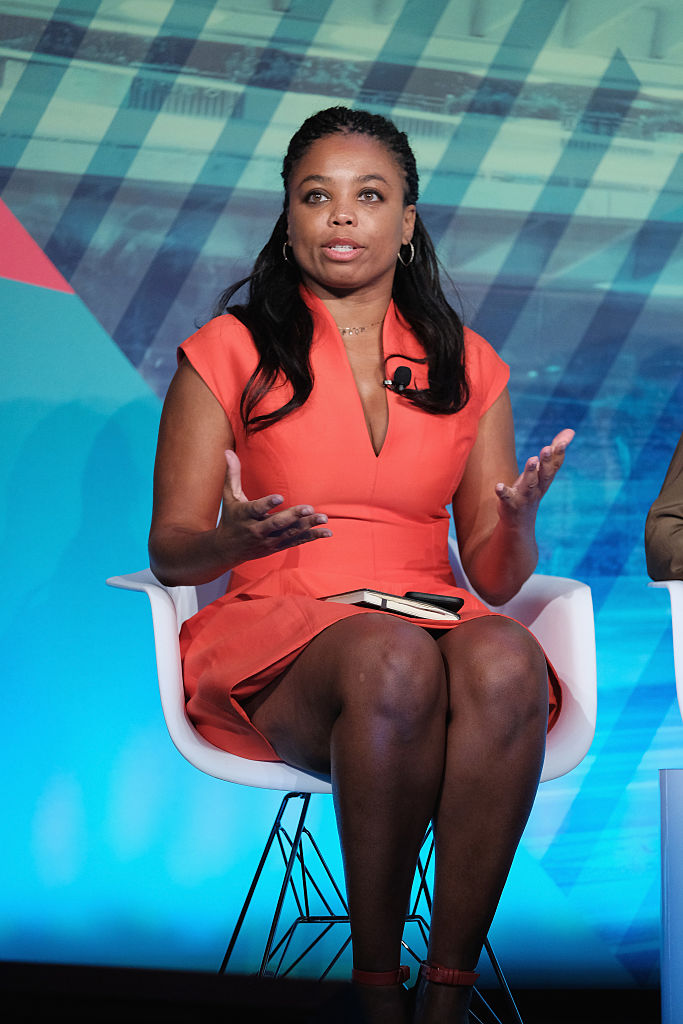 ESPN has suspended SC6 host Jemele Hill following her tweets on Sunday regarding Cowboys owner Jerry Jones, the response to players protesting, and her call for fans who are dissatisfied with the league to boycott its advertisers.
In a statement on Monday, ESPN wrote:
Jemele Hill has been suspended for two weeks for a second violation of our social media guidelines. She previously acknowledged letting her colleagues and company down with an impulsive tweet. In the aftermath, all employees were reminded of how individual tweets may reflect negatively on ESPN and that such actions would have consequences. Hence this decision.
In a series of tweets on Sunday, Jemele Hill responded to Dallas Cowboys owner Jerry Jones's comment that any player who sat for the anthem wouldn't play in the game. "Don't ask Dak, Dez & other Cowboys players to protest. A more powerful statement is if you stop watching and buying their merchandise," she wrote. "This play always work. Change happens when advertisers are impacted. If you feel strongly about JJ's statement, boycott his advertisers."
Hill caused controversy in September, when she wrote on Twitter, "Donald Trump is a white supremacist who has largely surrounded himself w/ other white supremacists." Trump called for an apology from the network on Twitter, while ESPN issued a statement at the time, writing that Hill's statement do not reflect the views of the network.

Jerry Jones also has created a problem for his players, specifically the black ones. If they don't kneel, some will see them as sellouts.

— Jemele Hill (@jemelehill) October 9, 2017
Don't ask Dak, Dez & other Cowboys players to protest. A more powerful statement is if you stop watching and buying their merchandise.

— Jemele Hill (@jemelehill) October 9, 2017
This play always work. Change happens when advertisers are impacted. If you feel strongly about JJ's statement, boycott his advertisers. https://t.co/LFXJ9YQe74

— Jemele Hill (@jemelehill) October 9, 2017
Just so we're clear: I'm not advocating a NFL boycott. But an unfair burden has been put on players in Dallas & Miami w/ anthem directives.

— Jemele Hill (@jemelehill) October 9, 2017