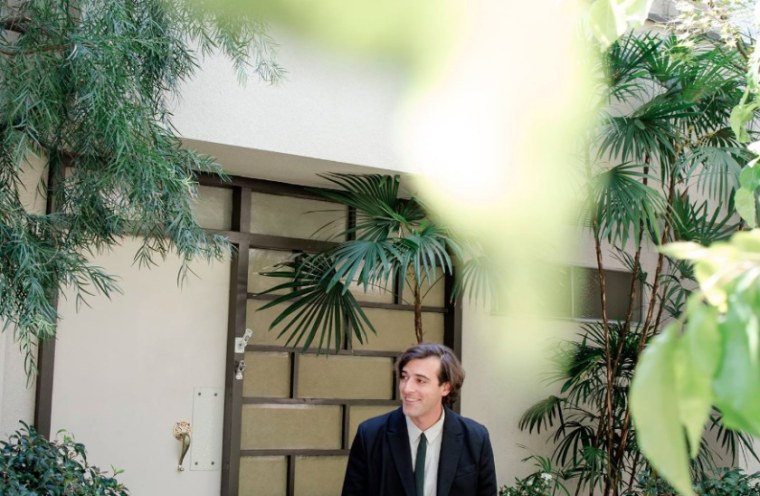 Last Friday, Pitchfork and SPIN published reports disclosing that Matt Mondanile, the former Real Estate Guitarist who now performs as Ducktails, was dismissed from the band in May 2016 following "allegations of unacceptable treatment of women." In follow-up report from SPIN on Monday, seven women have come forward to detail Mondanile's sexual misconduct, which go back about a decade.
Nearly all of the women who spoke to SPIN reporter Andy Cush accuse Mondanile of touching, kissing, and groping them without their consent.
Two women describe encounters with Mondanile during which he forcibly tried to kiss them after asking them to show him to the bathroom at a Brooklyn venue and a Los Angeles house party, respectively.
A former classmate of Mondanile's at Hampshire College told SPIN that he came into her room, got into bed with her, and groped her while she slept on multiple occasions. A woman who attended a party in 2009 where Mondanile was also present said she fell asleep in a communal area and woke up to find Mondanile "grinding up against her, running his hands up and down her hips, grabbing her breasts through her shirt."
Though these allegations extend back about a decade, Mondanile was fired from Real State in 2016. "Matt Mondanile was fired in February 2016 when allegations of unacceptable treatment of women were brought to our attention," the band wrote in their statement on Friday.
When reached by The FADER, a representative for Real Estate declined to comment. A representative for Matt Mondanile was not immediately available for comment.
Read the rest of the accounts from women accusing Ducktails' Matt Mondanile of sexual misconduct here via SPIN