Nabihah Iqbal (FKA Throwing Shade) announces debut album Weighing of the Heart
The U.K. artist shifts gears with the guitar-focused lead single "Something More."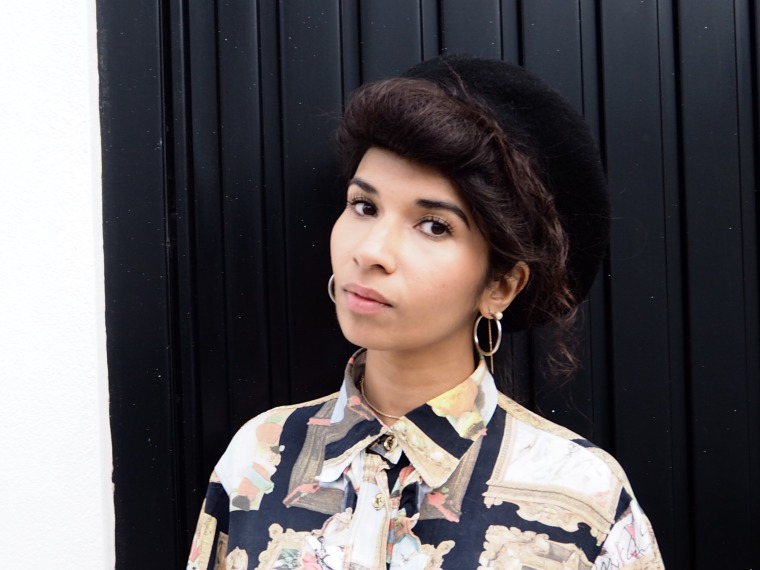 On her weekly NTS show, Nabihah Iqbal plays a thrillingly eclectic selection of music from around the world. A recent episode focused on the Japanese electronic pioneer Ikutaro Kakehashi, one mixed in Arabic traditional music with field recordings, and another was themed on global bass. In her own music as Throwing Shade she's capitalized on this interest in wide-ranging genres, from the wry, repetitive electronics of "hashtag IRL," to aerated dream-pop on "Honeytrap," and the relentless club banger "Chancer."
Now, Iqbal is shifting gears again. Today, she announces her debut full-length album, which is titled Weighing of the Heart (due Dec 1 on Ninja Tune) and teams post-punk beats and psychedelic synths with vocals that peek through layers of blissed-out reverb. In a statement, Iqbal notes that "the change to my real name feels like moving forward," and she's right. It's her most accomplished release to date, focusing on her precise guitar playing and foregrounding her assured vocals. The hypnagogic lead single "Something More" — premiering on The FADER today — is one of the catchiest tracks, with a taut pop structure and lyrics which ponder how easy it is to be dissatisfied with the way our lives are going.
Over email, Iqbal explained: "'Something More' is a song about a universal feeling that everyone shares, even if they try to hide or ignore it. It's about how true happiness and freedom only exist in the dimension of our fantasies, dreams, and private thoughts. The reality of our physical existence constantly leaves us dissatisfied, frustrated and yearning for 'something more,' even though we'll never find a way to remedy these feelings. Of course we should be truly grateful for whatever we have, and we should appreciate the world around us. But I still feel there is an innate sense of wanting more embedded within the human psyche — in fact it is this what makes us strive, and motivates us to want to live and enjoy life. I tried to juxtapose the sombre lyrics with dreamy, upbeat instrumentation as a way of mimicking the way in which so much of reality is packaged and presented to us from a young age."
Listen to "Something More" below, and keep scrolling for the ancient Egypt-inspired Weighing of the Heart album art.