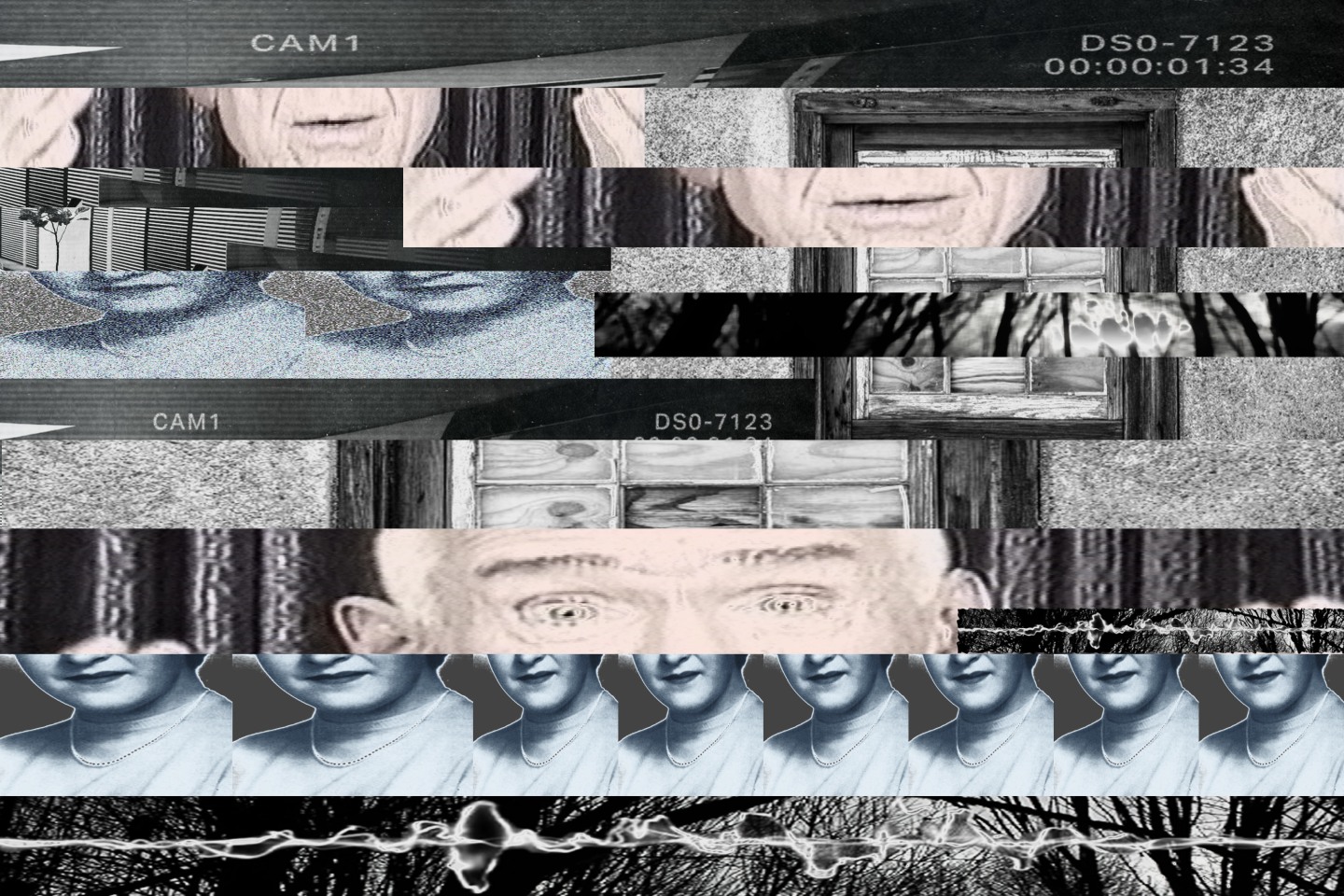 For serious true-crime heads and curious beginners alike, Generation Why goes deep on well-known cases like the Central Park Five and the Zodiac Killer, obscure crimes like "The Deaths At Spreckels Mansion," and more recent stories like "The Beltway Snipers." There are 172 episodes so far, so dig in.
Pod-master Glynn Washington's new one just started, but it's gonna be good. Who isn't fascinated by Heaven's Gate, the notorious cult whose members committed mass suicide in 1997? One episode in and we've already heard chilling accounts from the cult's ex-followers.
"We can only speculate as to why people do the things they do," says Erika, the narrator of this year-old podcast, in an episode called "The Monster of the Rivers." It's the true crime tale of Arthur Shawcross, known as The Genessee River Killer, a brutal, cannibalistic serial killer who committed his murders between 1972 and 1989. Not sold? The following episode is about Staten Island's the legend of Cropsey. 👀
Quiet Please was The Twilight Zone's radio-era predecessor. Created by Wyllis Cooper and Ernest Chappell, the series ran from 1947-1949 and featured dramatically-told horror stories. One of the OG creep shows.
Hosted by some N.Y.C. history buffs, Bowery Boys isn't all crime, but it's got some scary episodes, because scary shit's been happening in New York since time. "Who Killed Helen Jewett? A Mystery By Gaslight," "The Disappearance of Dorothy Arnold," "Ghost Stories of Brooklyn," and recent episode "Murder at Manhattan Well."
In Boston between 1962 and 1964, 13 people were sexually assaulted and strangled to death. A handyman named Albert DeSalvo confessed and went to jail for the crimes. But 50 years later, some of the facts don't seem right. This very well-produced podcast seeks answers through the case's investigators and the victim's families.
The Wrong Station is good because the episodes are relatively short (around 20 minutes), the fictional stories are creepily in first-person, and its creators use their Lynchian low-budget aesthetic to their benefit. Check out the eerie teaser for the third season.
"CAUTION: LISTEN AT YOUR OWN RISK" concludes the introductions to each of The Message's eight episodes. Hosted by Nicky Tomalin, the show follows a team of Cypher cryptologists as they attempt to decode a message received from outer space 70 years ago.
A spinoff of Pacific Northwest Stories, The Black Tapes is hosted by a fictional character named Alex Reagan, and follows her on her investigations into the supernatural and the strange life of Dr. Richard — a ghost hunter who doesn't believe in ghosts.
"This is a story about seduction and deception. It's about family and forgiveness. And the border land between love and death," narrates L.A. Times's Christopher Goffard in this extremely scary true story of an interior designer who meets a man who claims to have just returned from Iraq with Doctors Without Borders. But something isn't right with him, and their relationship leads to drama and, eventually, to terror.
Currently on its second episode, "Marie Leveau's Cottage" (the first episode is about L.A.'s Cecil Hotel), this new series will explore the spookiest spots on planet earth. The sound effects and theatrics might be over the top, if the real-life ghost stories weren't so damn rattling.