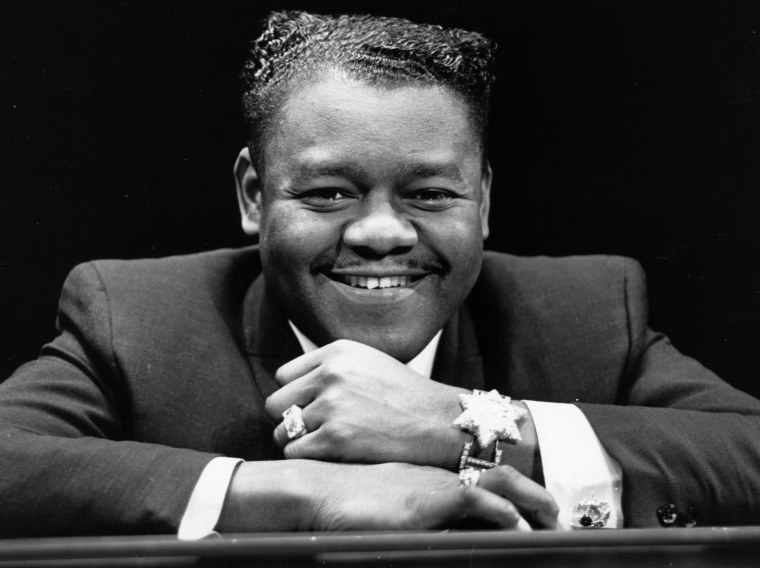 Fats Domino, the New Orleans native and early rhythm and blues and rock and roll pioneer, passed away on Wednesday, WWL reports. He was 89.
Domino, a native of New Orleans's Lower 9th Ward, began his career in 1949 with "The Fat Man," a song widely regarded as the first rock and roll record. Along with collaborator Dave Bartholomew, Domino recorded hit after hit in the 1950. His 1955 hit "Aint That A Shame" reached the top ten on the Billboard charts and marked his first crossover success. (The song was covered by Pat Boone and went to No. 1 in the era of racially segregated radio.)
Domino's most successful record came the next year with "Blueberry Hill," a song previously recorded by Louis Armstrong and others. In the 1960s, The Beatles and other British bands dominated the pop charts, and Domino's commercial success was curtailed. Still, over the course of his career, Domino had 35 records on the Top 40.
Domino remained a resident of the Lower 9th Ward until 2005, when Hurricane Katrina made landfall in New Orleans. Days after the storm, Domino was rescued from the second-floor balcony of his home by boat. The floodwaters destroyed his house, many of his gold records, and his grand piano, which was put on display, in its damaged condition, in the Louisiana State Museum.
Domino was inducted into the Rock and Roll Hall of Fame in 1986. He performed his final show at legendary New Orleans venue Tipitina's in 2007. Domino is survived by his two sons, three daughters, many grandchildren, and a great-grandchild, all of whom live in the New Orleans area. His daughter told WWL that he passed away peacefully and surrounded by family.