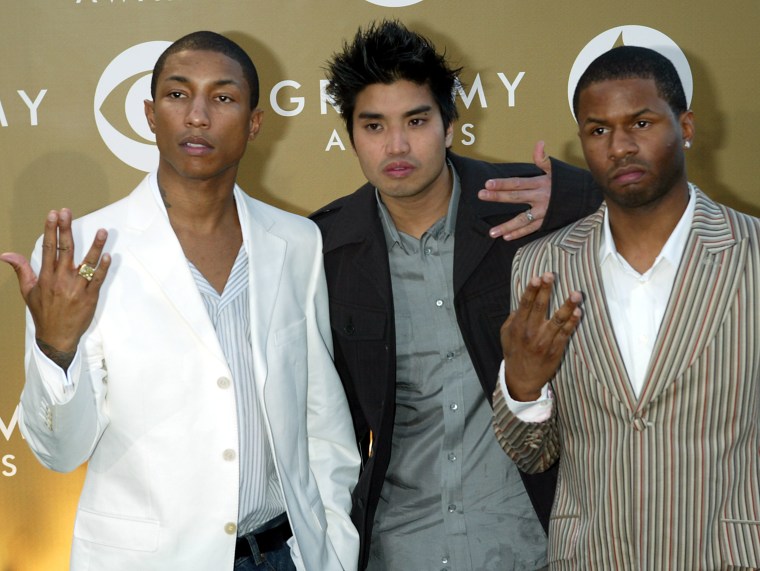 Mysterious posters and a website bearing the name of N.E.R.D. have been spotted around the world, as Billboard reports. "No_One Ever Really Dies," the name of the Pharrell Williams-led hip-hop group, now appears on the site, as well as on Twitter and Instagram. The website allows visitors to sign up for what appears to be a mailing list.
N.E.R.D. are scheduled to perform at ComplexCon in November. In 2015, N.E.R.D. announced that the group had begun working on a follow-up to their previous studio album, 2010's Nothing. In February, Pharrell told the BBC he felt "really, really good" about new N.E.R.D. material.
Representatives for N.E.R.D. were not immediately available for comment.