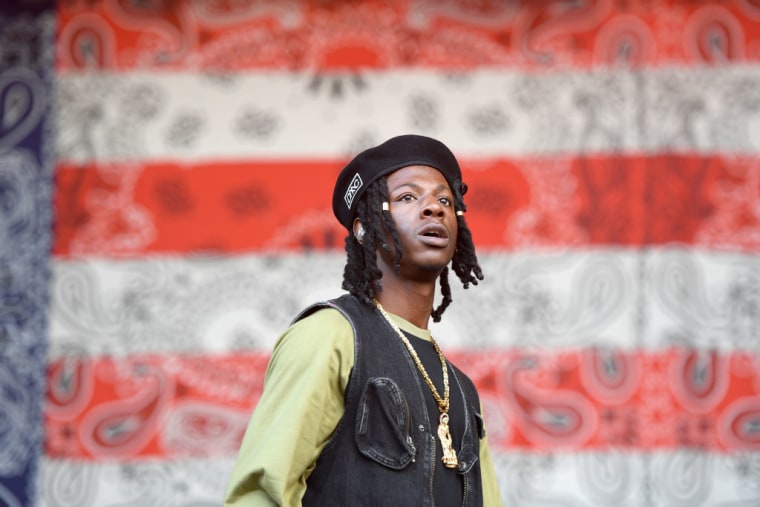 Joey Bada$$ expressed regret for including the lyrics "Fuck Donald Trump" on his recent album All American Bada$$ during a new interview with The Evening Standard, saying that the reference distracted from a broader discussion on the systemic problems facing America.
"Yes, there's a f***ing popularised douchebag in the office right now but he's only making these problems worse, he's not the reason for the problems," the New York City rapper said. "Like, we had these problems with Obama. Stop thinking Donald Trump is the only problem. Like, he's one of the many problems. I wish I didn't even f***ing say his name on the album because in every interview people are asking me about him, and I don't give a f*** about him."
Bada$$ also rejected the labelling of his music as "political," and said that "every artist should be reflecting the times" the music is made in. "I'm just talking about real shit that I see on the ground, on the surface," he said. "This is not political music, this is real music. This is the first body of work I've made where it wasn't for myself but it definitely wasn't for politics."
At the same time, Bada$$ acknowledges how his own experiences within the United States have influenced All American Bada$$. "There's levels to it. At the very microcosmic level, I'm a black man in the US and I'm describing my problems. That is the very lowest level of my album. But once you raise it up, I'm a human being in the world and I'm speaking for oppressed people in the world."
Artists like Miguel and Kendrick Lamar have discussed Trump's influence on their work, and Snoop Dogg titled his latest project Make America Crip Again.