Divine Interface sets a luxurious mood on the slo-mo "Designer Desire"
It's seven minutes of funked-out bliss.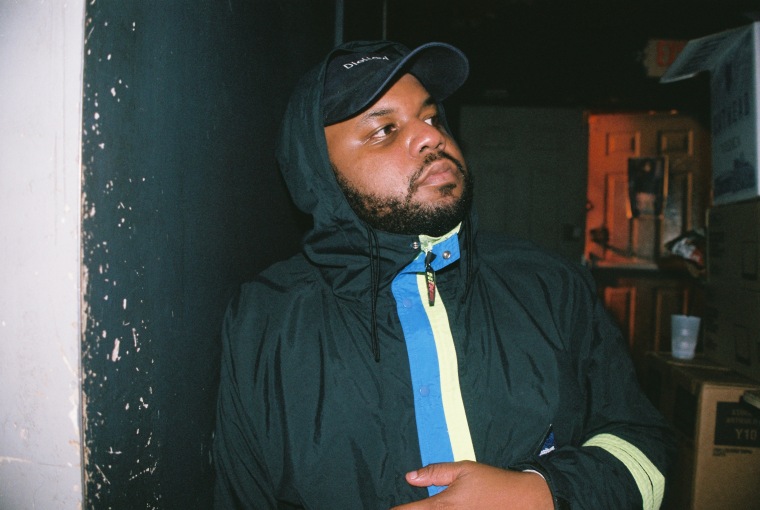 There's a whole lot of synth funk swimming backstroke under the surface of "Designer Desire," a new song from Atlanta's impeccably named Divine Interface. When I first heard the producer's music back in 2012, he was making tenderly stretched R&B edits and woozy club interpolations. "Designer Desire," however, is a new sound for Divine Interface, one that carves out an affecting space between the club, bedroom, and stage. And, notably, this time he's driving the vocals himself. "My baby's got expensive taste / My baby got no time to waste / Designer / Designer / Designer," he sing-speaks in a late-night rasp over waterlogged drums. In the second half of this 7-minuter, things take a turn for the ambient, and the song ends on a sunset synth wash. It's a heart-prodder, for sure.
"'Designer Desire' started as an instrumental and it was a lot faster, like 125bpm," Divine Interface said over email. "I had been DJ-ing a lot and struggling with myself about making music that I like to listen in headphones alone and music that I wanted to play out. I also just stared writing and playing around with vocal stuff with friends. I slowed it down to 98bpm, added lyrics and the outro and was like, Damn, this is like a real song. It meant so much more to me than just a 'club' track but it also made dance around my room for hours. I guess the content/lyrics can be confusing. It's important that people know it's a not song about me buying women expensive things, it's more about the women in my life that have exposed me to extravagant things. I've always admired that."
Atlanta's CGI Records will release Divine Interface's Precious Cargo EP on November 17. Preorder it here.