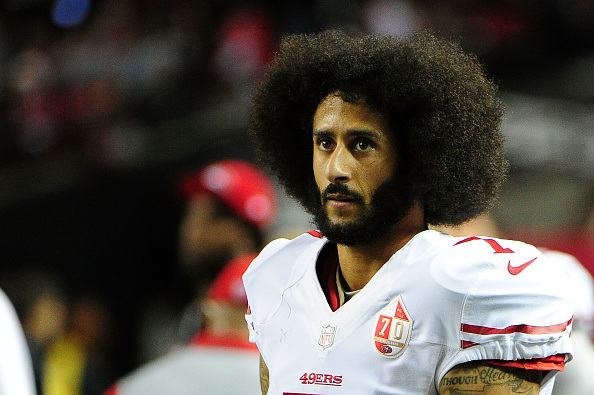 Dallas Cowboys owner Jerry Jones, New England Patriots owner Robert Kraft and Houston Texans owner Bob McNair, are among some of the NFL owners who will be deposed and asked to turn over cellphone records and emails in relation to Colin Kaepernick's collusion case against the NFL, according to an ESPN report.
Kaepernick, who has been without a team since his contract with the 49ers expired in March, filed the grievance in October. The file states the NFL and its owners "have colluded to deprive Mr. Kaepernick of employment rights in retaliation for Mr. Kaepernick's leadership and advocacy for equality and social justice and his bringing awareness to peculiar institutions still undermining racial equality in the United States."
According to a report in ABC News, additional owners included in the deposition are Seattle Seahawks' Paul Allen and the San Francisco 49ers' Jed York.
It is unclear whether the court or the NFL is requesting team owners to turn over their phones.