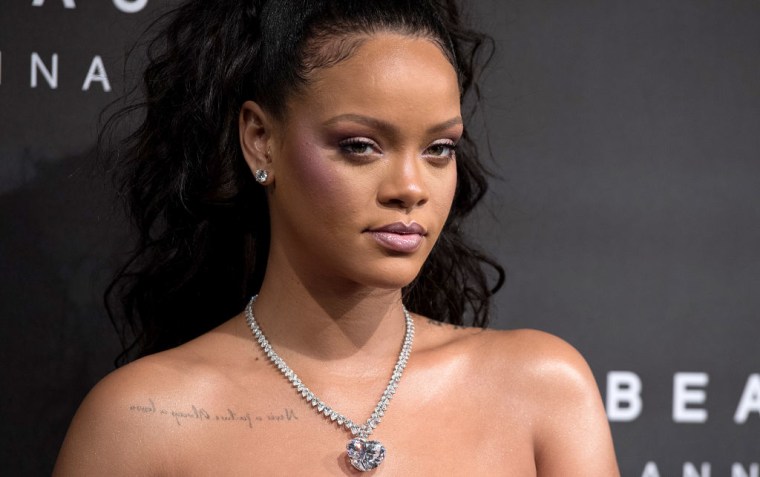 Rihanna's Fenty Beauty line has quickly become a cultural phenomenon, selling out in stores and dominating every timeline. In a new interview with InStyle, Rihanna discussed the inspirations behind the line, the importance of making Fenty inclusive, and her personal favorite product.
The pop star said that her mother, who worked at cosmetics counter, mostly refused to let her wear makeup during her childhood. "That's where my obsession for cosmetics and perfume came from, but I wasn't allowed to wear makeup unless it was for a special occasion," Rihanna said.
When asked about creating a beauty line that's inclusive of every shade, she said, "That was very important to me. I wanted everyone to feel included. We actually started with foundation because it's the very first makeup product I fell in love with."
Rihanna also revealed her favorite product: the Killawatt highlighter. "I put it on my eyes, cheeks, and body," she told InStyle It goes on smooth, and the texture is superfine, almost like liquid—plus it's extremely high-shine. There's a ton of different colors."