What happened when Bowie met Goldie
The story of how these legendary artists embraced their weird sides on 1998's "Truth"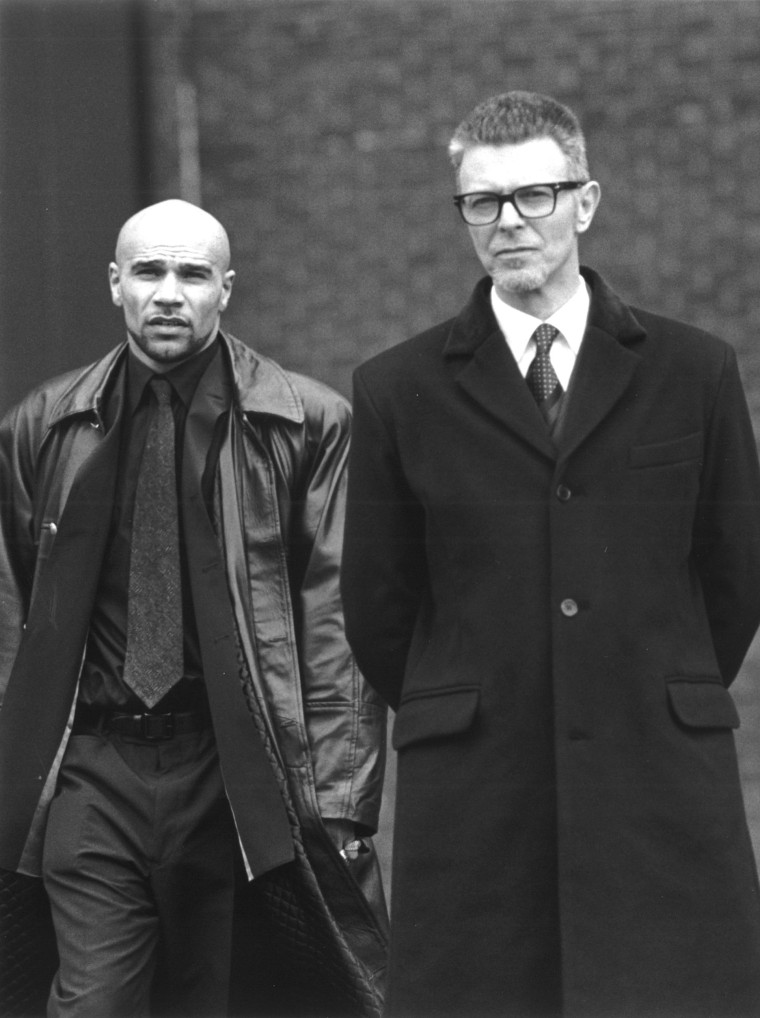 In his riotous new autobiography, All Things Remembered, Goldie's pen goes wherever his mind takes him. That means you can expect the British drum'n'bass legend's insider anecdotes about the '90s rave scene and his cocaine-fueled adventures — as well as statesman-like insights into politics and race relations in the U.K. It's a hugely entertaining and unexpectedly touching look inside the life of a British underground music icon, and also features what is likely the greatest chapter title of any book released this year, and probably next year too: "Why Coming Home Smelling Of Kebabs Is A Bad Idea When You Own A Boa Constrictor."

Some of the book's most enjoyable sections are when Goldie details his unlikely encounters with public figures, from U.K. politician Ed Balls, to Madonna, who wanted Goldie to work on her 1998 album, Ray Of Light. Below, The FADER presents an exclusive excerpt from a chapter titled "David Bowie In Hoxton Square," in which Goldie recounts meeting the Thin White Duke at his legendary Metalheadz drum'n'bass club night. The encounter led to their collaboration on one of Bowie's most unique tracks ever — 1998's ambient oddity, "Truth."
---
GOLDIE: David Bowie [...] had been a massive influence on my early life, when I was a closet Bowie freak — Space Oddity was always a different ballgame, and then there was Low and all the other Eno stuff, which I found out about later. After we finished [Goldie's 1995 debut album] Timeless — which Bowie had heard about through the grapevine — [U.K. DJ] Pete Tong asked, "What are you going to do next?" And I was like, "Ah." He mentioned something about Bowie being interested, which kind of stuck in my mind.
Then I was off on an absolutely mad bender for about a week — kind of imploding with crazy stuff. One morning I woke up, in and out of delusions, and there was an envelope next to the bed with all this writing on. At first I thought it was a 'Dear John' letter — some bird's left me...I couldn't blame her if she had. Then I looked down and saw that it was my writing — "Would you lie to me lately, truth? Would you die for me lately, truth? For beast is the colour of my mood. Tomorrow for you to know that sorrow hides in sculpture." That's a bit strong, isn't it? But still, the idea had been put in my head by Pete Tong mentioning Bowie, and he began to come through in my head — "You lied to me lately?" — and I thought, Right, this thing, I want to write it for him, because his songwriting's unbelievable.
By this time various things were happening: the deal had been signed for the new album, and we'd got the studio for Rob Playford in St Anne's Court, Soho. We'd done Timeless in Stevenage but now we were uptown — the advance had come through and Rob took over the lease of the studio from Mel Gaynor, the drummer in Simple Minds. Rob had his record label Moving Shadow on one floor, we'd got the studio in the back, the finance was all in place, and we were doing [Goldie's 1998-released album] Saturnz Return. You walked in the studio and there was a huge seven-and-a-half-foot blown-up photograph of David Bowie on the wall, in his trilby, from when he'd recorded there in 1977. Almost 20 years later and he was on our radar. I expected to walk past him, but not to work with him.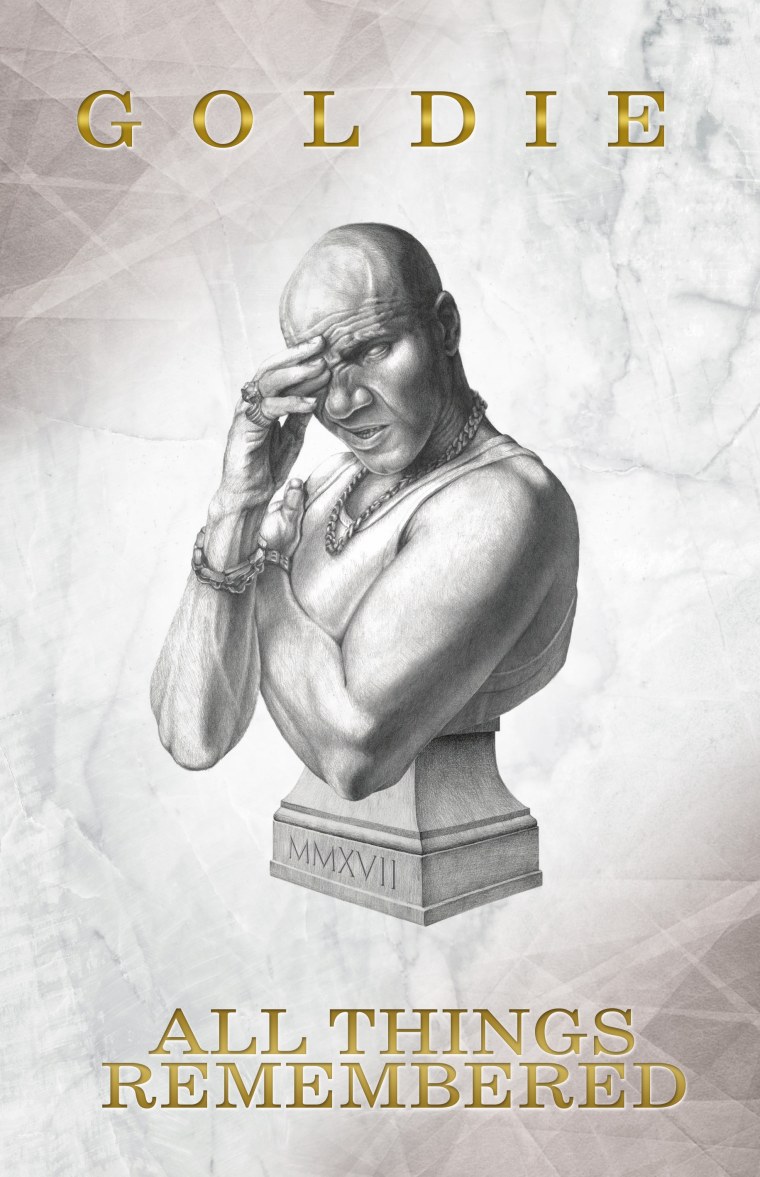 Metalheadz Sunday club nights had started by then at Blue Note in Hoxton Square. There wasn't much else there, then — Shoreditch hadn't started happening as an idea yet. In a lot of ways, it was our fault. We even had board games upstairs! Yeah, sorry about that one. Anyway, it was a good idea at the time. All the big drum 'n' bass DJs and producers — Doc Scott, Photek, Fabio, and Grooverider, everyone — would go there to escape some of the madness that was going on in the ragga–jungle side of things. We wanted somewhere the music-makers could listen to music and play exactly what they wanted without having to worry about the hits you'd be under pressure to play on a Friday or Saturday. At the start it was empty — for the first few weeks there was room for me to breakdance, and this was in a small room with a low ceiling that held maybe two hundred people. Soon it started to fill up, so people would have to be down there by 7:30 to get in. I'm geeing all the DJs up by calling them and playing sixteen bars of something or other over the phone just to keep them on their toes — "You'd better have some good shit for me on Sunday."
Anyway, Bowie wanted to meet, so he decided to come down to Blue Note. We're sitting on the steps outside and he's rolling a cigarette, loving the place — "You've got a great set of people in there" — feeling the influence. That's definitely where the energy came from for his drum'n'bass reinvention with the album Earthling [1997]. That's what he was the master of — reinventing himself — but you always knew it was him.
So, we're sitting on the steps and all my mates are just kind of walking behind me going, "Is that him???" "Go away, yes, cool, chill." Most people on the underground leave people alone: that's what they're like. Bowie comes back for a few weeks in a row and people kind of get used to him. Meanwhile I am very busy getting off my tits — doing acid, E, coke, whatever. And this thing comes to me in the night: it comes to me. I wake up, and it's there, wow, this is really good. I call David — "Look, man, I've got this great idea—"
"Yeah, we want to make a record, a drum'n'bass record."
"Woah, we're not going to make a drum'n'bass record. I want to make a ballad, Dave, I really want to make a ballad. I think a ballad would be unbelievable, because it's what wrenches me in your music — your voice."
"Whatever, man, whatever you want to do."
And that's how [Goldie and Bowie collaboration] "Truth" on Saturnz Return happened. If you listen to that song now you can still hear how David Bowie sang the fuck out of it.
A couple of years or so later we made a British gangster film called Everybody Loves Sunshine together, and when the production ran out of cash at one point, David put thirty grand of his own money in. I remember us sitting in this caravan on the Isle of Man — David's wearing a suit, and I was in a trench coat. There were some pretty serious Moss Side gangsters around on that set — some of whom are no longer with us — but I looked over at the Duke, and he was knitting. He said it chilled him out. Surreal is what I call it but, either way, I'm not going to be learning to crochet any time soon, Dave. That's what I call self-reinvention, though, and Bowie taught me some great lessons about what it really means to be an artist. I remember him saying to me once, "Goldie, did you know Michelangelo said that when you blow the dust off a piece of marble, the sculpture already exists inside?' And that idea has always stayed with me. Oh, wow. God bless you, sir! Yeah, I'm looking up to the sky for you, mate, hearing that little chuckle...
Excerpted from All Things Remembered by Goldie. Out now in the U.K., and January 1 in the U.S. via Faber & Faber (pre-order here).