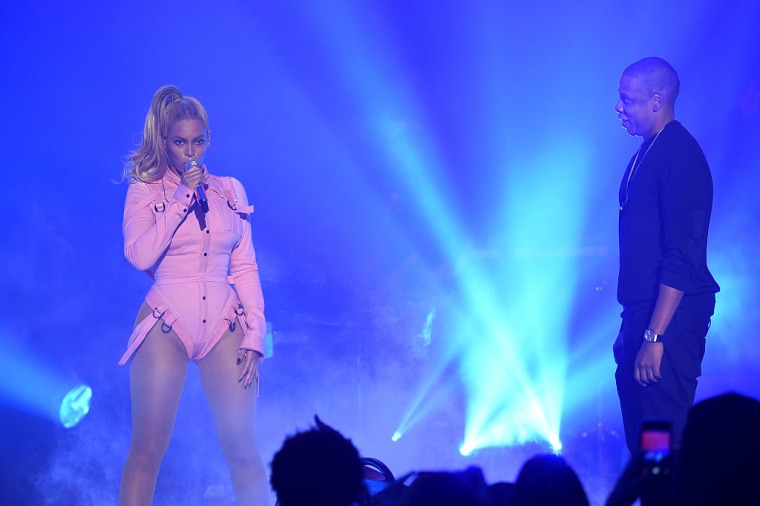 Malcolm Gladwell and Rick Rubin have shared Broken Record, their new podcast, as spotted by Pitchfork. The first episode is about Eminem, his history with rap, and the creation of his new single "Walk On Water," which features Beyoncé on the hook During the episode, Gladwell says that Rick Rubin played "Walk On Water" for JAY-Z while Beyonce was out of town. JAY-Z enjoyed the song, Gladwell says, and got Beyoncé to sing on the chorus. (JAY-Z may not have had to twist her arm, though — according to Gladwell, Beyoncé "liked" the song herself). Listen to Gladwell discuss Beyoncé's contribution at 8:40.
The episode also features an interview with Eminem, conducted by Rick Rubin. The Detroit rapper discusses formative hip-hop artists, finding his place in the modern hip-hop landscape, and what "Walk On Water" is about. "It's a very mortal song... What if I can't come up with best shit I ever wrote every single time?"
Listen to the first episode of Broken Record below.