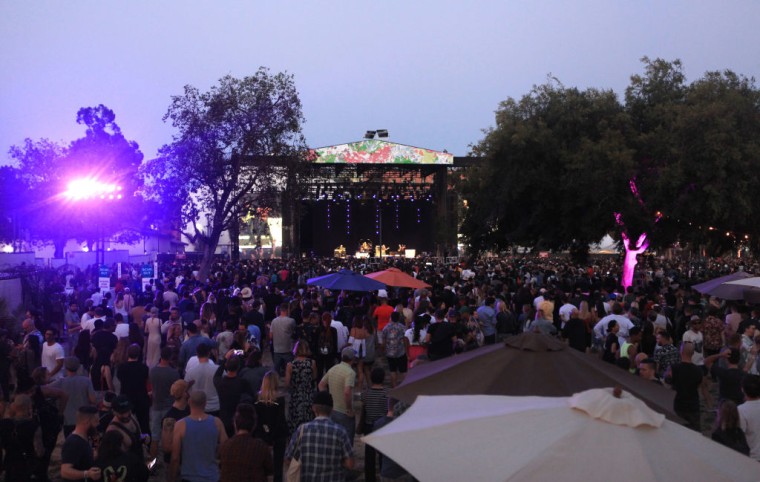 In a report published in SPIN on Wednesday, four women detailed instances of sexual assault and misconduct by FYF Fest founder Sean Carlson. Carlson, who founded FYF Fest in 2004 at the age of 18, has worked with Goldenvoice and its parent company AEG on the festival since 2011, during which time the event has rapidly grown in size, attracting headliners such as Kanye West, Missy Elliott, and more. On Monday, Goldenvoice announced that it had cut ties with Carlson, though the company didn't release a statement on the decision.
The incidents detailed by the four women who spoke to SPIN occurred between 2010 and 2015 and include an instance of sexual assault by Carlson, which happened in 2013, a woman who asked to remain anonymous told SPIN. The woman said she filed a police report shortly after but ultimately decided not to press charges when police told her how long the process would be. "The thought of having at least one more year of going through this again and again really was not something I was able to do at that time," she told SPIN. The other three women said Carlson forcibly kissed or groped them and didn't listen when they told him stop.
In a statement to SPIN, Carlson disputed two of the women's stories, including the woman who said that he sexually assaulted her, but said that he "acted inappropriately and shamefully" on those occasions. Of the other two incidents, where the women detailed Carlson forcibly kissing or groping them, he wrote, "My conduct in both of these incidents was inexcusable."
Read the full SPIN report here.
Representatives for Goldenvoice and FYF Fest were not immediately available for comment.