Charlotte Gainsbourg on love, dreams, and Christmas turkey
A taxi-trip-lengthed chat with the enigmatic actor and musician.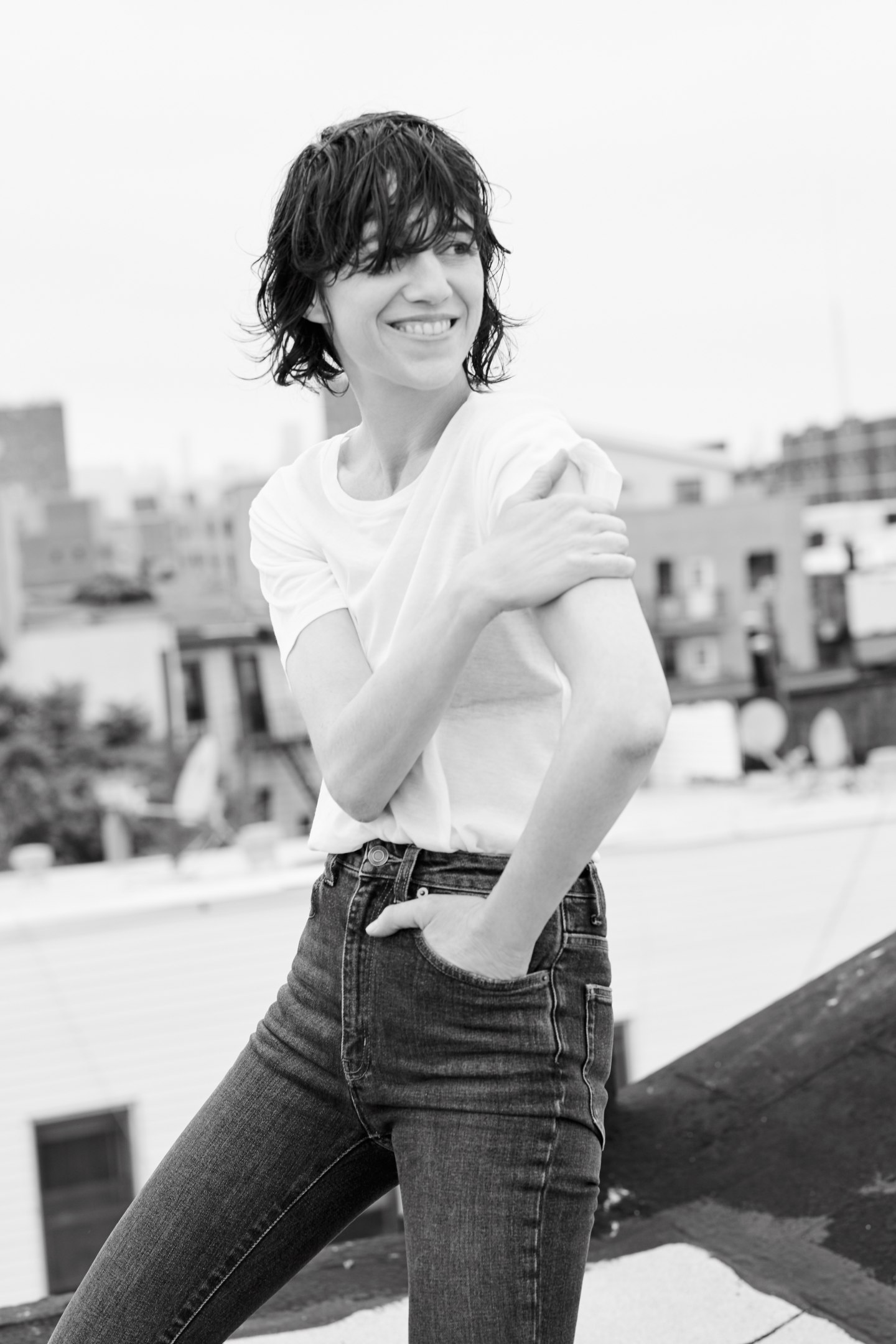 When I called her up, the inimitable Charlotte Gainsbourg was in a taxi on her way to Brooklyn from her home in the West Village. Her voice sounded airy but somehow intense, too, like maybe she'd just stepped out of a dream into that chilly November morning.
Charlotte, 46, has a new album, out today. Called Rest, it's both the first work of music she's made since 2011, and the only record she's written mostly alone (others were collaborations with her father, Serge Gainsbourg, Beck, Jarvis Cocker, and others). The death of Charlotte's half sister, the artist Kate Barry, was the impetus for the breathy, ominous-sounding songs on Rest. Though she's got powerhouse musicians on the record — Paul McCartney, Conan Mockasin, Daft Punk's Guy-Manuel de Homem-Christo — her grief and introspection feel private.
During our conversation, Charlotte oscillated between playful and weighted statements, always with a tone that suggests she's thinking quite deeply about the words that leave her mouth — even when she's talking about cookbooks. Below, read our taxi-trip-lengthed chat about love, dreams, and Christmas turkey.
You live in the West Village. Do you have a go-to neighborhood spot?
CHARLOTTE GAINSBOURG: I'm a big, big geek on tea. There's a place that has very specific teas called Luv Tea, right next to where I live. This place is very much Chinese tea, but my favorite is Japanese tea. I love Hōjicha, the grilled tea that you drink everywhere in Japan. I'm very in love with Japan. Kyoto is the most magical place to eat, look at temples, and just be completely immersed in a culture that's so profound and so beautiful and delicate. It's really an incredible place.
Are there any recipes you love to cook?
I love cooking books. I discovered a book by [Yotam] Ottolenghi called Jerusalem. In this book, nearly everything is worth making, but there's specifically two things I keep on doing as soon as I have new guests — because of course I can't do it each time for the same ones. Chicken and clementines, which is very easy to make, and cauliflower salad with pomegranates, which is really incredible. These are meals that I've discovered lately. I've been cooking my mother's stuff for a long time.
Christmas is approaching — the same old things you do for Thanksgiving is what we do for Christmas. It's not my favorite thing to do, but it is something I wouldn't miss. It's the English thing: a stuffed turkey with a special stuffing that my sister used to do. And then always baked potatoes and brussels sprouts of course, and lentils and cranberry sauce. The only thing is that we don't have any pumpkin sweets or whatever you have here.
In the video for your song "Deadly Valentine," there's a sort of time-lapse childhood to adult romance going on. Did you have a romance when you were young?
I did have a very, very early romance when I was five, with a little boy. I found his picture very recently, in a class photo. He gave me a very cheap leather bag; it used to smell of leather so strong like those very cheap ones, but I adored it. Everything about it was magical.
You've been with your partner Yvan for a long time. Have you learned any relationship lessons you can share?
You can't think about it too much! [Laughs] I feel very superstitious. We're not married, and the question has been brought up many times: If we do get married maybe now it'll end things. We don't know what makes it work. It's very fragile. It's always fragile. There's no recipe.
Who are your muses?
My children. I realized that being able to film them is the only thing I care for. For my album, my sister was my muse. Because she had just died, I was completely obsessed with everything about her. By the loss, of course, but with who she was, and all that resonated with our shared childhood.
Do you have pets?
I have a cat. He's my daughter's cat, but I've sort of adopted him for myself. He's a British cat. Quite a posh cat, but a fat one. He's got quite a personality. I used to be a dog person. My father had a bull terrier, and then I had a bull terrier, and they both died when they were only four years old, which was so heartbreaking that I thought I'd never have a pet again. This little cat is now six years old, and he's just incredible. I take him everywhere.
Have you had many vivid dreams?
I have had very, very fierce dreams. The ones I can remember, of course, are the more violent — memorable in the sense that they were strong, and a little traumatic. I long to dream for people who are not here anymore. I used to dream about my father quite often. I dreamt about my sister. It's always very hard to wake up and be in a reality where they're not there. So those dreams, of course I remember very vividly. Sometimes I make the most perverted dreams. [Laughs] I can't even start to express them.
What is your wildest fantasy?
I would never say! I could say something, but it would be a joke. I could never tell you that secret.