We can all learn from Pussy Riot
Nadya Tolokonnikova's new immersive theater show in London is a reminder of why speaking up for yourself matters.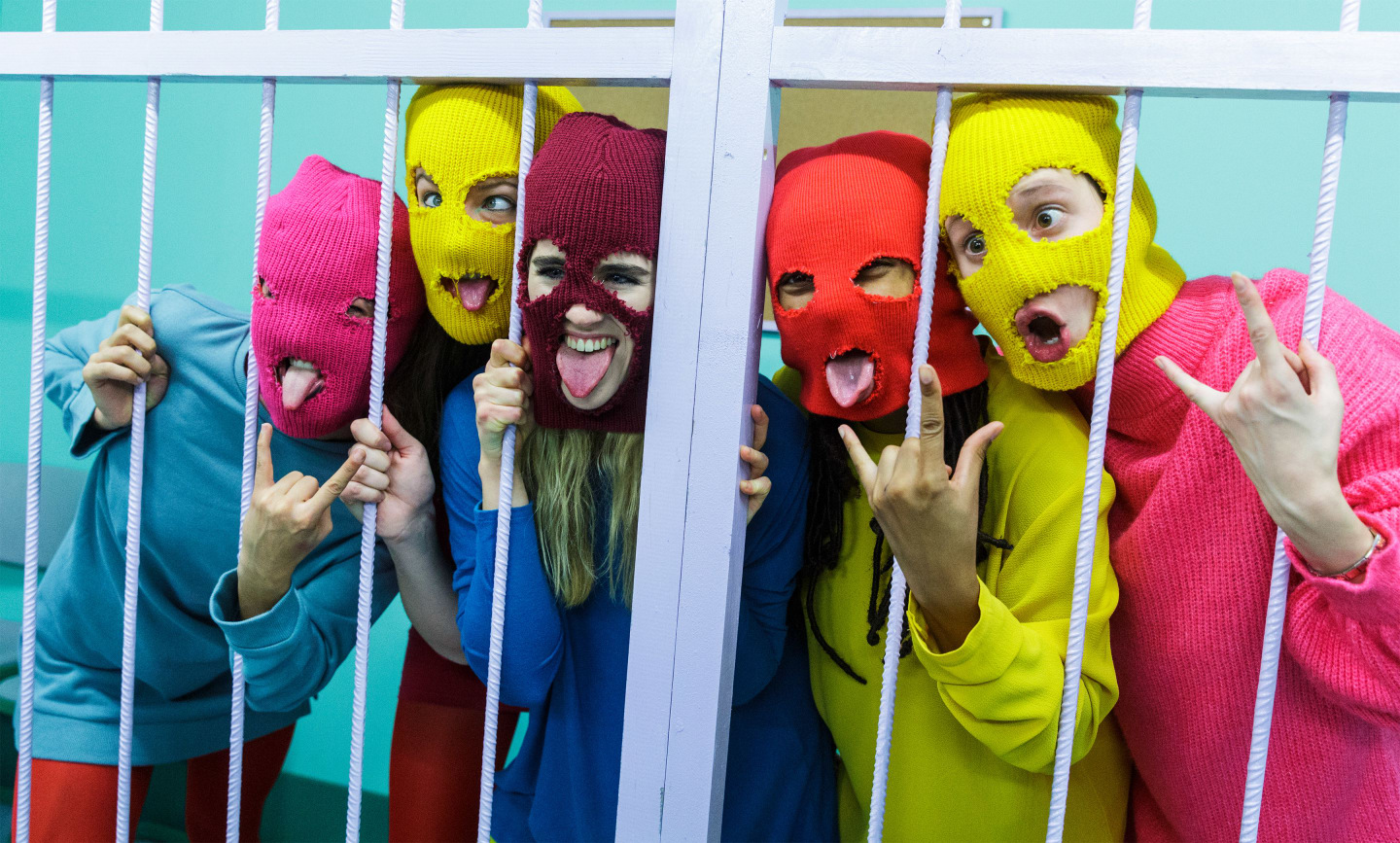 I've never been great at immersive theater. At comedy gigs, I'm the type of person who chooses a secluded seat near the back and prays the comic isn't the type to call out random audience members. So, it follows, I feel uncomfortable with theater productions that put the onus on me to perform. I crave the role of the passive observer — the one who doesn't feel the weight of responsibility for how well this show turns out.
The description for immersive theater production Inside Pussy Riot on London's Saatchi Gallery website warned me that this show in particular, which is open now until December 24, is "not for the faint-hearted." In fact: "Come prepared to demonstrate and stand up for what you believe in!" Despite these off-putting words, this was an experience I wanted to be a part of, because it came from the mind of Nadya Tolokonnikova (together with theater production company Les Enfants Terribles). Tolokonnikova is one of the two members of feminist punk collective Pussy Riot who were imprisoned for two years in Russia in 2012, as punishment for a 40-second musical demonstration in a church.
Inside Pussy Riot is Tolokonnikova's way of guiding participants through a microcosm of her experience, carried out in claustrophobic hidden rooms inside the usually large and airy space of the Saatchi. As you move through the connected spaces, gallery transforms into church, church into courtroom, courtroom into prison cell. Along the journey, you are debased and yelled at, and even made to perform menial prison tasks. I was instructed to fix hopelessly broken tools, and to collect pennies only to have them thrown on the floor again. It's occasionally funny — and then, very quickly, it isn't.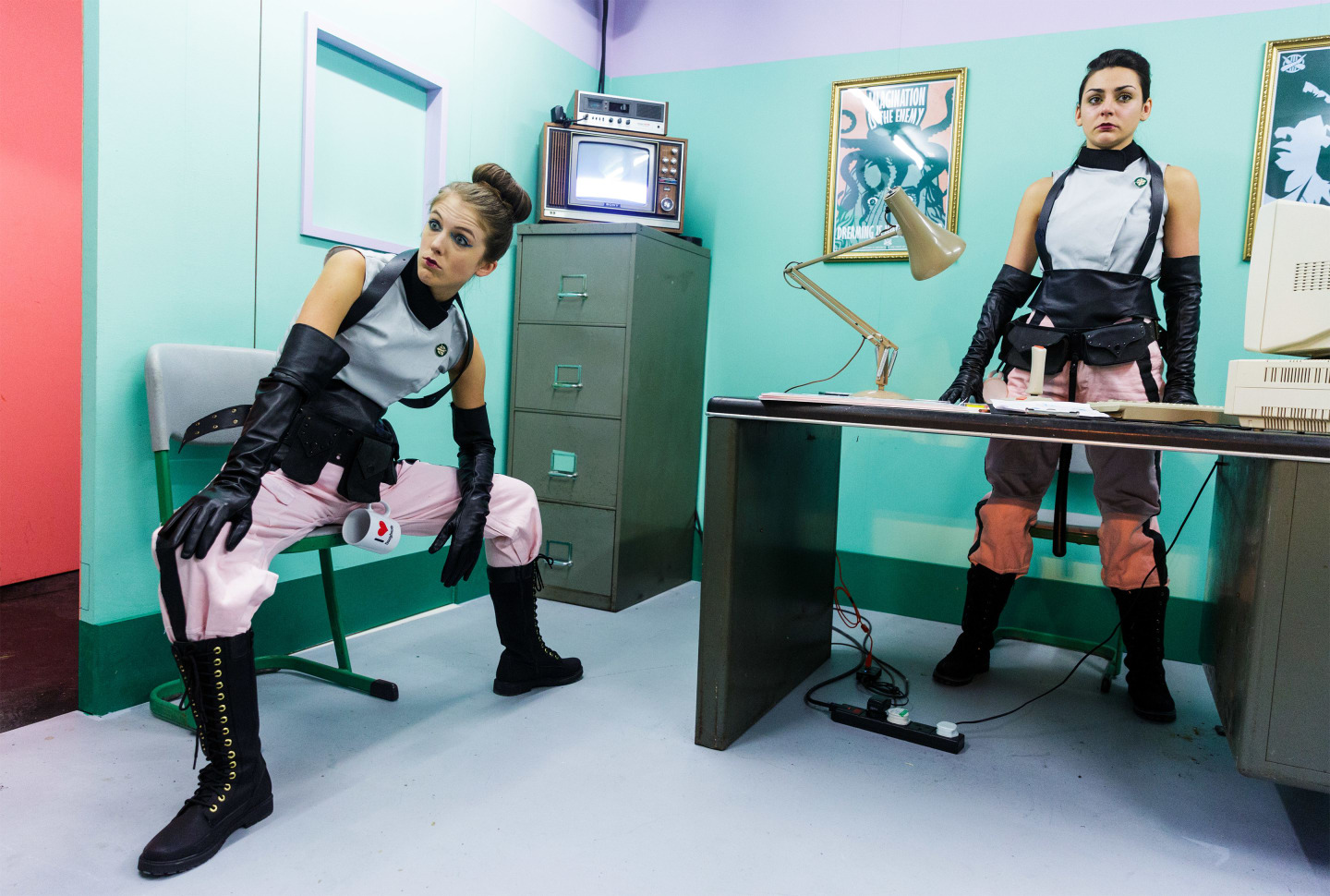 "The powerless have power; we have power." —Nadya Tolokonnikova
It feels like this show must have been incredibly cathartic for Tolokonnikova to write. She makes a villainous cartoon out of her oppressors, like the courtroom judge played by a caricature actor with a comically oversized gavel and a giant nodding dog figurine acting as the jury. The scripted words for the authoritarian figures starkly reveal their own hypocrisies, and yet they consistently tread a line between laughable and sinister. Via illuminated scribblings on walls, and recorded whispers that taunt you as you walk down dark corridors, the show describes the very real horrors of the Russian prison system: the beatings, torture, and routine humiliation of inmates.
But while this show is billed as a glimpse inside the experiences of Pussy Riot, and speaks directly to Tolokonnikova's experiences, it also stares at its participants directly. In the one of the most unnerving parts of the performance, facts and photographs about audience members were shared, having been lifted from their social media (details are taken before entering the show). In the re-creation of the church protest, Nigel Farage and Donald Trump replaced the paintings of saints on the walls, and the pastor read out the words of Theresa May. With these subtle gags, the show makes the point that this is not only about Pussy Riot, but about us, too — what are the oppressive systems impacting us, and what are we doing to fight them? This is not only entertainment, but a very direct call to action.
Immersive theater makes us feel uneasy because it hands us the responsibility to make the show successful. That's exactly why no other medium could have worked as well for this show. Because in 2017, the onus is ours; the responsibility is ours. The message is clear when the performance closes with Nadya speaking directly to the participants through headphones: "The powerless have power; we have power." To really bring that moral home, participants are also given "homework" on the way out of the gallery — call your MP, go to a protest, sign a petition. This show is not only about how Pussy Riot fought against the impossible; it's also an incitement for all of us to do so, every day, no matter how uncomfortable it might make us feel.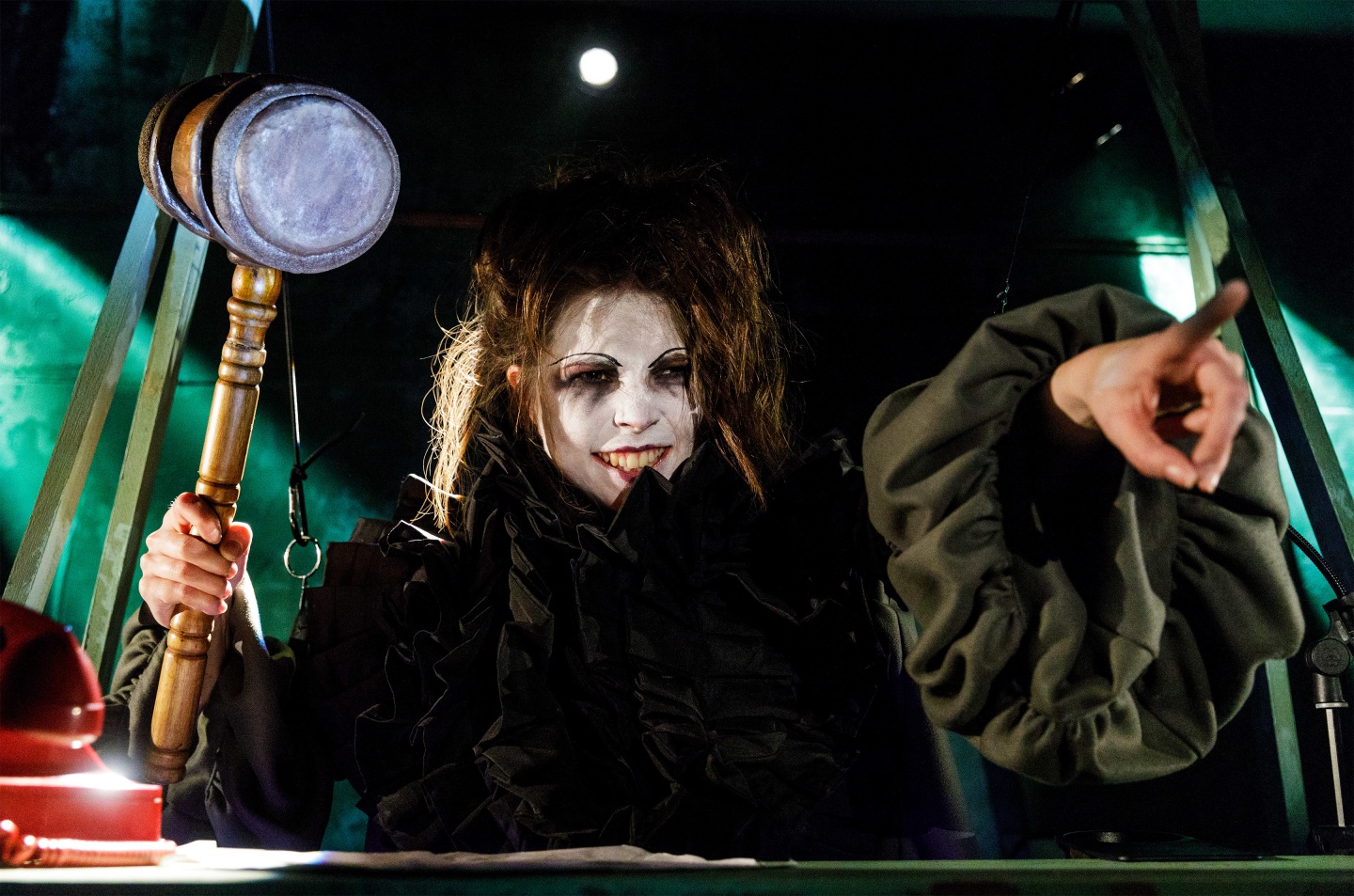 ---
Inside Pussy Riot is showing now at the Saatchi Gallery until December 24. Get tickets here.