Cherrie is putting Sweden on the map but first she wants to champion her people
Meet the soft-spoken R&B powerhouse who wants to build bridges across the diaspora.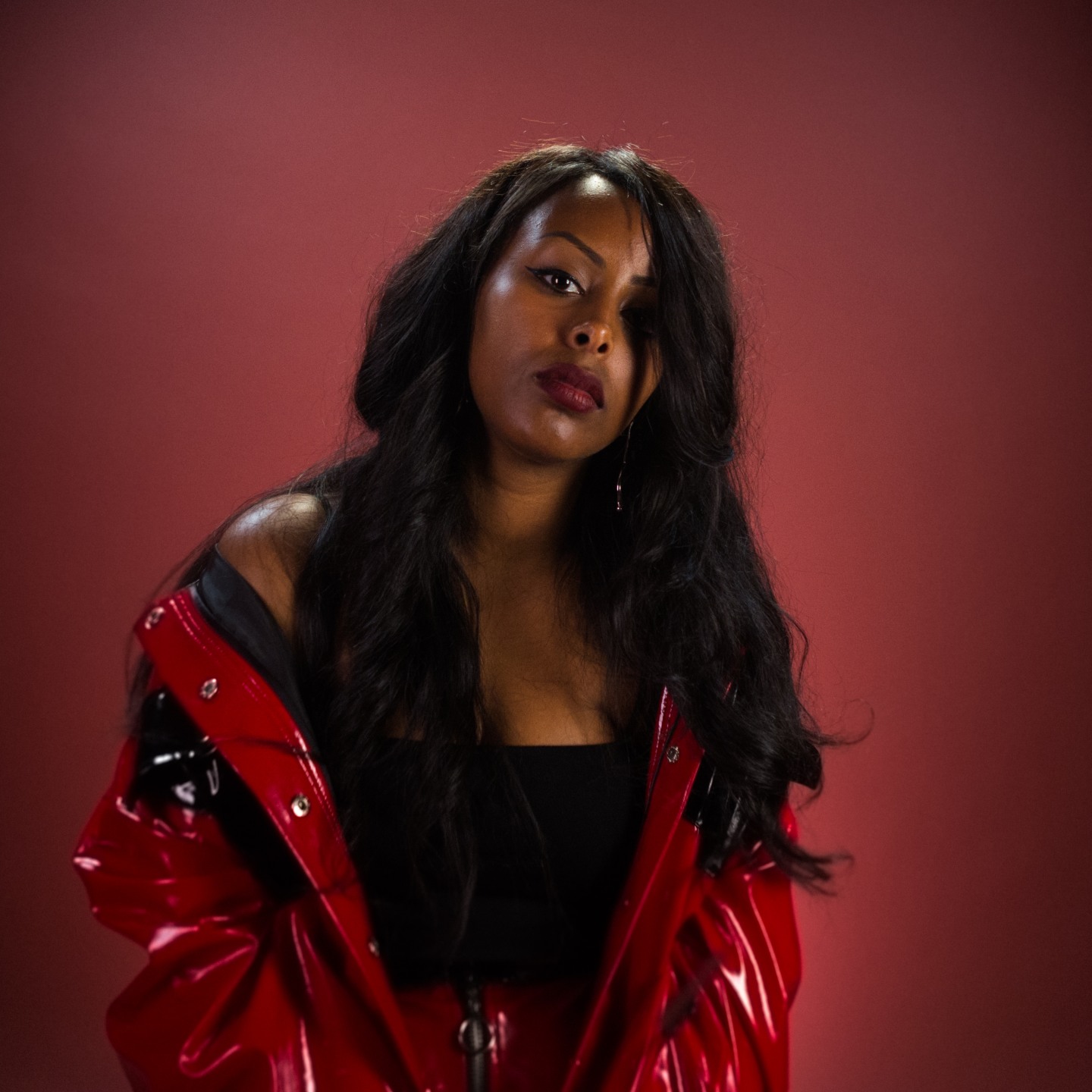 Cherrie's been singing all of her life. But three years ago, the 26 year-old Sweden-based Somali singer got the gumption to become an artist because she felt a responsibility to amplify the voices of Stockholm's disenfranchised through her music. In October, infiltrated Twitter with the viral video for her R&B cut "163 För Evigt." The song, whose title translates to "163 Forever," is an ode to Rinkeby, the Stockholm suburb she moved to from Finland at the age of 10.
In the visual for the track, Cherrie rides through Stockholm with a cool demeanor and stylish threads as her friends and loved ones rally in the name of their resilient hometown. It's a triumphant tune that brings many of the people joy and fulfillment despite the violence that overwhelms the area. Earlier in November, the burgeoning star stopped by The FADER to talk about building bridges across the diaspora, losing friends to guns, and making authentic music.

What was it like growing up in Sweden and wanting to make R&B music?
I grew up in Finland, which is the country next to Sweden and it's very white. I wasn't exposed to too much "urban" culture at all, so whenever I would see Brandy or Aaliyah on TV, I would be amazed because there weren't too many black people around. I started singing when I was a kid, but I never really saw music as something that I wanted to do because I was always a shy girl. I came from a Muslim and Somali family, so my dad wanted me to be a doctor or something.
Then, when I moved to Sweden and lived in the outskirts of Stockholm, an area which you could probably say is the worst area in Northern Europe, there was a lot of gun violence and crime rates. When my friends started to die, I started to make songs about that and then somewhere along the line I found creative people that kind of understood me and knew that I had a story that had to be shared. That narrative, especially from a woman's perspective, was pretty much non-existent in Sweden and in Europe overall. I think that's why I started to do music — I always loved to sing, but I fell in loving with being an artist when I knew I had a bigger purpose.
You have a song called "Tabanja" where you touch on the impact of gun violence in Stockholm and its surrounding areas. Can you talk a bit about that?
All of Scandinavia is pretty white, but there are these places on the outskirts of certain cities where you have a lot of immigrants like East Africans, West Africans, and people from the Middle East. There's a lot of bad stuff happening out there because people there don't get the same opportunities as the Swedes. When I made "Tabanja," Swedish slang for gun, what I sing in the chorus in that song is, "the whole hood got a gun now." It was just an observation, singing a song that was telling the perspective of all these parents, mothers, friends, and girlfriends that lose close friends and brothers due to gun violence.
It became so much more important to the people in Sweden because we've always had hip-hop legends that would tell these stories but not in an emotional way. A lot of my music is very emotionally driven. The weird thing about that song is when we were recording the video for it, we had two funeral cars go in through the area I live in. My friends were telling me, "Yo that's creepy," and two days later, two of my friends died due to gun violence. A lot of bad stuff was happening, so that was kind of an omen. I always try to do music that represents someone and can be a comfort to people who need it.
So many black and brown people across the diaspora share that same struggle. How does it make you feel to amplify those voices across borders?
With people being so accepting of my music, even though they don't understand what I'm saying outside of Sweden, it's always such a blessing. With black youth or the youth overall connecting over music, it just makes us stronger and more knowledgeable. I'm happy to be one of those people that's building bridges.
When the video for "163 För Evigt" went viral on Twitter, the retweets and comments about it seemed to really resonate with people from black communities across cultures. What did you feel when you first saw that reaction to the song?
"163 För Evigt" means "163 Forever." 163 is the postal code area for the suburb that I'm from. I just feel so happy. It's a confidence boost. There's nothing about that song that was made to appeal to anywhere outside the area I'm from because it's literally a tribute to the place I'm from and all my friends. But somehow it connected to people all over the world. That just goes to show that you don't really need a machine behind you. I'm an independent artist, I have four people that work in my team that make stuff happen, and if the music is real and the energy is there, it will translate enough.
Other than that, the song has a very positive message because what I say, especially in the pre-hook, "If I can succeed, then we all can" so it's just nice to know that people are going to be all around the world, repping my hood. And that even though they don't understand, I know they'll feel it, and they'll know that there's something bigger behind it.
Where was the video shot? And what neighborhoods were you riding through?
That's the area I'm from in Rinkeby. 163 is the postal area for three suburbs in the west coast of Stockholm. In some of the lyrics, I say, "The angels of the west coast," to all the people we lost. All the people you see in the video and all the places are people and places that mean so much to me and inspire everything I do. All the people that are standing there are friends, cousins, and people from the area.

"With black youth or the youth overall connecting over music, it just makes us stronger and more knowledgeable."
Would you say the song is an anthem in Sweden?
Definitely. Before this, I would say "Tabanja" was an anthem. This one, it's well on its way. Another thing that's great is the fact that we had the Somali flag in it, and there's a lot of Somali people in the diaspora, in the U.S., the U.K., and Canada so when they saw [the flag] they were like "Oh my god, amazing" because we've never really had the Somali narrative anywhere in the media and now it's starting to come up with models and artists. I'm just very happy to be a part of that because we really need it. The community is so supportive. In Sweden, I'm very known to rep where I'm from, my home country, the place that I'm from, the west coast of Stockholm, so for them to see it and actually respect it, I feel blessed.
So, what's next? Are you working on another project?
I'm working on my second album, and the plan is to do music in English as well in the near future. And to keep inspiring. I've always known what my music could do, but to be on here it's never happened for anyone that does music in Sweden. We're a small country with 9 million people, so it's an amazing thing. I'm in a place where I have to redirect my plans and be like okay we can actually do so much stuff. To stay humble and to keep making music that inspires people, that means something and that has a purpose.

Listen to Cherrie's debut album Sherihan here.