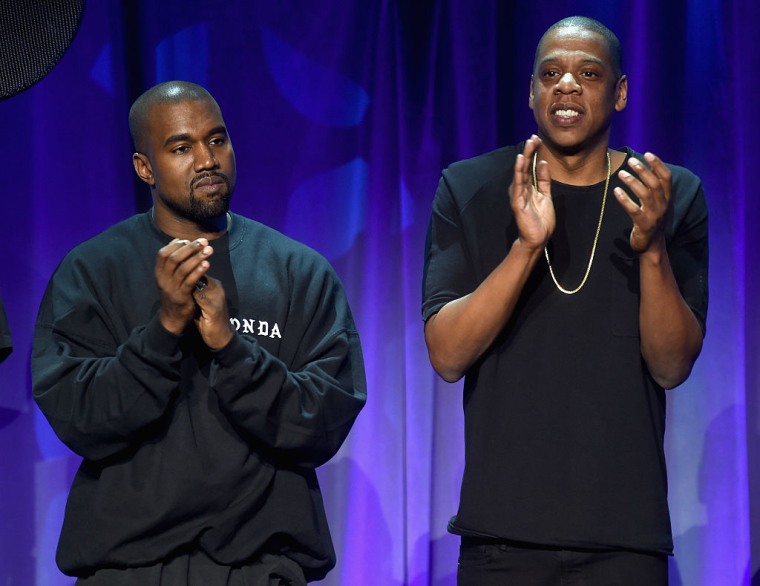 In a new interview with T Magazine, JAY-Z sat down with executive editor Dean Baquet to discuss O.J. Simpson, recording with Beyoncé, and his relationship with Kanye West.
In the interview, the Brooklyn rapper confirmed an old rumor that he and Beyoncé worked on a collaborative project together, explaining that their recording together functioned "almost like a therapy session" for the couple. "The music she was making at that time was further along. So her album came out as opposed to the joint album that we were working on," he said. "We still have a lot of that music. And this is what it became."
JAY-Z also offered an update on his current relationship with Kanye West, following public comments made by both artists and speculation that JAY had referenced Kanye on 4:44. "I [talked to] Kanye the other day, just to tell him, like, he's my brother," JAY said. "I love Kanye. I do. It's a complicated relationship with us."
He continued: "In the long relationship, you know, hopefully when we're 89 we look at this six months or whatever time and we laugh at that. You know what I'm saying? There's gonna be complications in the relationship that we have to get through. And the only way to get through that is we sit down and have a dialogue and say, "These are the things that I'm uncomfortable with. These are the things that are unacceptable to me. This is what I feel." I'm sure he feels that I've done things to him as well."
Read JAY-Z's full interview with T Magazine here.