How Lisbon's hectic club music helped DJ Firmeza find peace
The Príncipe artist is putting a heartfelt spin on diasporic sounds.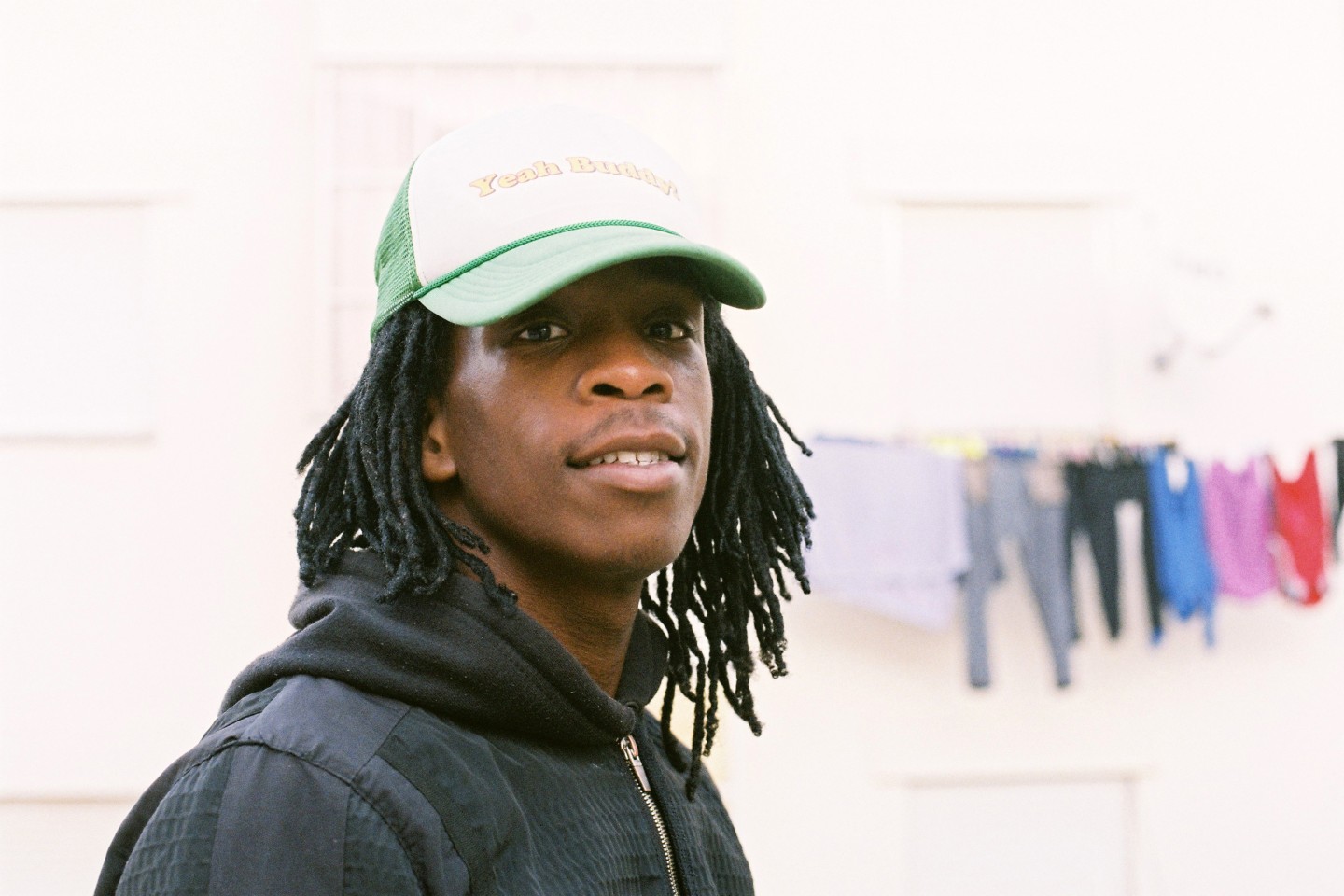 In Portuguese, DJ Firmeza's name means "firmness" or "strength." The Lisbon-based producer has a fittingly grounded approach for creating his frenetic beats, with their looped polyrhythms that spit and fizzle like electrons round a nucleus. The 23-year-old's focus was obvious during his Boiler Room set last year, even as he danced expressively to the music's aneurysm-inducing textures. Alma Do Meu Pai, his 2015 debut EP, pairs ricocheting sounds with introspective poise, and draws heavily from kuduro, a drum-led dance genre rooted in Firmeza's Angolan heritage. Guttural vocal samples are used to underscore the brusqueness of his rhythms; rapidly plucked strings add levity.
Rising through the maze of barrios along the city's outskirts, Lisbon's explosive club music filters the intricate rhythms of the city's immigrant communities through each artist's specific diasporic experience. Firmeza is one of the youngest members on Príncipe Discos, a label that's been integral in helping these sounds reach a wider audience, and whose roster also includes scene legends like DJ Marfox and DJ Nervoso. Príncipe gives a voice for a family of artists that reverberates way beyond their own neighborhoods, enabling cultural mobility in a country with acute social and racial divisions; one local newspaper has called the label "more influential than a thousand political rallies." In a thoughtful Skype conversation, speaking with help from a translator, Firmeza says that the Lisbon underground electronic sound defies definition: "You can't really explain what it is," he says. "It's a flux; it's a conversation."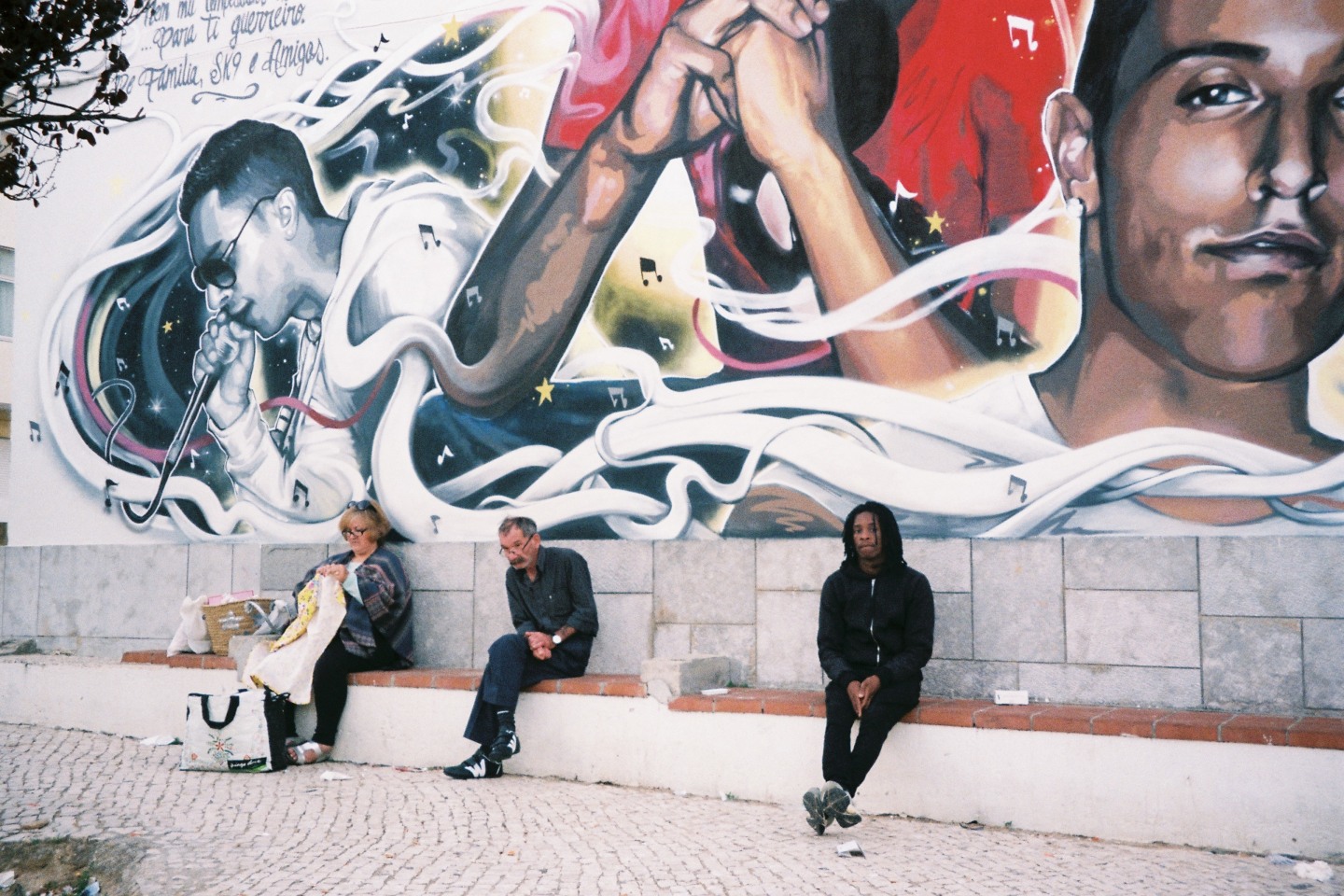 "Over the years, I've been more empowered to play my own style, and to not give a fuck about what people say."
Born Cílio Pegado, Firmeza grew up in Quinta do Mocho, an isolated grid of social housing buildings that's a 20-minute drive from Lisbon's city center. Around the house, his parents would play the jubilant sound of semba, a traditional type of Angolan folk music, as well as the slower, zouk-centered kizomba. "Music was everywhere," he remembers. As a kid, Firmeza was in a dance crew with his brother and friends; they would congregate outside neighbors' open windows where music was playing, trying out new moves. When semba's ravier descendant, kuduro, blew up in the mid-'00s, they danced to that, too. Firmeza's family sometimes struggled to put food on the table or afford new clothes, but music provided escape from life's everyday pressures. "We would feed from it," he says.
Before he was even a teenager, Firmeza was translating his obsession with global music, from kuduro to baile funk and ragga, into DJ sets at local weddings and baptisms. (His mom handled the bookings.) At around age 12, he met DJ Nervoso at a party in Quinta do Mocho. "He would play these raves in parks in the neighborhood, or [at] DIY bars and shit," Firmeza says, smiling. "He would be playing there for three whole days! People would be at the party, and then leave, go to the grocery store, sleep a bit, and then would come back. The crowd would be renewed, and he would still be playing. That whole energy inspired me. That was the most powerful thing in my life."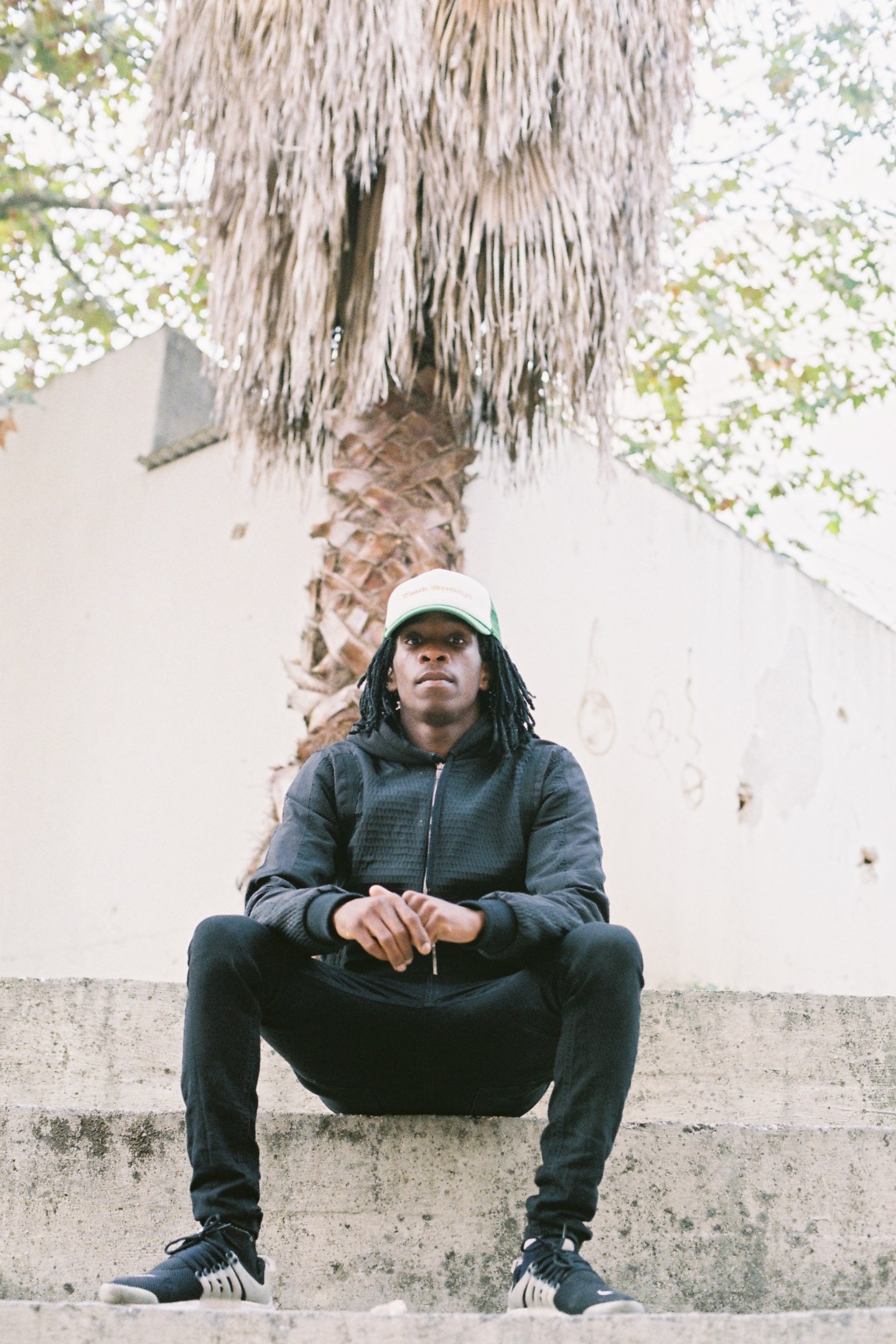 Hungry for new sounds to play in his own sets, Firmeza taught himself to use FruityLoops on his older brother's computer, and began to make kuduro-inspired beats at age 15. Soon, Lisbon's promoters began to book him for mainstream venues, knowing he'd draw a big crowd and ramp up their bottom line. But these high-profile shows were a mixed blessing. "They wanted me to come and play, but they didn't want me to play that kind of music — they wanted me to play stylized afro-house." he recalls. "That 'ghetto' style was frowned upon, and the DJs and producers of my neighborhood were like outcasts. Over the years I've been more empowered to play my own style, and to not give a fuck about what people say, or the stigma that is attached to it. I've just become myself."
Part of Firmeza's self-belief today stems from the strong support of friends and collaborators. Since the early '10s, he's been part of a collective named Piquenos DJs do Guetto (The Little DJs of the Ghetto), alongside a second wave of Príncipe artists, such as DJ Maboku and DJ LiloCox. He's recently moved out to the quiet north Lisbon suburb of Vila Franca de Xira, after life in his hometown got a little "too strenuous." There, he's working on his next project, coming in 2018. But he's determined to retain links to Quinta do Mocho, and is planning a project with kids from his old neighborhood to nurture their musical instincts.
That inner assurance also enables Firmeza to confront his life in his music, giving a deeply personal resonance to his wordless club rhythms. Alma Do Meu Pai (Soul of my Father), for example, was titled in tribute to his dad, who died shortly before it was released. "I see music as part of a whole, as a part of my life," he says. "I make it even if I feel shitty. My life will transpire in my tracks, even if I don't know in what ways. I don't know how to do it another way."
Watch Pai Nosso, a documentary about DJ Firmeza produced in collaboration with The FADER:
From The Collection:
GEN F