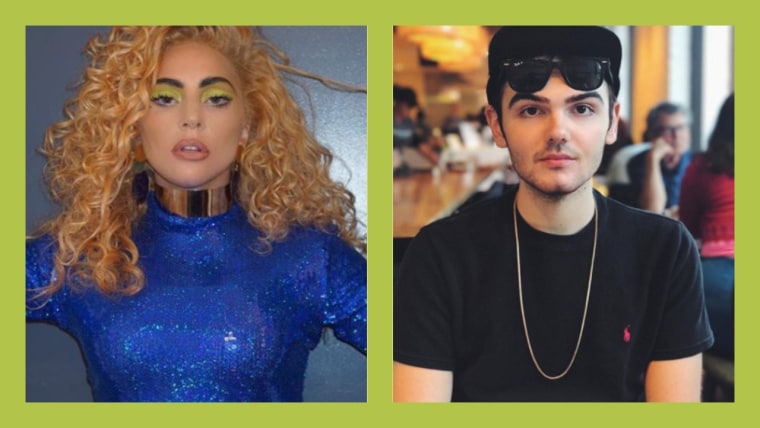 On Tuesday, Lady Gaga secured two Grammy nominations for her Country-focused album Joanne. For her extremely dedicated fan base, it was a reason to celebrate, as they've stuck with her through every reinvention since she took over the world in 2009 with a tight collection of dance-pop hits.
For fans wishing she'd return to that Fame Monster era, a mysterious hero emerged in August 2016 when Gaga announced Joanne's first single "Perfect Illusion." Out of the internet ether emerged a song pretending to be a "leak" of "Perfect Illusion," but was actually an all-original imitation of early Gaga songs. The voice sounds a lot like her and the fantastical songwriting is very spot on, too: "You win the game cause you're the ace of spades / And I'm the queen of hearts, take my crown away." It holds a special place for people who talk about pop music on Twitter and is best known by its opening faux-Gaga bars, "Ma ma pa pa pa Perfect Illusion."
When it was reported earlier this month that Gaga performed a new song called "Frankenstein"( or "Frankensteined"), a new song from the same creator popped up and it's another instant classic.
Both songs are actually the work of Nico Collins, who told The FADER over the phone that he lives in Los Angeles and writes and produces music professionally. He moved there a couple years ago with his sister Chelsea after signing to a production company. He is a Gaga fan and recently released some music of his own. In a quick interview, Collins explained his songwriting process and how his underground pop classics came together.
NICO COLLINS: About a year ago when Lady Gaga had announced her song was going to be called "Perfect Illusion," she had two or three weeks before she dropped the song. All that there was was the title. My sister always jokes with me, like, "Sometimes your voice sounds like Lady Gaga's." I don't really hear it, but ok. But when I saw the title, I was like "Chels, let's make a fake Lady Gaga song and see if her fans will buy it and think it's her." We pulled out a guitar and thought of every Gaga cliche that we possible could have. Then I made a track with the same chord progression as "Bad Romance," and that's how we wrote "Ma Ma Pa Pa Pa, Perfect Illusion."
When I was looking up "Ma Ma Pa Pa Pa" a couple weeks ago, I saw that fans were talking about a song called "Frankenstein" that she sang for some fans a few weeks ago. Someone tweeted that the guy who made "Ma Ma Pa Pa Pa" should do one for this too. I was like, Well...I guess that's another opportunity to troll this fan base!
In both songs, I'll think of other titles or lyrics in her previous songs and try to incorporate it into mine. For the "Frankenstein" one, I say "Call the doctor / he went and took a bite of my heart" and she had this one song ["Monster"] that went "He ate my heart." In the same song she says, "Don't call me Gaga" and I said "Don't call me Gaga / I'm not that girl anymore."
We uploaded it on a random channel on YouTube and her fans just reuploaded it a million times on Twitter and various other platforms. I guess that's how it spread. It's so funny, I'll look it up on Twitter sometimes and people still remember it and talk about it. I had no intention of it being talked about within our fan base.
I've always been a big fan of Gaga. I've followed her career since the early days. I like the real version [of "Perfect Illusion"]. It's very different from her old stuff, which is how I made mine. The goal was to make the song as 2009/Fame Monster as possible.
When a fan uploaded "Frankenstein" to SoundCloud, it started taking off, so I put up a song I made that I was planning to launch in the new year, and I commented like, "Hey, check me out!" If you ever want to hear what I really sound like, you should listen to it.