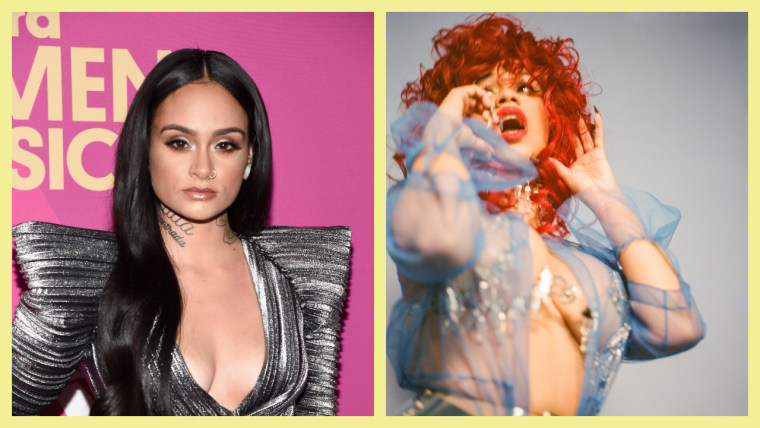 Kehlani has revealed that she is working with Cardi B and that their collaboration is set to appear on the "Bodak Yellow" rapper's new album. She let slip the news at a Billboard event for women in music held on Thursday night, November 30. Asked teaming up with Cardi, Kehlani told the red carpet hosts: "We have a jam on her album."
She declined to offer any more information, opting instead to praise Cardi: "I can say nothing else except she's incredible, she deserves everything coming to her, she works hard and she's stayed humble." Details on a Cardi B album remain thin on the ground, with no release date or title for her studio debut confirmed at the time of writing.
Earlier this week Cardi B picked up two Grammy nominations as well as arriving in the U.K. for a performance at the MOBO Awards. Meanwhile, Kehlani recently secured a $50,000 investment in her tech start-up, Flora.