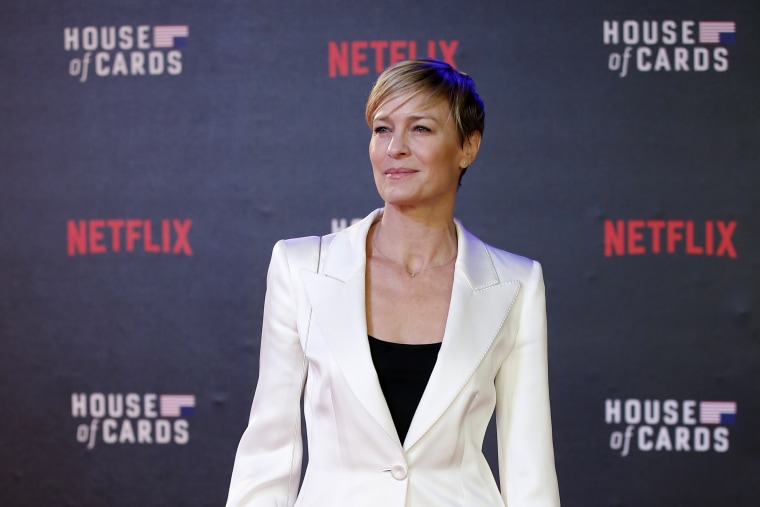 Robin Wright will replace Kevin Spacey as the lead in Netflix's House Of Cards when it returns in 2018, the New York Times reports. Spacey was fired from his role following a series of allegations of sexual misconduct.
Production on the sixth, and final, season of House Of Cards was postponed when the first allegations against Spacey were published. Work will resume in the new year with Spacey's character Frank Underwood written out of the show.
The season will be eight episodes, shorter than the show's traditional 13. "We're really excited about bringing some closure to the show for fans," Ted Sarandos, Netflix's chief content officer, said at the UBS Global Media and Communications Conference on Monday.
A publicist for Wright was not immediately available for comment.