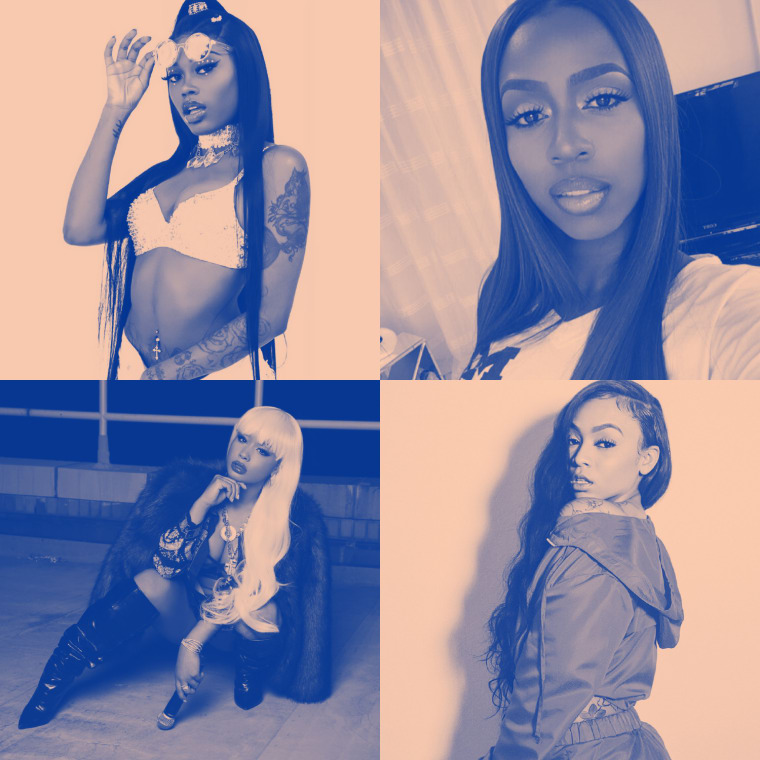 In November, rapper Kash Doll took to social media to express her frustration with some of the other artists using the moniker "doll." Kash emerged on the rap scene in 2014, before the other women she was referring to, and therefore claims the position of the veteran doll among the four similarly named MCs — Asian Doll, Dream Doll, and Cuban Doll.
After she sounded off her feelings about the use of the word, minor tiffs ignited between Kash and Asian Doll and DreamDoll. Now that the drama seems to have subsided, we can focus on the fact that, though the four rappers have names in common, each of them is dynamic and can thrive on their own.
Learn more about our favorite rap dolls below.
Kash Doll
The well-respected Detroit MC is known for her posh demeanor, sense of humor, and saucy raps. After establishing a strong following on social media, she released a 2014 freestyle to Tinashe's "2 On" with the infamous opening line: "Wake up in the morning, gimme head nigga." Kash's confidence and sense of self spill all over her catalogue with bad-bitch tracks that always show off her relentless bars and clever wordplay
Start with: "Run Me My Money," "For Everybody," "Old Freak"
Asian Doll
As the self-proclaimed "Queen of Teens," the Dallas-born MC is focused and successfully applying pressure on her rap peers. Her 2017 EP Outtaspace is stacked with bangers, and her version of Playboi Carti's song "Lame Niggaz" is one of the most slept-on remixes of the year. She fills out the bouncy Pi'erre Bourne beat with quick bars that hit hard because she knows herself and who she won't fuck with.
Start With: "Real Bitch Anthem," "Nice To Meet Ya," "Chapter 1"
Cuban Doll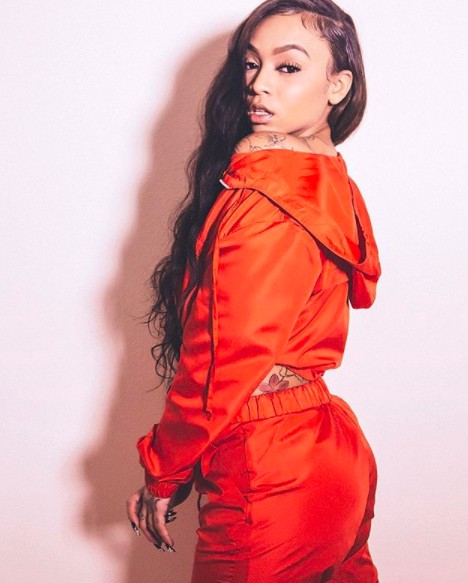 Cuban Doll, also known as Cuban Da Savage, first gained shine as Instagram model. And then in 2016, she dropped her first mixtape, Cuban Link. Since then, she's released multiple singles and teamed up with Detroit rapper, Molly Brazy. Like her longtime friend Asian Doll, Cuban has snappy bars on hand for opps and naysayers. Check out her most recent mixtape,
Aaliyah Keef.
Start with: "Exposya," "Let it Blow" featuring Molly Brazy
DreamDoll
The newest doll in the mix hails from The Bronx, NY and totes her bad girl persona to clear out anyone in her way. DreamDoll's breakout hit, "Everything Nice" is a petty braggadocios track , backed by DJ Self's Gwinnin Entertainment who she's seen working with on Season 8 of Love and Hip-Hop: New York. While DreamDoll just started releasing music in 2017, her sweet-sounding playful disses make for some promising slappers. Be on the lookout for her Life in Plastic EP.
Start with: "Everything Nice," "Team Dream," "Ice Cream"