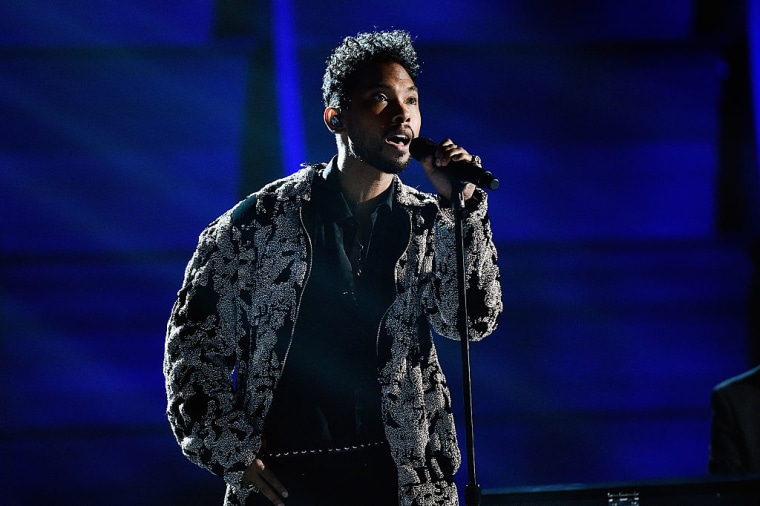 Miguel has released a statement following a Spin report published Tuesday. In the report, University of New Mexico student Xian Bass said Miguel grabbed her breast and removed it from her shirt without consent at an L.A. bar in March 2017. "To just grab [my breast] like that is an act of ownership…It had nothing to do with how I looked or what I wore," Bass told Spin. "It had to do with power."
Bass originally came forward on Instagram, writing in a March 17 post, "Dear Miguel, I used to be a fan of your music. I was a fan of your music until you blatantly disrespected my body in a public place." Bass filed a police report but told Spin that a detective informed her that "other women have to come forward" before he could take action. Charles Morton, an LAPD officer, confirmed to Spin that he investigated a sexual harassment claim involving Miguel and Bass.
Miguel issued a statement to Spin via his publicist: "I felt I had already addressed how bizarre and twisted this accusation was when I was asked about it in March. Her story of what transpired is not accurate and the accusation is unfair and unwarranted."
A representative for Miguel was not immediately available for comment.