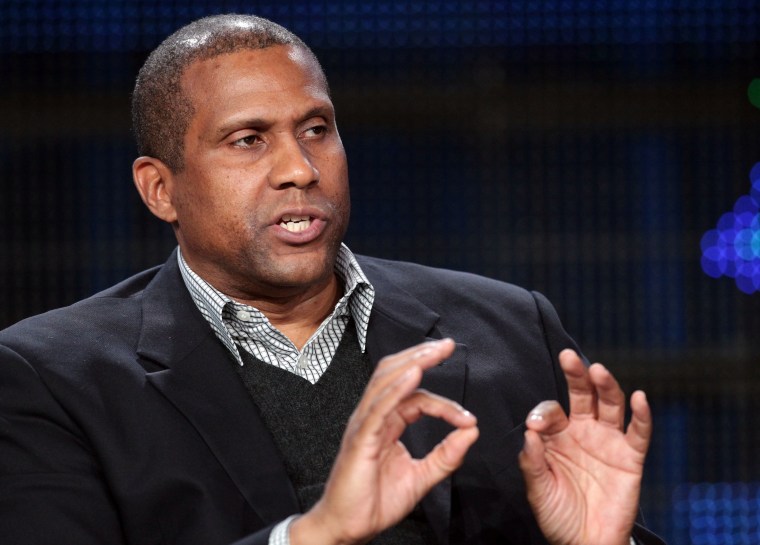 Tavis Smiley has been suspended from his PBS talk show Tavis Smiley over sexual misconduct allegations, Variety reports.
"Effective today, PBS has indefinitely suspended distribution of 'Tavis Smiley,' produced by TS Media, an independent production company," PBS said in a statement. "PBS engaged an outside law firm to conduct an investigation immediately after learning of troubling allegations regarding Mr. Smiley. This investigation included interviews with witnesses as well as with Mr. Smiley. The inquiry uncovered multiple, credible allegations of conduct that is inconsistent with the values and standards of PBS, and the totality of this information led to today's decision."
This is the second major move against men accused of alleged sexual misconduct from PBS in recent weeks, following their firing of Charlie Rose for alleged sexual harassment.
Smiley has interviewed a number of prominent musicians on the late-night show, including D'Angelo in his first interview in a decade back in 2015. Variety reports that he was also working on an adaption of his book Before You Judge Me: The Triumph and Tragedy of Michael Jackson's Last Days with J.J. Abrams' production company. In February, former Tavis Smiley Jacques Hyzagi detailed his misogyny is an essay describing her time on the show.