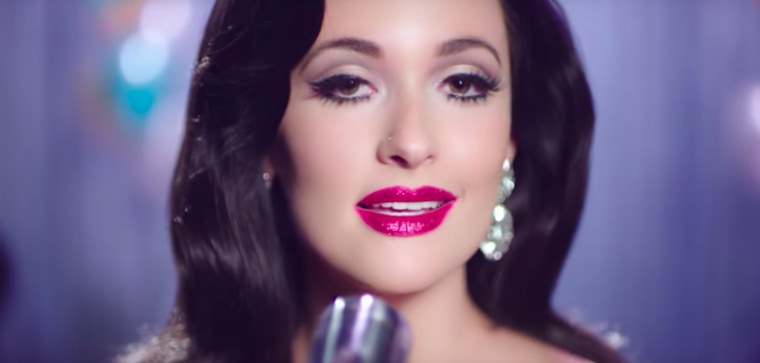 Last year, Ezra Koenig's new hero Kacey Musgraves put out A Very Kacey Christmas, a laid back and slightly overlooked collection of holiday-time sing-a-longs. A lot of it is really good, like her polka-fied cover of "Christmas Don't Be Late."
But the album's best moment was a new song, one that Kacey wrote with virtuoso hit-makers Julia Michaels and Justin Tranter. Called "Ribbons and Bows," it pairs lovey-dovey cheer with actual hooks. It also sounds, to my ear, like a perfect combination of its makers's gifts: "All the ladies down at the hair salon are gonna brag about what they got / Or walk in drippin' in their bobbles and trinkets and their whosits and whatnots" is an unmistakably Kacey couplet; the speedily sung pre-chorus — "There's only one thing that I want / Baby, it's hard to find" — feels extremely Julia Michaels-esque.
The song's message is of the I-don't-need-material-objects-if-I-have-the-love-and-support-of-a-real-live-human-being variety, and it's hard not to crack a smile while listening. A year after its release and I'm still here wondering: why isn't this all over the radio right now? Why is this not playing in the grocery store while I'm turning down free fruitcake samples? A message for anyone who bemoans the lack of good contemporary holiday jams: you're blowing it!!!