A new Zora Neale Hurston book will be published in 2018
Barracoon tells the story of Cudjo Lewis.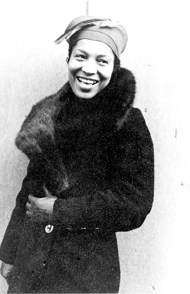 Barracoon, a previously unpublished Zora Neale Hurston book, will be out from Harper Collins this year. The non-fiction work tells the story of Cudjo Lewis, the last known person to survive the transatlantic slave trade, and the community he founded in Plateau, Alabama, otherwise known as Africatown.
According to Harper Collins, Hurston started working on the book in 1927, when she first visited Plateau and interviewed the then 95-year-old Lewis. Over the next four years, she was able to record "memories from his childhood in Africa, the horrors of being captured and held in a barracoon for selection by American slavers, the harrowing experience of the Middle Passage packed with more than 100 other souls aboard the Clotilde, and the years he spent in slavery until the end of the Civil War."
The book will be available in May.