Ta-Nehisi Coates deleted his Twitter account
Following criticism from white supremacist Richard Spencer and philosopher Cornel West.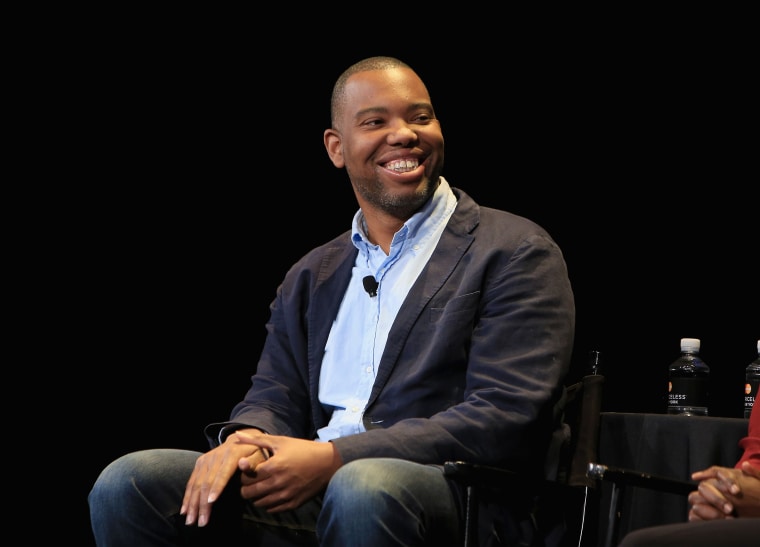 Author Ta-Nehisi Coates has quit Twitter after being criticized by wide range of people, including philosopher Cornel West and white supremacist Richard Spencer.
West has been critical of Coates's latest book We Were Eight Years In Power, recently airing his views in both the New York Times and The Guardian. In both pieces he critiqued the book's themes of Barack Obama's time as President and the problem of white supremacy in America, labeling Coates as "dangerously misleading."
.@tanehisicoates fetishizes white supremacy. His analysis/vision of our world is too narrow & dangerously misleading, omitting the centrality of Wall Street power, US military policies, & the complex dynamics of class, gender, & sexuality in black America https://t.co/FytA7mLmNV

— Cornel West (@CornelWest) December 17, 2017
On December 18, Coates tweeted a series of criticisms he has received from fellow Twitter users, including West, and subsequently deactivated his account. At one point alt-right figurehead Richard Spencer, leader of a white supremacist think tank, tweeted his agreement with West and his personal critique of Coates.
Oh God pic.twitter.com/lz2WMqdQZV

— Yashar Ali 🐘 (@yashar) December 19, 2017
#TaNehisiCoates just deleted his Twitter account, but tbh we didn't deserve him pic.twitter.com/RS0VrqRorL

— Resist (@garygun77) December 19, 2017
At the time of writing the account is still inactive. The FADER has reached out to Coates for comment.
damn. @tanehisicoates just posted these tweets and has seemingly now disappeared from twitter. pic.twitter.com/8SWnYxvaYU

— Dante (@ChicanoFatman) December 19, 2017
After seeing Nazi Richard Spencer join Cornel West and Bernie Sanders far left fans in ridiculing him, black intellectual Ta Nehisi Coates leaves twitter

Nice one, Berners pic.twitter.com/oco4GhY6NM

— T. Fisher King (@T_FisherKing) December 19, 2017
Dang! @tanehisicoates just deleted all his tweets, right as I was reading through his thread showing receipts re: West critique. I managed to get this, though. I appreciate anyone who is mature enough to sit back and listen if they aren't informed enough to speak on something. pic.twitter.com/ZEuLY7AfuX

— Sabrica Barnett (@SabricaBarnett) December 19, 2017