Jhené Aiko's Art Basel exhibition showed why she was unstoppable this year
The multitalented artist brought her music, poetry, film, photography, and artwork together in one interactive experience all powered by Samsung technology. Plus: artists Bmike, Buffmonster, and Jgoldcrown capture their view of Basel.
Jhené Aiko's been having a good 2017. Let's recap: she made huge waves with the surprise release of her second solo record, the epic and heartfelt concept album Trip, she co-directed and starred in a 23 minute short film of the same name, and she published her first poetry collection, 2Fish. If that isn't living your best creative life, it's hard to imagine what is.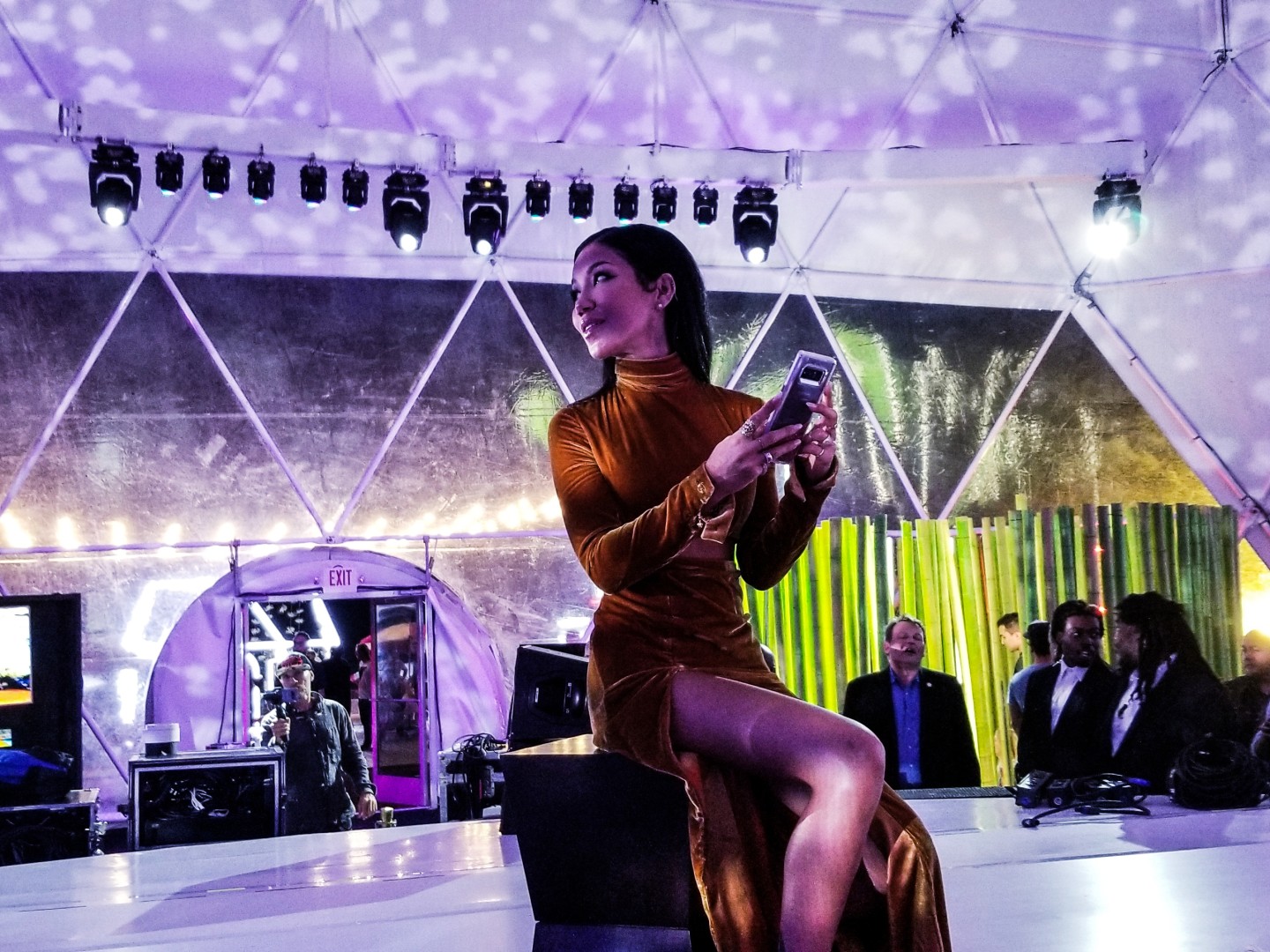 And Jhené shows no intentions of slowing down - she came through Miami with one of Art Basel's more special exhibitions. The singer/songwriter's been producing original art and poetry for a minute now, but with the help of Samsung, Jhené finally brought it all in one physical space with a fully interactive display of her MAP (Movie, Album, Poetry) project.
It felt triumphant to see Jhené's visual art brought off the internet and into full 3-D reality, but the most emotional moments came during a surprisingly intimate live performance. It's Jhené's unfiltered, vivid honesty that powered Trip's most epic moments, and everybody in the room could feel its power.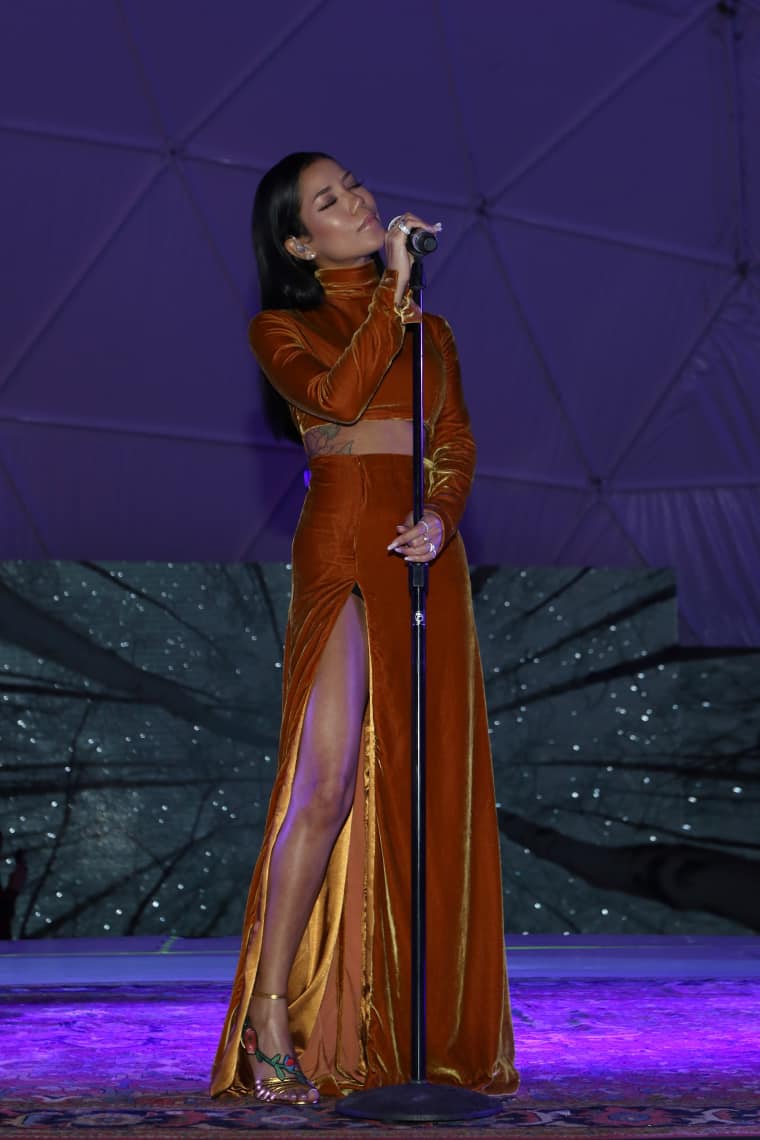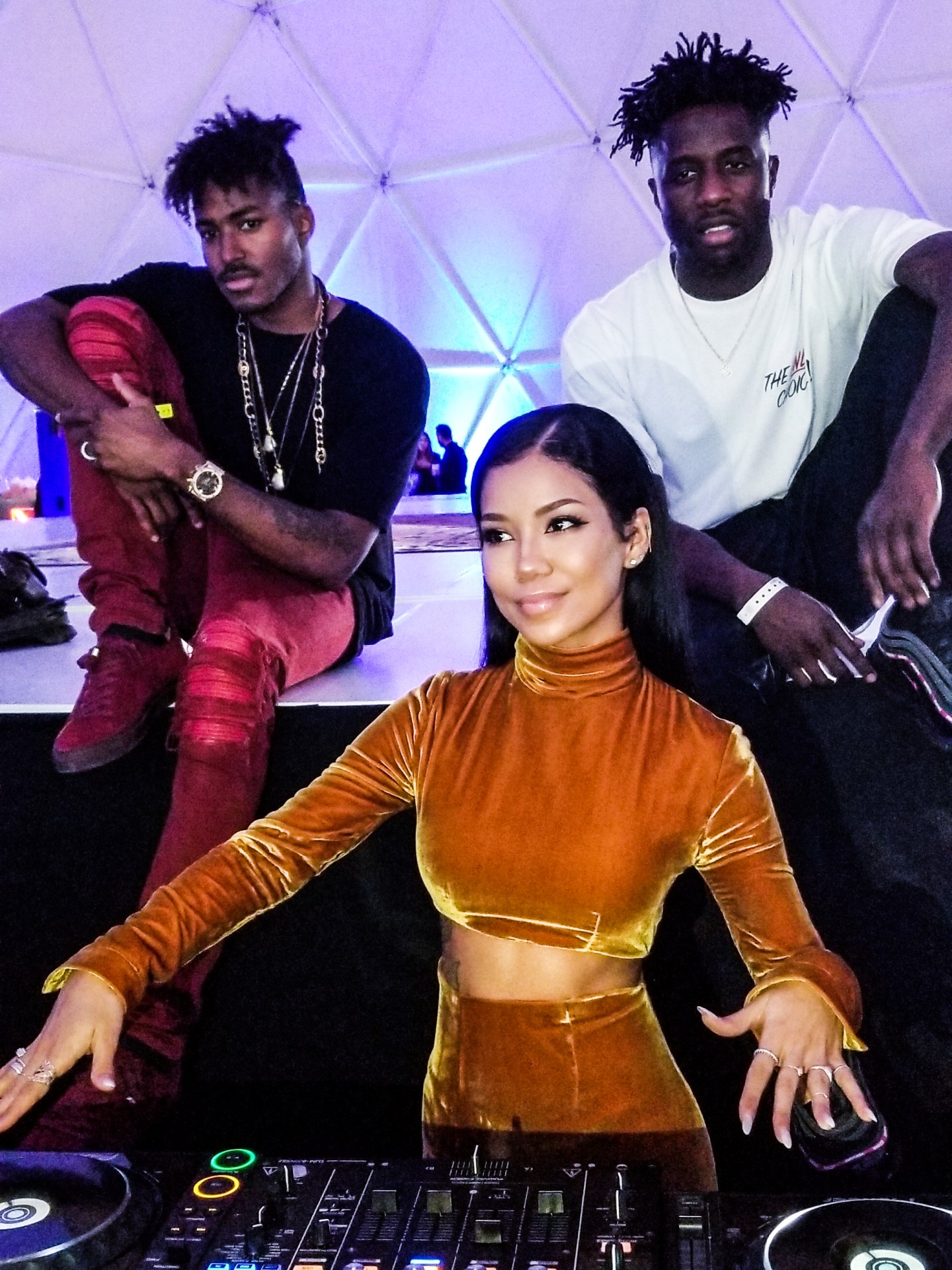 PLUS: The FADER and Samsung teamed up with artists Buffmonster, Bmike, and jgoldcrown to capture their personal views of Art Basel on a Galaxy Note8. See their shots below.