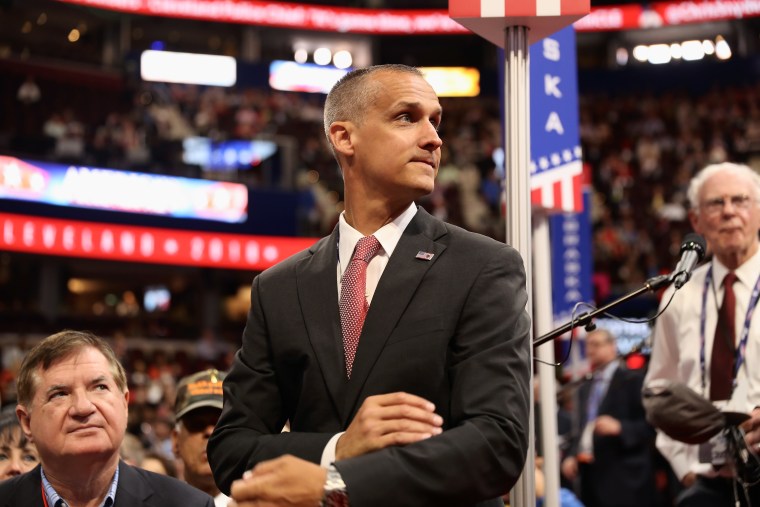 Joy Villa, the pop singer who wore a horrible dress to the Grammys last year, has reportedly filed a sexual assault claim against former Trump campaign manager Corey Lewandowski.
According to Politico, Lewandowski "slapped her on the butt hard, twice – even after she voiced an objection" at a holiday party at the Trump International Hotel last month. She went to the police to file the incident as sexual harassment, but the was told that it actually fell under assault. According to Villa, the former Trump staffer used the second slap to make light of her threat to call the police after the first one.
"He said, 'Go ahead, I work in the private sector,'" Villa told Politico. "Then he smacks my ass again."
Corey Lewandowski has a history of harassing women, and also worked for Donald Trump. Villa is considering a congressional bid in Florida, reportedly under the guidance of Trump favorite Roger Stone.