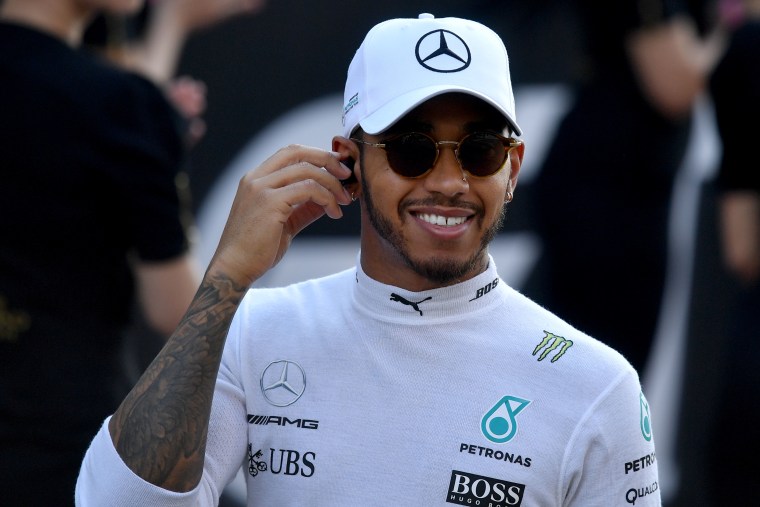 Lewis Hamilton has issued an apology after making what he described as "inappropriate comments" about his young nephew wearing a dress. The Formula 1 world champion shared a video of himself chastising the boy for wearing a princess-style dress, a Christmas gift from his parents.
In the December 25 Instagram video, now deleted by Hamilton, the driver told his relative that "Boys don't wear princess dresses." The boy was wearing a purple and pink dress, complete with a heart-shaped wand. "I'm so sad right now. Look at my nephew," Hamilton filmed himself saying as the camera focused on the boy.
Hamilton faced heavy criticism for his video and subsequently issued an apology to his Twitter followers. He told his 5.2 million Twitter followers that he regretted his "unacceptable" post.
Yesterday I was playing around with my nephew and realised that my words were inappropriate so I removed the post. I meant no harm and did not mean to offend anyone at all. I love that my nephew feels free to express himself as we all should.

— Lewis Hamilton (@LewisHamilton) December 26, 2017
My deepest apologies for my behaviour as I realise it is really not acceptable for anyone, no matter where you are from, to marginalise or stereotype anyone.

— Lewis Hamilton (@LewisHamilton) December 26, 2017
I have always been in support of anyone living their life exactly how they wish and I hope I can be forgiven for this lapse in judgement.

— Lewis Hamilton (@LewisHamilton) December 26, 2017