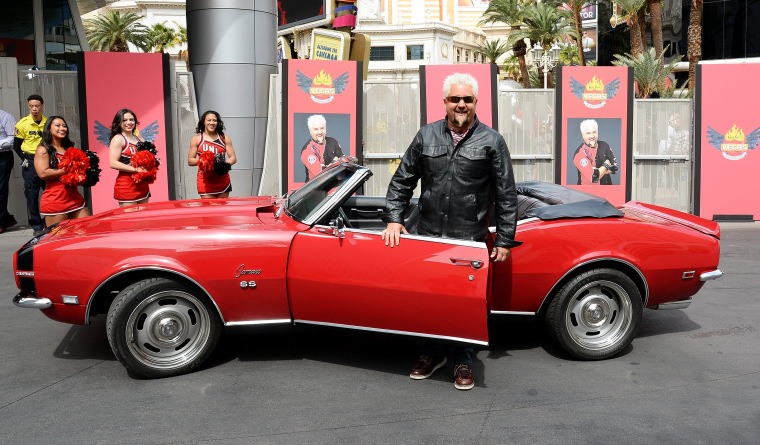 Guy's American Kitchen & Bar, Guy Fieri's Times Square gate directly into hell, will close on December 31, Eater reports. The restaurant lasted five full years.
The news comes as a shock, since the restaurant reportedly brought in $17 million last year alone. Still, the constant slog of criticism, famously set off by New York Times critic Pete Wells's scathing review upon the tourist trap's opening, likely never really let up. Critics and fans alike are taking the news hard.
Tickets for the restaurant's NYE farewell, located "Right in The Heart of Times Scare," are still available.