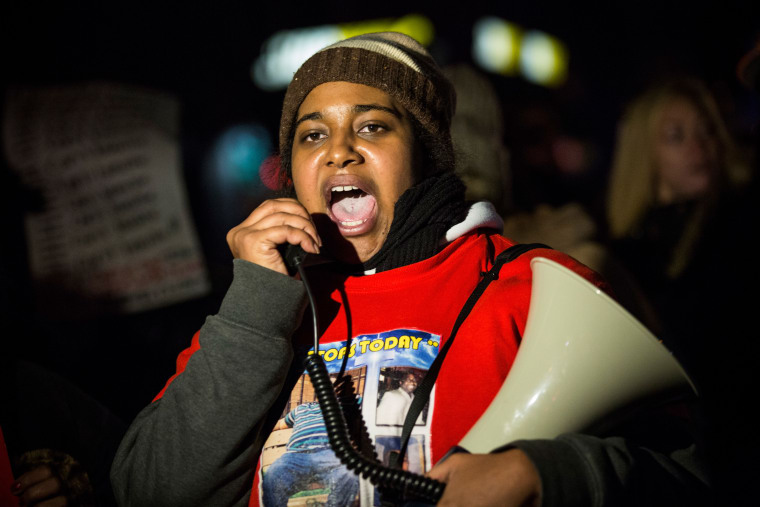 At the age of 27, Erica Garner was declared dead Saturday morning after suffering from a massive heart attack. Erica Garner was an activist who fought for justice after her father, Eric Garner, 43, was killed by the police in 2014.
Eric Garner's death was captured on camera. In the video, it can clearly be seen that he was tackled by officers, and then held in a chokehold while saying "I can't breathe." He repeated the sentence 11 times. The officer who put Garner, who had asthma, in the chokehold still walks free today and has never been indicted on any charges related to Garner's death.
Erica led protests before and after none of the eight officers involved in the crime were indicted on any charges. She marched in protests, lead bi-weekly sit-ins in Staten Island where her father was killed, and was an outspoken advocate for issues regarding criminal justice. In 2015, she released a song with her relative Steven Flagg, called "This Ends Today" in tribute to her father.
She is remembered by those who knew her as a fierce activist, a loving mother, daughter and sister, and dear friend. Her family asks that no donations be made unless they are posted to Erica Garner's official Twitter account.
She passed away this morning. The reports are real. We didn't deserve her.

— officialERICA GARNER (@es_snipes) December 30, 2017
My rock, my friend, you served us well.. I can't believe it.. a woman with such a beautiful spirit.. Thank you for confiding in me w/ your ideas, your personal life, your goals. I loved every moment, & every long phone call. Thank you for being.. you. I love you @es_snipes 😭😭 pic.twitter.com/EXUTvQgfR2

— Ja'Mal Green (@JaymalGreen) December 30, 2017
Erica the world loves you. I love you. I am glad you came into our lives. May you find the peace in the next life that you deserved while you were here. I will always love you my sister. love you

— officialERICA GARNER (@es_snipes) December 30, 2017