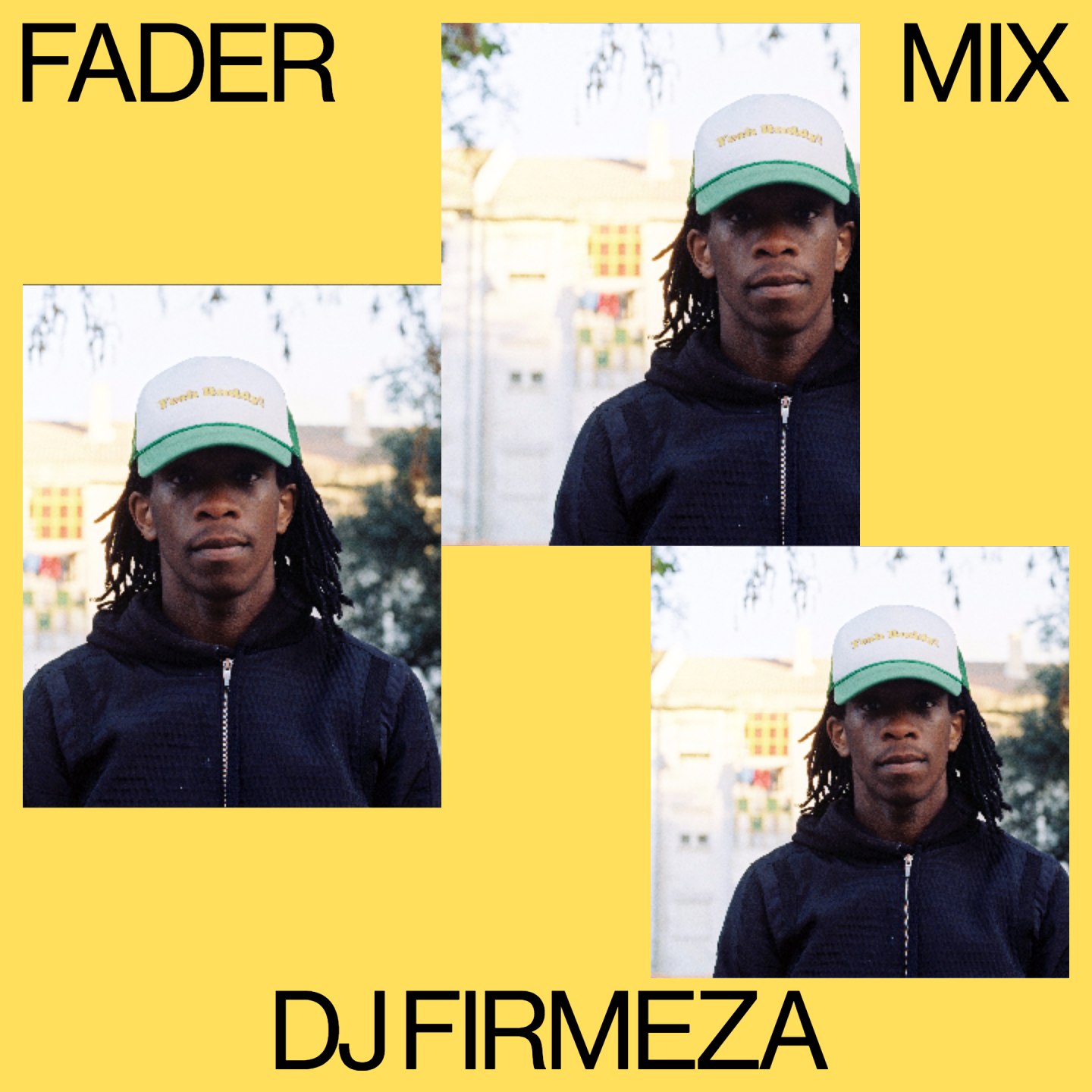 The longstanding FADER Mix series presents new, exclusive DJ mixes from our favorite artists.

DJ Firmeza is a thoughtful guy. That much will have been clear to fans of his hectic yet introspective beats on 2015 EP Alma Do Meu Pai (Príncipe Discos), which drew from Angolan genres like kuduro and semba, as well as influences from his diasporic community in Lisbon. In a recent GEN F profile for The FADER, he spoke openly about his journey to embrace his roots in his music: "That 'ghetto' style was frowned upon, and the DJs and producers of my neighborhood were like outcasts. Over the years I've been more empowered to play my own style, and to not give a fuck about what people say."
Firmeza's FADER Mix is mainly built from his own new previously-unreleased tracks, with club-ready beats and kuduro polyrhythms which combine to kick off the new year with a whiplashing jolt of energy. But there are moments of airiness too, as Firmeza brings in chromatic textures, melodic piano lines, and zippy synth patterns, indicating new dimensions to his music ahead of a forthcoming 2018 release. Press play below, and read on for a short interview with Firmeza about the mix.
Where are you right now? Please describe your surroundings.
Vila Franca de Xira, a town north of Lisbon, a half-hour ride away by train. It's a chill environment, with plenty of nature around.
Your music draws heavily on kuduro. Did your parents introduce you to those sounds?

Yeah. They listen to more traditional organic bands from Angola, and [genres] like semba — which was the proto sound of Brazilian samba. But they also listened to kizomba, which is that slow zouk style that Angola also has. But it was just the neighborhood vibe of where I grew up, in Quinta do Mocho; you could hear this kind of music everywhere.
Where did you get the name Firmeza from? In English it means strength, or firmness.

When I finished my first track, [the music] just sounded like DJ Firm — and Firm is not as sexy as Firmeza! [laughs]. I remember that a partner of mine called Daddy Fox used to come by my window and just scream "Firmeza!" You know, asking for a speaker, or some shit for a party. And then that name stuck. The meaning is that you translated — it's a positive affirmation of strength.
How has batida music in Lisbon evolved over the past decade?

I don't see any real evolution in it from one generation to another, because it's music without memory — without memory of where it started, what's the root of it. It's a flux; it's a conversation.
Do you have a favorite show you've played?
When I played at [Lisbon club] Musicbox, at Noite Príncipe, for the first time. Because the only rule was that play your own songs. I remember that Maboku shared the bill with me, and I had a blast. I felt really special, because it felt like a new path was opening for me.
What's your favorite dish to cook, and how do you make it?
I don't know how to cook.
DJ Firmeza January tour dates:
Jan 19 - Galeria Zé dos Bois, Lisbon
Jan 25: Dada, Beijing
Jan 26: Cakeshop, Seoul
Jan 27: Oil Club, Shenzhen